5 Steps to Being Fashionably Cool in the Summer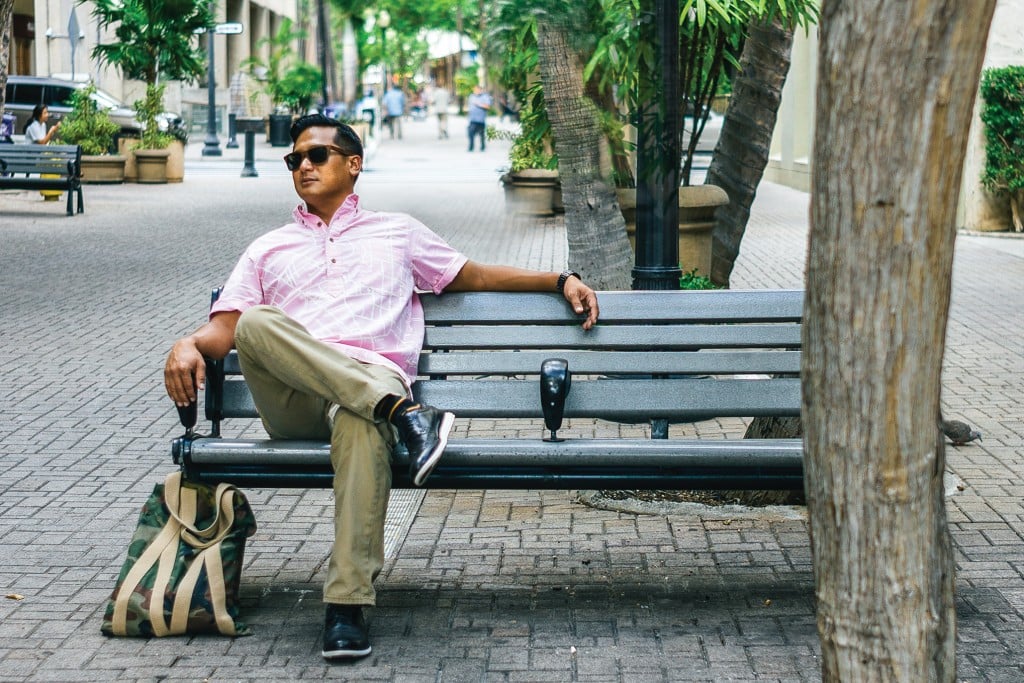 Hawaii's heat and humidity can be relentless in the summer. However, your appearance remains critical to your career success year-round, so it's important to know how to look good while staying cool.
1.

Know your company's rules.
There are many levels of dressing appropriately. In Hawaii, the standard business casual means an aloha shirt and slacks for men and something similarly informal for women. However, study the leaders and well-respected people in your office: if the men wear jackets or sports coats and the women favor power suits, closed-toe shoes and other traditional attire, follow their leads.
2.

Choose fabrics wisely.
Natural, breathable materials are best. Cotton, lightweight poplin and seersucker are all breathable as the cotton absorbs perspiration and its evaporation leaves you feeling cooler. Synthetic fibers trap heat, leaving you sweaty and uncomfortable. Linen and lightweight wool are other top choices. Avoid silk as it tends to retain heat. Check the linings: A cotton jacket or skirt won't keep you cool if it's lined with polyester. Unlined blazers or half-lined jackets are great options. A lightweight tropical suit will never go out of style.
3.

Think about hues.
Softer shades don't absorb the sun's radiation as much as dark ones. Grey, light blue, white, tan and khaki are great choices. Just remember: If you opt for a classic and always-stylish khaki suit, make sure it isn't all one tone or you will look like you're heading to a wedding.
4.

Go for layers.
Layers will help you adjust when going from hot and humid to AC. A short -sleeve shirt or cap sleeve for ladies, with a jacket, will help you adjust to different climates. A looser fit gives more airflow. A shift or shirt dress is very fashionable now and you can always add a lightweight jacket or blazer for important meetings.
5.

Update your shoes.
Get rid of clumpy footwear and buy the right size. Over the day, our feet swell up so buying shoes later in the day is a good idea. For men a good option is a slip-on or loafer that is lightweight and can be worn with socks. Ladies, go for an open toe if appropriate.
---


Kim Smith
www.kimsmithstyle.com
Instagram: @kimsmithstyle