6 Tips for Effective Social Media Marketing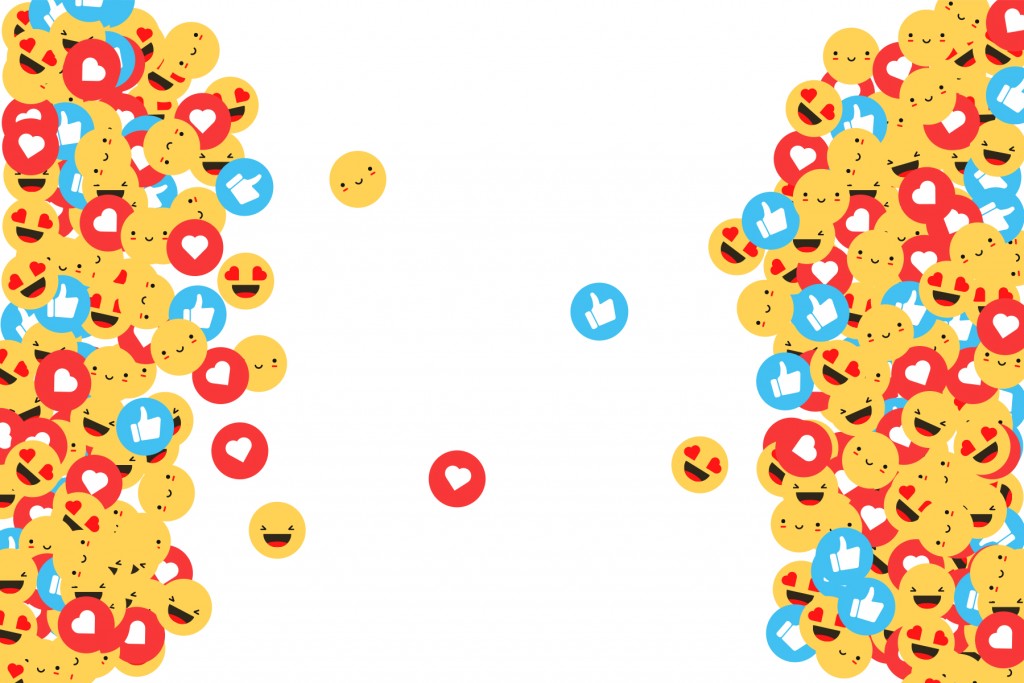 Smart strategy and effective execution in social media are the difference between

results and
Just about every business uses social media for marketing. But how you use social media makes all the difference.
"Every business should be marketing via social media" in addition to other marketing vehicles, says Jessica Yuhara, VP of marketing and director of strategy at Upspring, a Honolulu digital agency and a sister company of Hawaii Business Magazine.
But instead of just jumping in blindly, plan your social media campaign, she says. To help companies, here are six tips from Yuhara and Jackie Smythe, executive VP at Anthology Marketing Group.
1. Research
Develop a deep understanding of your customers demographically and geographically, what motivates them and how they behave. Understand how they research a product and what makes them buy. These information points should help your marketers "shape a path to purchase," Yuhara says.
2. Strategy
Companies should identify key performance indicators when building their social media strategies, then use those indicators to guide their spending for content promotion and ads, Smythe says.
When done right, "digital and social platforms aid in moving a variety of customers through the sales funnel, ending in increased ROI," she says.
Yuhara agrees that a social media strategy should be based on clearly defined goals and that companies should monitor progress toward those goals.
"Strategy is ongoing and cyclical. You assess and understand, develop it based on objectives, execute, monitor progress against success metrics while keeping an eye on what's happening in the larger social and business ecosystem. Pivot when necessary," she says.
3. Execution
Smythe provided specific examples of the kind of goals and metrics that companies can use based on a 2018 marketing effort that Anthology conducted for a resort area. The goal was to drive traffic to certain locations, activities and shops.
Anthology used targeted social media platforms that guests were using and presented the marketed options before the guests' arrival. Anthology reported increases in search volume, web traffic and reservations for the marketed items, resulting in about a 900% return on investment, Smythe says.
Key performance indicators included likes on a post or link clicks. For example: Follower and like numbers equal impressions and that results in more top-of-mind awareness for a brand; on the other hand, link clicks equate to sales leads.
Smythe recommends clients test and decide on strategies based on actual outcomes. "Analyzing data can advise when changes need to be made," she says.
4. Content
Knowledge about your customers should give companies an idea about what will keep them interested. "Content doesn't always have to be elaborate. … However, do make sure that whatever you post provides value," Yuhara says. Consider mixing quality content with useful tips, facts or business information.
Post consistently and pay for targeted advertising within apps, she recommends.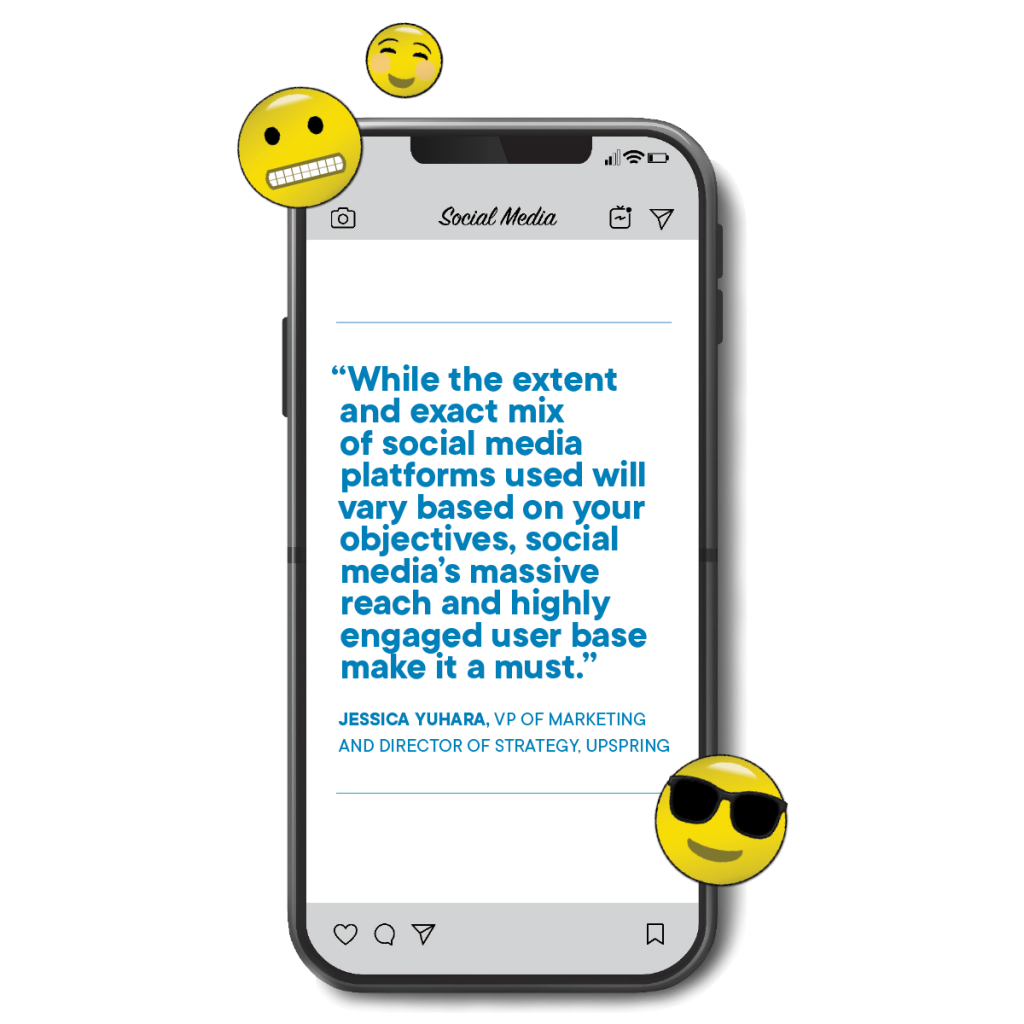 5. Connect
Engaging with customers on social media involves responding to comments, carrying on a dialogue and building relationships that make customers feel valued. That also provides an opportunity to deliver "customer service value," Yuhara says. Responding to comments quickly is important. This interaction can sometimes serve as a kind of focus group to learn customer interests.
6. Future
Yuhara says overall social media users' trust is diminishing and that will have a large impact on data in the next one to three years. Data is going to become less easy to attain, she says, citing a rise in data protection regulations, such as the California Consumer Privacy Act. This demand for privacy may cause social media to break into niche networks that resemble its roots, building community and connections.
For now, "video as a whole will continue to grow," she says. "Instagram stories will continue to add additional features that create opportunities
for brands and marketers to participate."
The 411 on Social
Here's the social media that business marketers use nationwide, according to the 2019 Social Media Marketing Industry Report from U.S. media company Social Media Examiner:
94% use Facebook
73% use Instagram
59% use Twitter
Marketers share results of their social media efforts:
87% say they increase traffic for their businesses
72% says they increase sales
71% say they help develop customer loyalty
Billions of Users
Local digital agency Upspring provides these global numbers:
3.5 billion social media users total
2.4 billion use Facebook

500 million

use Instagram

A majority of all users are on one platform or more daily

The average user spends 142 minutes a day on social media
BOSS Poll: How Often Hawaiʻi's People Are on Social Media
808 Poll of the general public reaches 473 local adults
We asked respondents if they logged on to the following social media channels at least four times per week on average. Here's how many said yes.
With the exception of Twitter, women use social media more than men.
Duh: Social media usage tends to be much higher among young people.
The Research Division of the Anthology Marketing Group conducted the 808 Poll for Hawaii Business Magazine. Find the methodology at hawaiibusiness.com/pollmethod2020.