A Coffee Reinvention
Part four of a series of stories about resilience during the pandemic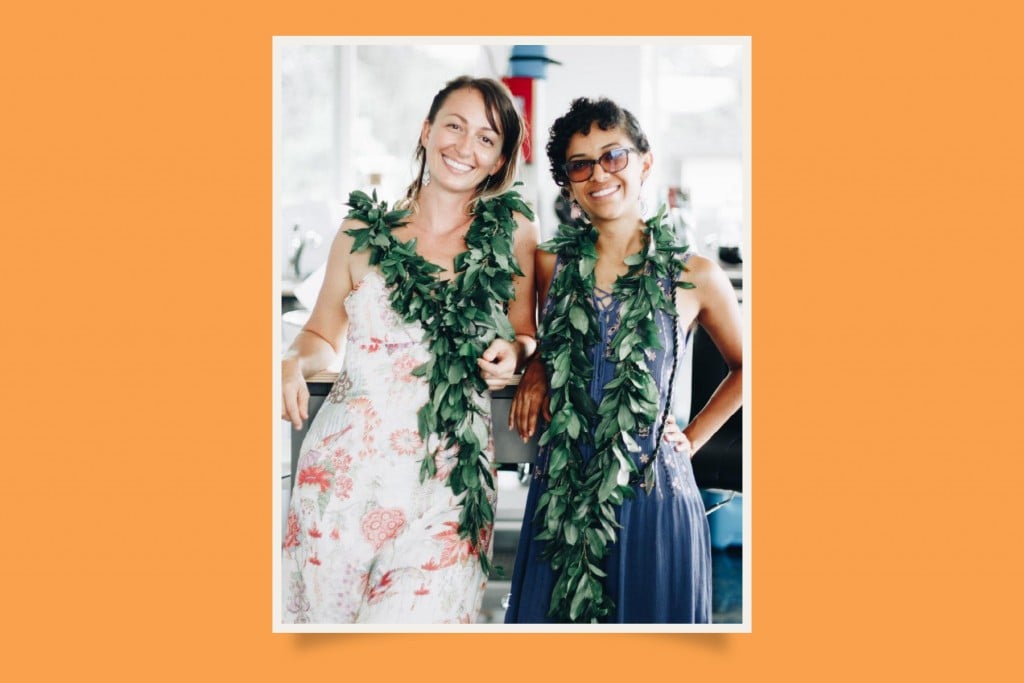 The pandemic has crippled thousands of small businesses in Hawai'i and forced tens of thousands of people to find new jobs. Amid these personal tragedies are stories of grit, perseverance and transformation. Here is one of those stories. 
---
The pandemic closed a couple of doors for Madeleine Longoria-Garcia and Brittany Horn but opened a few others.
A week after the pandemic hit, the two partners in Pacific Coffee Research in Kona looked at each other and wondered what they would do if the economy went into hibernation.
"How do we move forward if everybody has to shut down?" Longoria-Garcia recalls saying. "You just have to go into survivor mode in which you pivot or you drown."
The partners' wholesale coffee sales evaporated within days, and their face-to-face classes in roasting techniques, quality and sustainability for coffee farmers and roasters ended.
But, Horn says, "By April we launched virtual workshops, so we were able to take some of our educational offerings online." Their training – Longoria-Garcia is a Q Arabica grader and Horn has skills certificates from the Coffee Specialty Association – drew many virtual attendees.
"Private groups of co-workers wanted to plan team bonding, and corporate events planners were looking to do something fun for their team or their clients," says Horn. "We're called a premier training campus and there is no other across the Islands. We've been offering classes since 2018."
The most popular new online class has been "Hawai'i Coffee Tasting" in which the partners send beautifully designed coffee tasting kits to their customers with four different local coffees, and a personal note. The class is $55 a person and groups range from four or five people to 20-plus.
"And we applied for every grant we could and participated in half a dozen long workshops through the Small Business Administration and others. We made sure we took it as an opportunity," Horn says.
Longoria-Garcia and Horn applied for a PPP business pivot grant; the $6,000 they received covered costs to update their website to bring in more traffic, as well as to upgrade their social media. And on Black Friday they launched retail sales and had an overwhelming response, says Horn. "This is a real possible additional revenue stream and something that could grow.
"We're highlighting the special coffees coming from Hawai'i and looking to bring some more attention to the coffees grown here and allow people around the world to have access to them."
The changes they made will be permanent, say the partners. Meanwhile, some of their old business has come back.
"After the third quarter of 2020 our wholesale café sales went back up to where they were as some of them stayed open. … Their orders were coming in and getting larger and larger every week."
So they brought back their part-time employee and hired another part-timer.
"We'll soon be holding our certificate classes again," says Longoria-Garcia. "People still want this information and these services and we're filling classes whether they're virtual or in person."