Accredo Expands Specialty Pharmacy Services to Hawaiʻi
Patients and physicians in Hawaiʻi now have another pharmacy option for specialty medications. Accredo, a full-service specialty pharmacy, has been serving patients from their Honolulu location since 2019.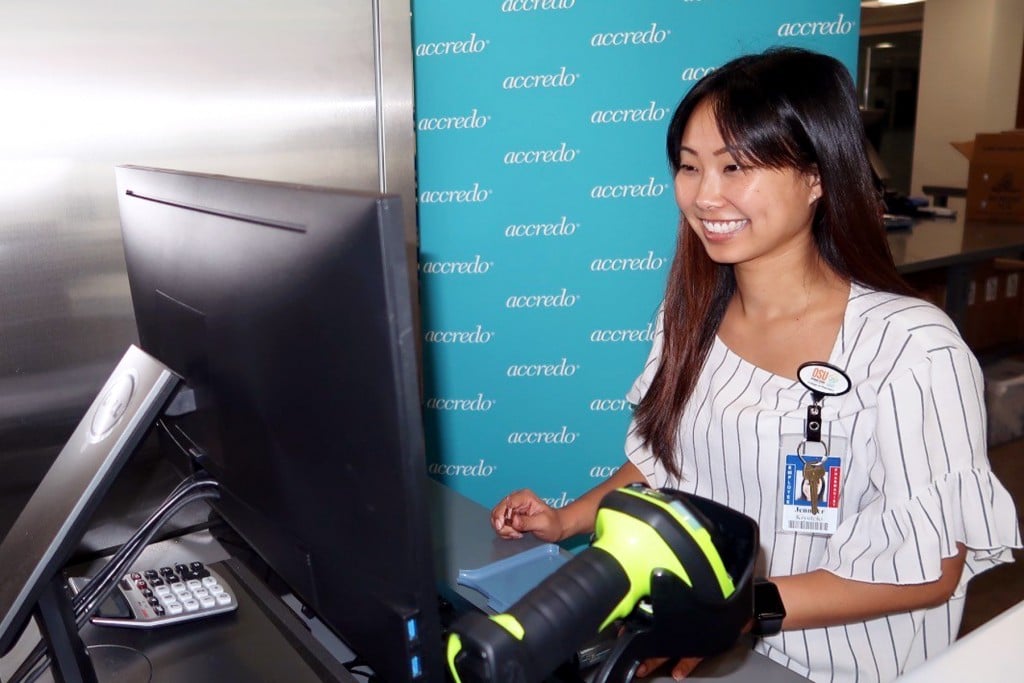 Specialty medications are used to treat conditions like multiple sclerosis, cancer and rheumatoid arthritis. These medications can be life-changing, but they can also come with complicated treatment regimens. Accredo's local pharmacy staff is specially-trained in providing personalized care to patients.
Corey Fujii, General Manager of Accredo in Hawaii, has been in the pharmacy industry for 26 years "I'm excited to help bring the nationally-recognized Accredo Therapeutic Resource Center (TRC) patient care model to Hawaii. Our therapy-specific approach means patients get one-on-one counseling from someone who understands their therapy. It's the kind of care you can't always get at a traditional retail pharmacy."
Many specialty medications are administered at home by the patient or at the doctor. But for those that need to be provided by infusion, Accredo has a state-of-the-art onsite infusion suite where patients can enjoy a private, comfortable setting and individualized, compassionate care from our infusion nurses. "When home infusion isn't a good option for patients, we provide a really comfortable experience in the onsite infusion suite complete with a great mountain view, refreshments, entertainment and excellent patient care," says Corey.
Specialty medication therapy can also be quite costly. Accredo's financial assistance coordinators help connect patients with manufacturer or foundation copay assistance to help them afford medications. In 2021, almost half of all Accredo patients received copay assistance and Accredo coordinated $1.7 billion in assistance for patients across the country. "We know the cost of specialty therapy can be really daunting – that's why we connect patients with the resources they need to make sure they can get their medications," Corey Fujii.
Along with patient care and financial assistance coordination, excellent service for patients and physicians is at the center of Accredo's mission. "In many cases, these are life-saving medications that a patient cannot go without. That's why we work with the physician's office and the patient and do whatever it takes to get the medication delivered successfully," said Fujii. "We once received an emergency order for a patient in the ICU and I personally delivered the order to the ICU Nurse on the same day."
Accredo offers expedited shipping to all islands and emergency courier service when needed. Or patients can pick up their medications and get onsite consultation at the Honolulu location. The local team takes pride in delivering exceptional and timely service to all patients – this coupled with their national therapy-specific pharmacists provides the right level of care for these complex conditions.