Coloring Books Raise Awareness of Local Animals
The company called Advance Wildlife Education is part of Mana Up's seventh cohort.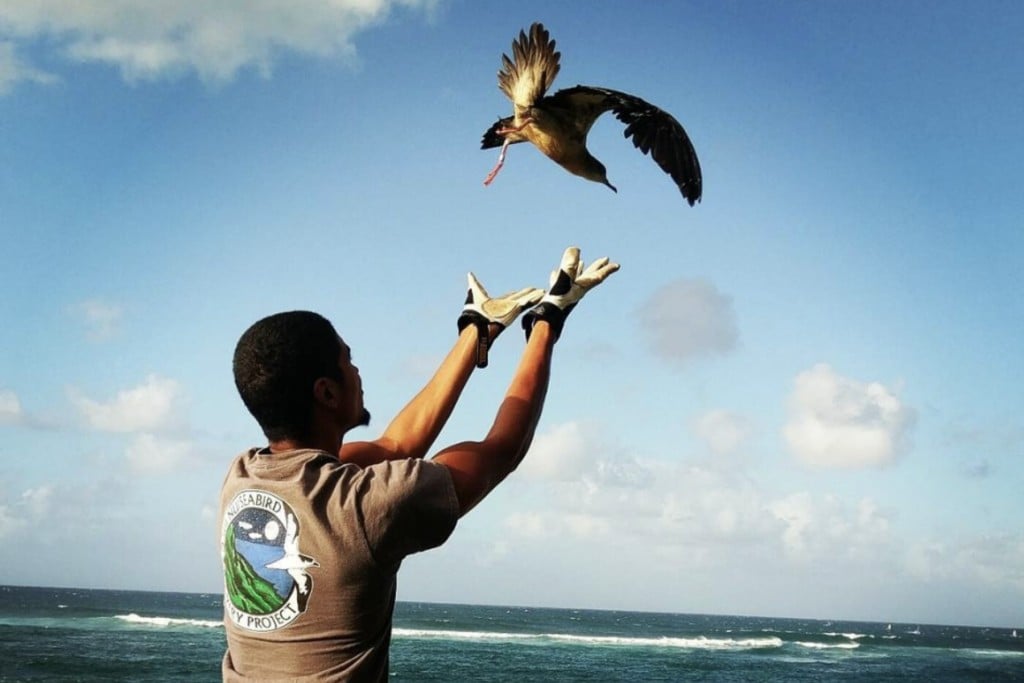 Che Frausto launched Advance Wildlife Education as a way to educate young people and others about local animals and how to protect them.
He says the company combines his passions for wildlife and art. It's published 14 coloring books that feature animals in Hawai'i and across the Pacific, written in English, 'ōlelo Hawai'i, Spanish and Japanese.
Frausto has also created clothing and jewelry lines inspired by local wildlife.
He says he was inspired after an outreach event at a seabird colony on Maui in 2016, where he learned that people wanted to help protect the colony but did not know how.