Alive and Doing Well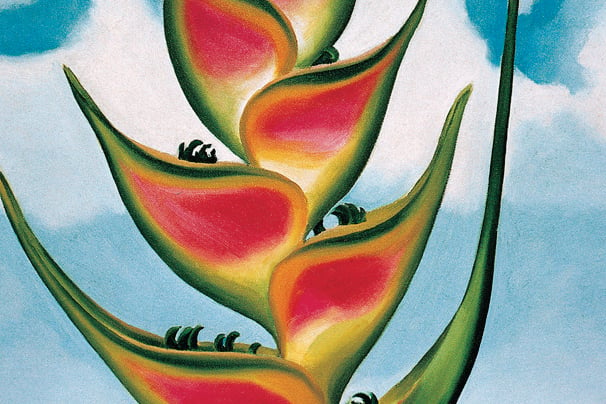 Reports of the death of books have been greatly exaggerated, as the local publishing industry keeps evolving to meet demand
---
Despite the closing of bookstores around the Islands, local publishers say they are thriving. Books about Hawaii still sell – and no one tells those stories better than local authors, photographers, artists and publishing houses.
Twenty publishers belong to the Hawaii Book Publishers Association; here, eight of them share their successes and their hopes for the future.
University of Hawaii Press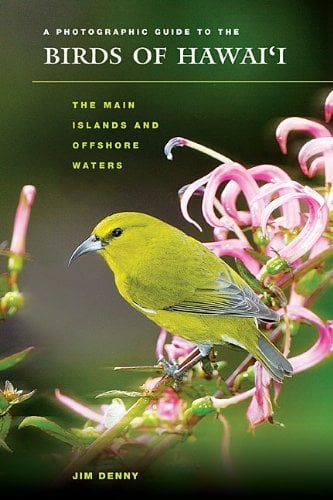 Focus: Founded in 1947, UH Press specializes in Hawaii titles, but also publishes scholarly Asian, Pacific and Asian American titles.
UH's story: Director Michael Duckworth echoes the feelings of many other publishers when he says, "We don't see the publishing industry as failing, but U.S. publishers are facing pressure from Amazon and other industry forces, including reduced university spending and reduced library budgets."
UH Press has become more flexible on how it delivers content: 700 titles are available to libraries as PDFs and more than 200 are available on Amazon's Kindle ebook readers. In August, it released "A Photographic Guide to the Birds of Hawaii" by Jim Denny, its bestselling guidebook to Hawaii's birds, as five e-books with embedded HD video and audio.
Despite overall trends, UH Press is publishing more new titles, not fewer: 75 are projected for 2014, beating last year's 60-plus.
"We carry the name and prestige of UH farther, wider and deeper – in more classrooms, libraries and bookshops; in more disciplines, to more students, scholars and general readers; in more countries and in more languages – than any other unit of UH or branch of the state government," says Duckworth.
Bess Press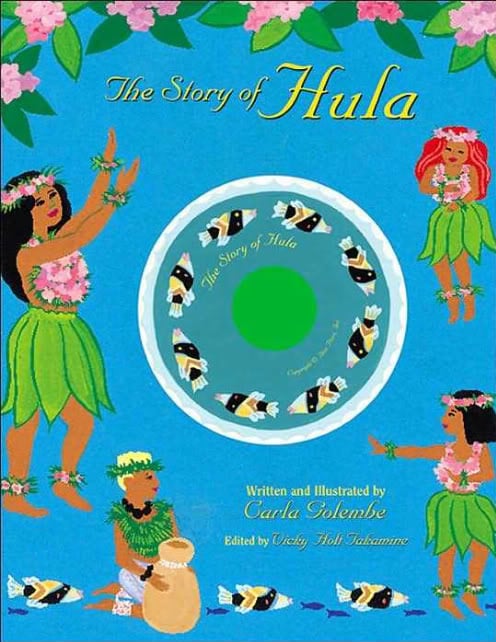 Focus: Bess Press, with 35 years in the publishing industry, offers two large catalogs: education and general retail. Bess is gearing up to release a 40-book series for Hawaii schoolchildren who are learning to read.
Bess' Story: "There's a preservation and perceived value that comes with" printed Hawaiian books, says David DeLuca, director at Bess Press. In fact, he says, a physical book about Hawaii will gain value over time and help preserve Hawaiian culture.
DeLuca likens e-books to "disposable content" and maintains that they are not as in demand in Hawaii as they are on the mainland. Nonetheless, Bess Press plans to stay up to date by integrating apps into their stories. Starting in 2015, individual titles like "The Story of Hula" and "A Story of Surfing" will be available as interactive book apps for children on tablets. Bess Press also wants to include reading companion apps for certain titles in history, biographies and nature guides. The apps can be used alongside the printed book or e-book to enhance the reader's experience. "These mobile phone apps will bring some of the printed content to life through augmented reality," DeLuca says.
He finds it ironic that Bess Press ships books from its 10,000-square-foot warehouse in Kaimuki to Amazon on the mainland, which then ships the books back to customers in Hawaii. With fewer brick-and-mortar bookstores for local customers, Bess engages them in unique ways: For instance, in November, in time for early Christmas sales, it hosted a warehouse sale and included 10 other publishers association members.
Bamboo Ridge Press
Focus: Bamboo Ridge was founded by editors Eric Chock and Darrell H. Y. Lum in 1978 to publish Hawaii writers and celebrate the Islands' nearly forgotten literary history. It publishes poetry, prose, plays, essays, artwork and articles on artists.
Bamboo Ridge's Story: Chock and Lum believed "that Island writers should tell their own stories and that it was vital to nurture writing that reflected local culture and local experience."
The press has published nearly 1,000 writers in the past 36 years. "For our press, editorial decisions are less about what sells and more about presenting voices that might otherwise not be heard," says managing editor Joy Kobayashi-Cintron.
Although 50 percent of its budget comes from book sales and individual donations, Bamboo Ridge succeeds largely because of volunteer staff and support from foundations, government agencies, nonprofits and individual donors.
"While there may be fewer hard-copy books being published locally than there were in years past, we should still be proud of the quality and diversity of what is produced by our little industry," says Kobayashi-Cintron.
Watermark Publishing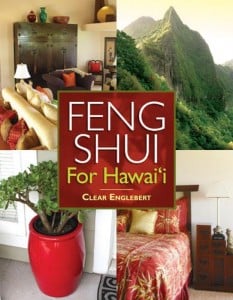 Focus: Watermark produces books in a variety of genres, but is especially known for local biographies, memoirs and, more recently, self-published books. (Disclosure: Watermark and Hawaii Business are both divisions of the aio group.)
Watermark's Story: "Because of the Islands' unique culture and evergreen visitor market, Hawaii has one of the most robust regional publishing industries in the country," says Watermark publisher George Engebretson.
He says Watermark's titles "capture for posterity the way Hawaii has grown and changed in the years since statehood." To keep pace with changing demand, all of Watermark's softcover titles and select hardcover titles are also available as e-books.
Three years ago, it launched a new imprint, Legacy Isle Publishing, to help people self-publish their books.
Koa Books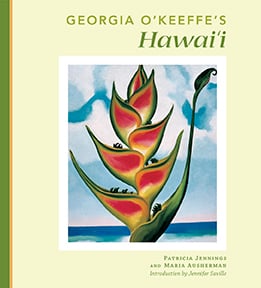 Focus: Koa publishes works on progressive politics, personal transformation and native cultures. Every printed book is also an e-book, except "Georgia O'Keeffe's Hawaii."
Koa's Story: Arnie Kotler opened Koa Books in 2005 on Maui after moving from Berkeley, Calif., where he had established Parallax Press. He says he started Koa Books with the goal of "fostering a deeper understanding of personal transformation, social justice and Hawaii."
Kotler says he's excited about three upcoming projects: a photography and poetry book by Galen Rowell and Jim Meeker, a history of the militarization of Hawaii, and a book about part of the New Age movement called "Huna."
"I really like providing a platform for valuable voices and sharing something I think is really important," Kotler says.
Petroglyph Press
Focus: Historic Hawaii books.
Petroglyph's Story: When Francis Reed noticed many Hawaiian books were out of print, she wanted to rectify the situation. In 1962, she and her husband, Stephen Reed, opened Petroglyph Press.
Petroglyph prints new titles and reprints old titles from "start to finish right here in Hilo, on location," says Christine Reed, the founders' business partner and daughter-in-law.
The team then sells the books at the family-owned bookstore, Basically Books, in downtown Hilo, alongside maps, Hawaiian gifts and other books.
Petroglyph takes pride in the history of its books, most of which have remained in print for decades. For example, "Practical Folk Medicine of Hawaii" has been in print since 1975 and is being updated this year with new facts and photos.
Christine Reed looks forward to continuing their work with new authors. "We are always open to new books within our capabilities," she says.
Banana Patch Press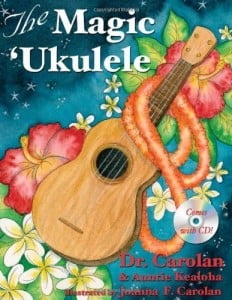 Focus: The Kauai-based company was formed in 2000 to publish the children's books of Dr. Terry Carolan and Joanna Carolan.
Banana Patch's Story: Banana Patch has won many awards for its books and was chosen by Hawaii's Center for the Book to represent the state in Washington, D.C., at the 2009 Library of Congress National Book Festival.
President and illustrator Joanna Carolan says that, because children learn differently, Banana Patch works with local artists to create CDs that are included with its books, so children and parents can follow as narrators tell the stories. The CDs with some books include songs, including the bestseller "Goodnight Hawaiian Moon," which has a Hawaiian translation of Brahms' Lullaby.
"Music is so much a part of Hawaiian culture," Carolan says. "Something I remember from my childhood that is so unique about Hawaii is that everyone had music, ukulele, guitar, singing at the beach and singing at luaus. For people who don't live here and for kids, it's a way of experiencing that."
Mutual Publishing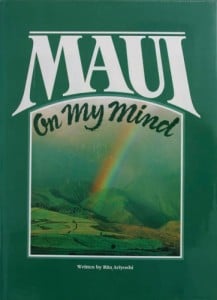 Focus: Mutual had a modest start in 1974 and continued small until it produced the bestseller and now out-of-print title, "Maui on My Mind." In 2003, it opened BeachHouse Publishing, an imprint focusing on children's books. Currently, Mutual has more than 400 books in print.
Mutual's Story: Bennett Hymer, president of Mutual Publishing, compares each new book the company puts out to going on a blind date. "You have high expectations, but you don't know how it's going to turn out. It's always a gamble," he says.
Mutual issued 20 new books last year and is slated to issue 25 next year. Hymer attributes the company's success to "developing a sixth sense" of the market, which is augmented by analyzing national bookselling trends, as well as lifestyle and leisure trends. Lately, Mutual has done many books on nature and wildlife, because ecotourism has become more popular than cultural tourism. An upcoming book for visitors is being created under the working title "Oahu's Hidden Nature."
"There are a lot of places that sell books: Walmart, Target, Costco, the national parks," Hymer says. "But you wouldn't be aware that they sell books until you go in them."
Mutual combats Hawaii's shortage of bookstores by operating one out of its office in November and December, so people can shop for holiday gifts.
---
Popular Books
The most popular Hawaii books tend to be children's books, historical nonfiction, Hawaiian language books and visitor guides. There is no widely recognized list of bestsellers in Hawaii, but the Islander Group, a distributor for all of the publishers profiled here, offers this list of longtime bestsellers from different genres.
Guidebooks
Three by Andrew Doughty: "Maui Revealed," "Oahu Revealed" and "The Ultimate Kauai Guidebook."
Culture
"Pele: Goddess of Hawaii's Volcanoes," by Herb Kawainui Kane.
Children's Books
"Down at the Beach," illustrated by Jamie Meckel.
"Goodnight Gecko," by Gill McBarnet.
"Goodnight Hawaiian Moon," by Dr. Terry Carolan and Joanna Carolan.
"Kai the Honu Who Didn't Know He Was Brave," by Mora Ebie.
"Twinkle, Twinkle Small Hoku," illustrated by Jing Jing Tsong.
"A President from Hawaii," by Dr. Terry Carolan and Joanna Carolan.
"Slippery Fish in Hawaii," by Charlotte Diamond, illustrated by John Aardema.
Hawaiian Language
"An Easy Guide to the Hawaiian Language," by Jade Mapuana Riley.
"The Hawaiian Word Book," by Jade Mapuana Riley.
Wildlife
"Pocket Guide to Hawaii's Birds and Their Habitats," by H. Douglas Pratt, photography by Jack Jeffrey.
"Hawaii's Fishes," by John P. Hoover.
"Reef Fish Hawaii: Waterproof Pocket Guide," by John P. Hoover.
Pictorial
"Oahu: Images of the Gathering Place," by Douglas Peebles.
Music
"How to Play the Hawaiian Ukulele," by UH Curriculum Research & Development Group.
Reference & History
"Hawaii This & That," by LaRue W. Piercy.