Alumni and Students Share What Makes Them Shidler Strong
More than 800 students received business degrees from the Shidler College of Business at the University of Hawai'i at Mānoa last year, providing Hawai'i's business community a critical pipeline of future leaders.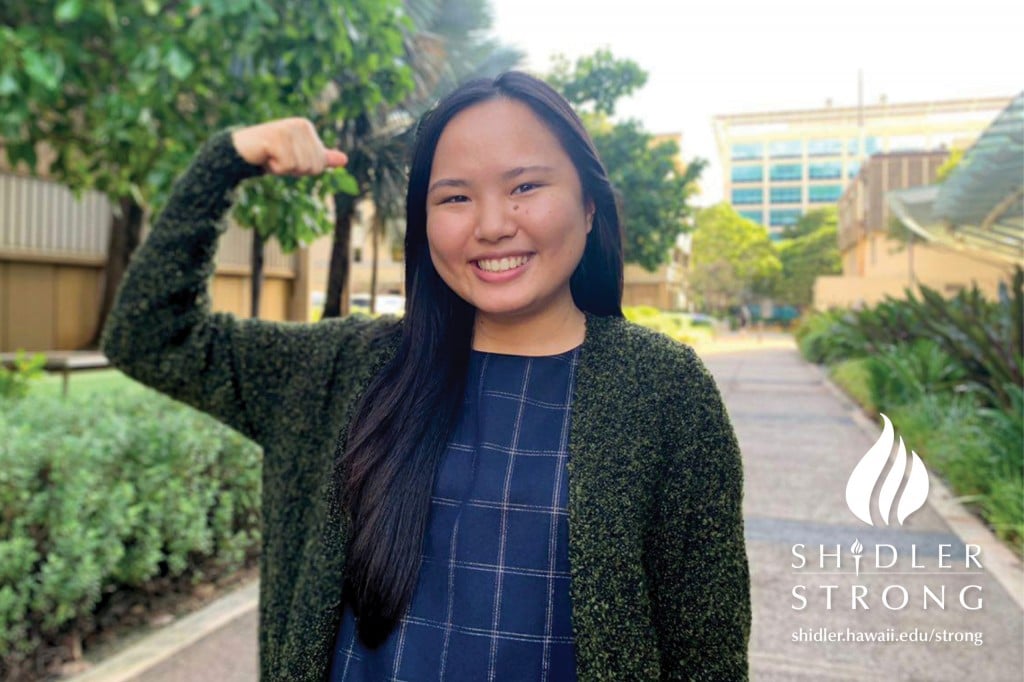 Graduates are equipped with the skills, knowledge and acumen to contribute to the local workforce. They bring with them a network of faculty mentors and life-long friends made within the Shidler 'ohana. Alumni near and far have realized the value of a Shidler education and have joined in support to ensure that current and future students can continue pursuing their educational and career goals during these challenging times.
Headed by an alumni committee and friends, Shidler Strong, a virtual fundraiser, was launched this fall to finance the college's most pressing needs that are not supported by state-appropriated funds and Jay H. Shidler's $228 million gift to the college in 2017. "Funds raised through the Shidler Strong campaign help the college continue scholarship and program support and fulfill ongoing commitments impacted by this community crisis," Vance Roley, dean of the Shidler College, said.
Current students have been sharing their stories on the college's social media networks when asked to provide testimony of what makes them Shidler Strong. "The community within Shidler including my professors, professionals I've met, and friends I've made have all helped me grow and become Shidler Strong," BBA student Michelle Yim (pictured above), said.
Financial support has helped students broaden their experiences beyond the classroom. "The Shidler 'ohana has provided various opportunities for me, which I would not have been able to pursue if not for the generous support from Shidler sponsors who took the financial burden off of my mom's shoulders," BBA student Faye Miguel said. "Because of these scholarships, I was able to concentrate more on my academics, internships and leadership positions in school organizations such as the Inter-Business Council."
Recent graduate Kelly Zheng, BBA '20 reflects back in gratitude, "I received some scholarship support from the Shidler community and without these scholarships, I wouldn't have been able to study abroad, a life-changing experience for me."
With a goal of raising $350,000, alumni, companies and friends have stepped up in a big way to ensure that the college remains on an upward trajectory and Shidler Strong. To see the impressive list of donors and to learn more about the impact of their support, please visit shidler.hawaii.edu/strong.