Red Cross Month 2022
Every March, the American Red Cross is recognized nationally for its mission of alleviating human suffering in the face of disasters. The workforce of our organization is made up of 90% volunteers, and this March we want to honor those who have gone above and beyond in their roles.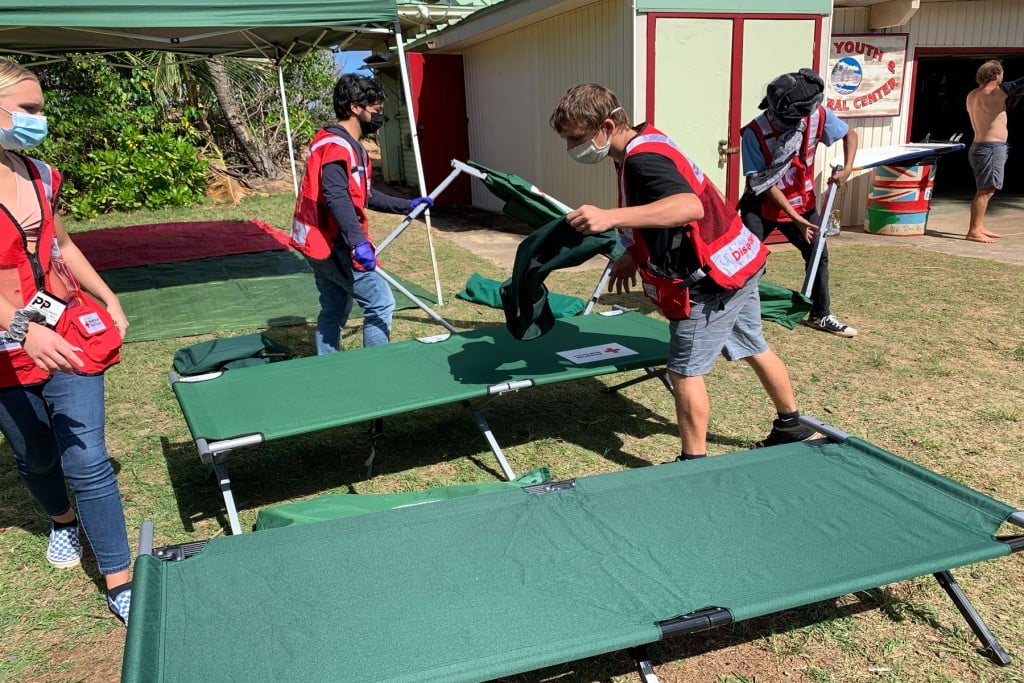 Since its establishment in 1917, the Hawaii Red Cross has been dedicated to the local communities. Our volunteers are made up of the people we serve, adapting our efforts despite hardships from weather to the pandemic. Their work is continually evolving and finding new ways to better aid those in need. We will be celebrating 16 of those volunteers this year from throughout our Pacific Islands Region – made up of Hawaii, American Samoa, Guam, and the Northern Mariana Islands.
These tireless heroes have taken it upon themselves to train in best practices for disaster preparedness and response. Be it staffing a shelter to bring people in from a storm, damage assessment and delivery after a flood or mental health care after a tragedy, these volunteers make their communities a better and stronger place. Moreover, their work saves lives. The knowledge they gain in CPR, First Aid and other such skills, they then pass along as course instructors for classes available to anyone, volunteer or not.
While we are recognizing 16 individuals from our large volunteer force this month, we invite everyone to be a part of the effort. To support as a volunteer, to donate or for opportunities to become a corporate partner, please visit www.redcross.org/hawaii. Together, we can continue to strengthen the community against disasters.