When A Creative Passion Becomes Your Career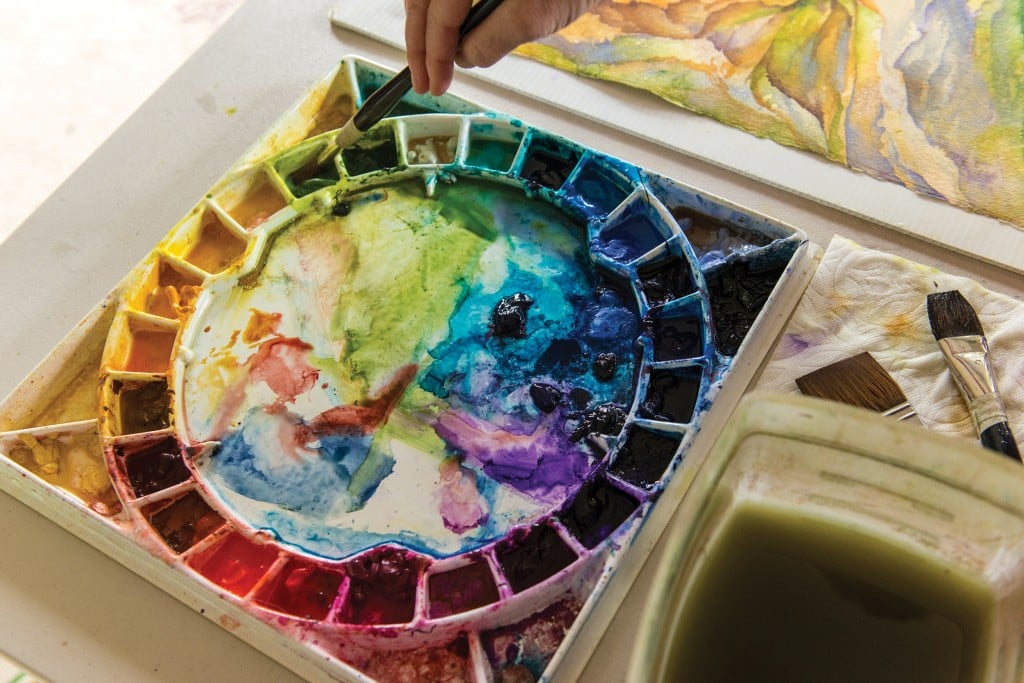 Lynda Sakraida,
Fabric Handbag Creator
The Joy of Creation
She's sarcastic and witty, whimsical and frank, lyrical and down-to-earth – just like the bags she sews, each one of them a unique and manic creation combining international fabrics, intriguing beads, applique (perhaps) and so much individual style that patrons are driven to want, no need, more than one.
Lynda Sakraida is the artist, the former GM of L'Oreal for Hawaii, and the one who gave up her day job a decade ago to plunge into the uncertain world of total creativity.
What that means has been the rare joy of creating exactly what she wants from the beautiful stacks of fabric in her Tantalus home that form colorful mountains of silk, hand-woven stamped and dyed cottons and treasures from the far reaches of the globe including India, Africa, Indonesia, the Pacific Islands and various corners of Asia.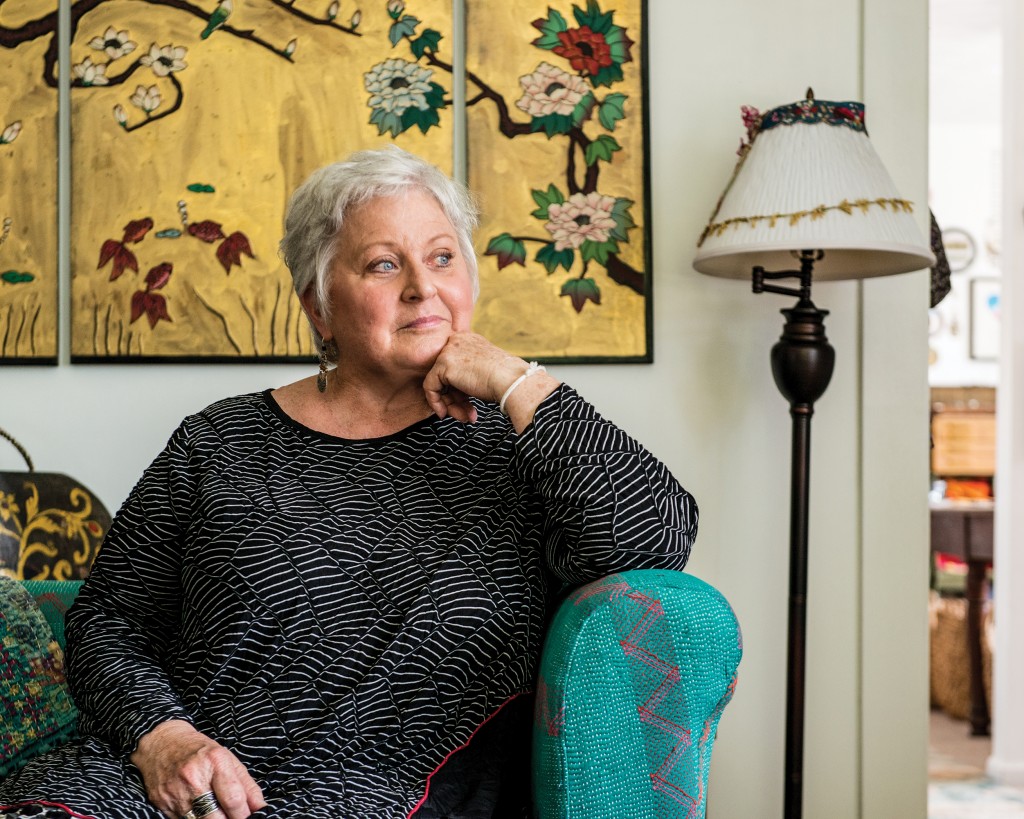 This is the new Sakraida, the one who had never touched a sewing machine, little less owned one, until she fell in love with a pink handbag 12 years ago. This is the artist who stubbornly decided to sew her own pink handbag after visiting a Portland, Oregon, fabric shop while on holiday with a friend, and having the shop refuse to sell her the one on the wall.
"I just loved it, but they wouldn't let me buy it because it was advertising the class to make it," she remembers, explaining the moment when her life changed forever. "So I got the one-page Xerox copy of the instructions, bought some fabric and a cheap sewing machine and came home determined to make it."
Instructions in hand, Sakraida figured it out, and the bag actually looked OK, she remembers.
"It was pretty close to the picture, and I was addicted," she says. "I just was really obsessed. So I kept collecting fabric and I was making them like crazy and giving them to all my friends. As I got better, they started changing and then I had to get a better sewing machine."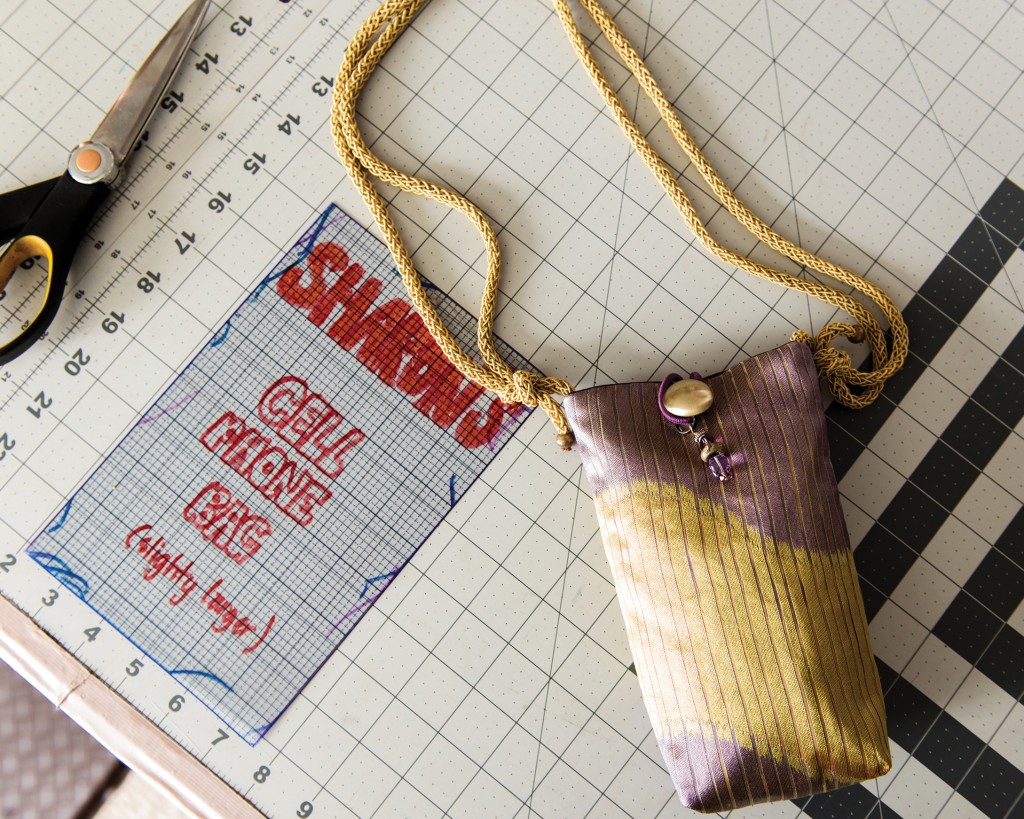 A good friend lined up an appointment with clothing designer Ann Namba and Sakraida began selling through Namba's shop.
"I worked all day and sewed all night, but still on the QT (because she was still employed at L'Oreal). It was a pretty steady business and I loved doing it."
Two years into her handbag obsession, Sakraida met L'Oreal's guidelines for a pensioned retirement, left the company and officially launched Hadji Baba Bags – named after her parrot.
In the decade since, Sakraida has made a couple of thousand bags. Or more. She hasn't kept count, much to the chagrin of her businesslike side. Along the way she joined the artist group that ran the now closed Gallery at Ward Center and most recently is assisting the proprietor at Miemiko one day a week in the same shopping complex, although she mainly sells her bags through shows she and artist friends put together.
The good fortune of having a pension and a physician husband meant not having to worry as much about sales and income. But she wrote a mission statement just the same. It had nothing to do with fame or fortune, but instead was about fulfillment. And, oh yes, making just enough money to be able to keep shopping so she could afford to continue having the time of her life.