When A Creative Passion Becomes Your Career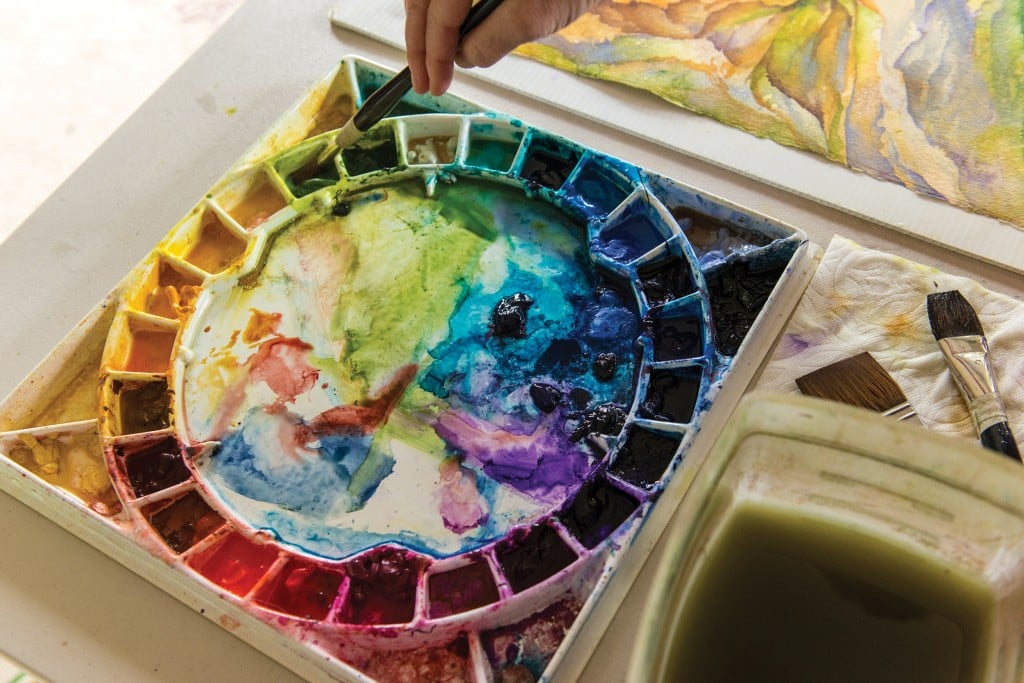 Linda Letta, Card Artist
Turning Cards Into Art
Each Sunday at the Outrigger Waikiki, Beach Resort, in front of Duke's restaurant, Linda Letta draws a crowd around the tables where she lays out her unique cards. Painted kapa designs, whimsical cats and flowers, collages with vintage fabrics from China, Japan and Hawaii, and much more are skillfully mounted and attached to sturdy backings, much as a professional with a master's degree in fine arts would do.
"I have customers from all over the world," says Letta, whose marketing outside Duke's consists of a welcoming smile and a willingness to talk story. "What's amazing to me is the number of returning customers. Some come every year, and some more than two or three times a year. Last week there was a woman from Japan who told me she bought cards from me three years ago and this time she had her 2-year-old with her and she let the little girl pick out the cards. She picked fish.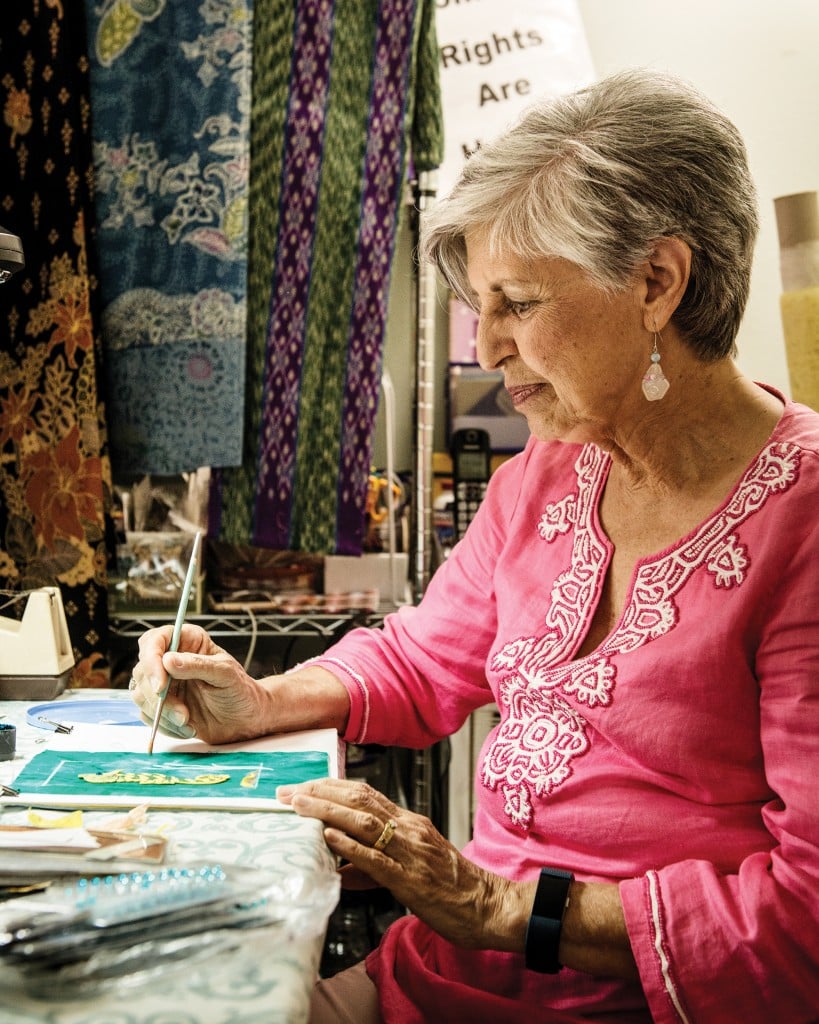 "One woman from Pennsylvania comes once a year and buys tons of cards to have them all year. Other people do that too, especially those from Australia and Canada. A woman from Las Vegas bought a whole rack of flower cards. And right now I have an order to make up four omiyage gift boxes of six cards each for a friend going to Japan."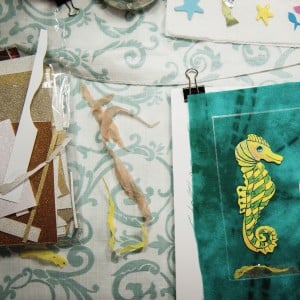 Letta spent much of her Hawaii career teaching speech at Kapiolani Community College and then, with her MFA in theater design, creating costumes for the Honolulu Theater for Youth, for shows at Leeward Community College, and for theatrical productions at UH Manoa's Kennedy Theater. "For the years I was there, I did every Asian show that was done." She also ran her own costume business, Costumes Unlimited, for 10 years.
It wasn't until she retired eight years ago – with a wildly wonderful assortment of fabrics and art materials – that she began crafting cards for friends. Then she was encouraged to make them professionally.
The first was made from a lovely old blouse a friend had given her, hoping she could save or use some of the fabric. It became a series of vintage Hawaiian cards, perfect enough to frame—something many customers do with her creations.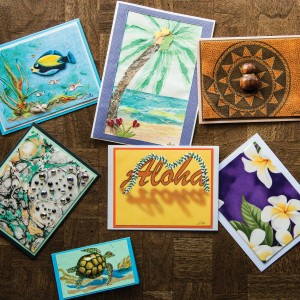 "It's one thing to recycle but I don't cut up usable garments," she says. "A friend gave me a table-size kapa that her mother had bought in American Samoa in the 1930s and she said she didn't have any use for it, and I could cut it up for my cards. But I said 'I would never cut this.' I put it over a banister in our house, and it has been very inspiring for a lot of ideas for design. So I started doing pen and ink drawings in kapa style on background fabric, and that has become one of my lines. I also add ornamentation. I have a friend who dyes and she gives me things like sea urchin spines. But one of my biggest lines is recycled aloha shirts."
The money she makes at Duke's and craft fairs is a welcome addition to the family coffers, but she does not need it to survive. Still, she considers her card business her day job. "For me, retirement is always 'what's next,'" she says.
amazon.com/handmade/LindaLetta