When A Creative Passion Becomes Your Career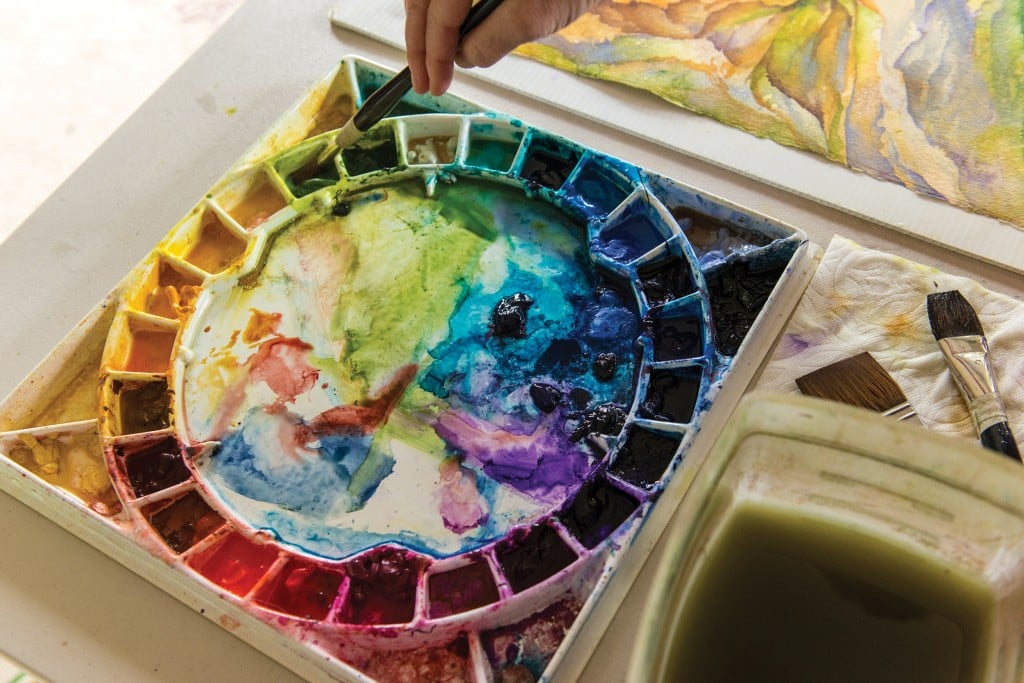 Patrice Federspiel, Painter
Her Art Includes Much More than Painting
Patrice Federspiel has found the sweet spot: As a watercolor painter she has tapped into both the local and tourist markets with art that appeals to many tastes.
It means a daunting schedule that includes teaching several days a week, painting and selling in Waikiki several days more, writing a twice monthly newsletter, taking orders from local customers, packing and shipping paintings she sells through her online website, sending art to 15 galleries statewide and spending long hours with all the creative work in her Makiki apartment studio.
"I'm completely committed to my art," says the woman who became a full-time artist 18 years ago when she quit her job assembling catalogs for library supplies in Wisconsin, sold her house, stored her furniture and moved to Hawaii to housesit in a garage apartment for the only person she knew here.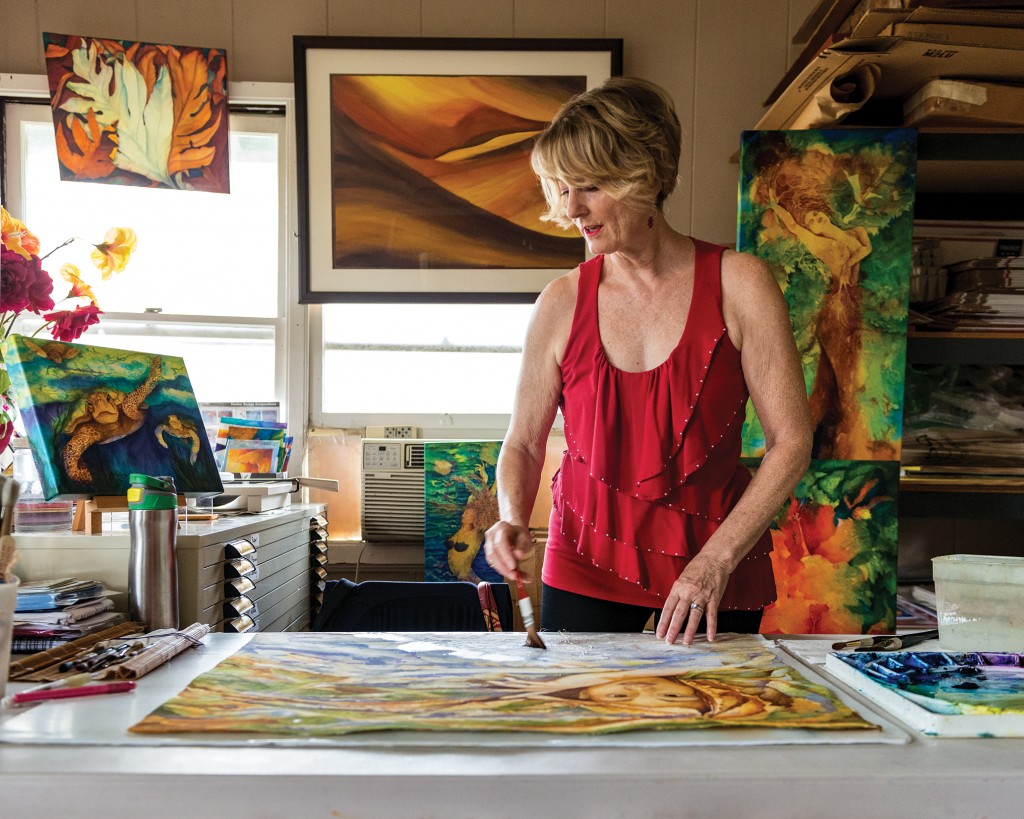 It meant a lonely few months taking watercolor classes with artist Helen Iaea because she'd only painted in oils before. "I was afraid of watercolor. I kept hearing you can't make mistakes. With oils you can just paint over it," she says. She also took a class at the former Hawaii Women's Business Center to help understand the state.
It also meant selling paintings on the Honolulu Zoo fence, running up credit card debt to pay the bills and more than a few tearful moments when she didn't know how she was going to make it all work financially.
"It was about putting one foot in front of the other and trusting," she says now. "I wanted to be an artist full time and that's all I wanted to do. I can't tell you how many times doors opened for me. But after those first months, I moved from Mānoa to Sunset Beach and when my parents came to visit me that spring I was near tears every day. I was running out of money fast and I knew I couldn't (afford to) stay there any longer. On the way taking them to the airport I said I'm going to show you where I lived to begin with."
So Federspiel and her parents drove to the same garage apartment that was home to the only person she had known in Hawaii before moving here. When they got there, her friend told her that she was in need of a housesitter, again, for the summer. "So I housesat for another year – there and for another friend at an apartment on Seaside Avenue."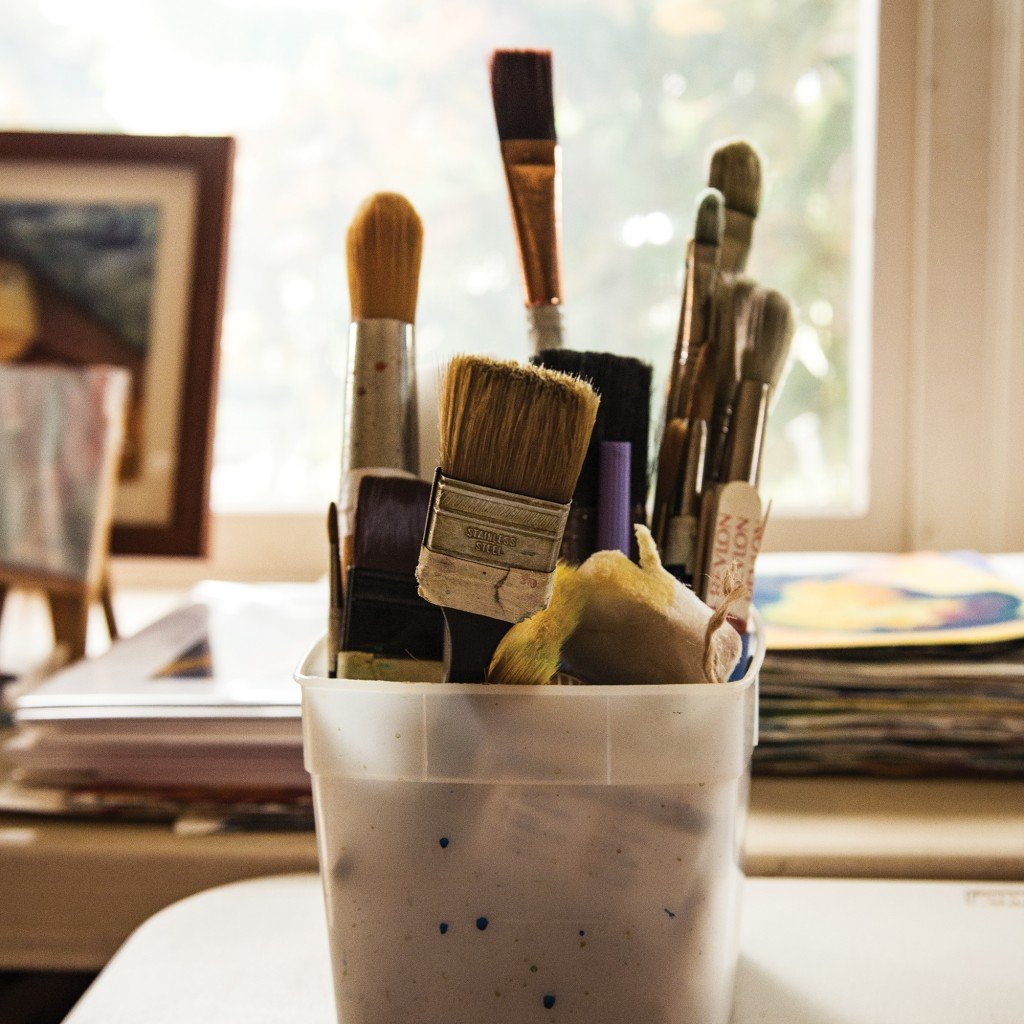 Shortly after, Federspiel heard that Na Mea Hawaii was opening a kiosk at the Hilton Hawaiian Village. "I asked Maile Meyer if I could work there and she said, 'Why don't you just paint here?' It was an air easel. I would be holding a heliconia in my left hand and painting it with my right hand."
Federspiel was first entranced with Hawaii flowers and still has a popular line of floral and abstract paintings, now in giclee prints. Then other subjects began appearing in her paintings, including animals, tree fronds, spirits and mermaids.
"The mermaids happened because one of the galleries (selling her art) wanted to do a mermaid exhibit and I was not excited about that until I started doing them. Then I added tree spirits and dancers and palm fronds, and also started doing pet portraits Hawaiian style in rainbows of color, but also traditional. I just finished doing a white German shepherd for a woman on the Big Island."
Federspiel's energy and dedication – and now a gross income that occasionally hits $8,000 a month – has made her creative life possible. But it means 50- or 60-hour workweeks and constant planning for the next step. Coming up? Teaching a weeklong painting course on a Hawaii cruise ship next summer.
"It will be a seven-day creativity cruise. I'm really excited about that."