When A Creative Passion Becomes Your Career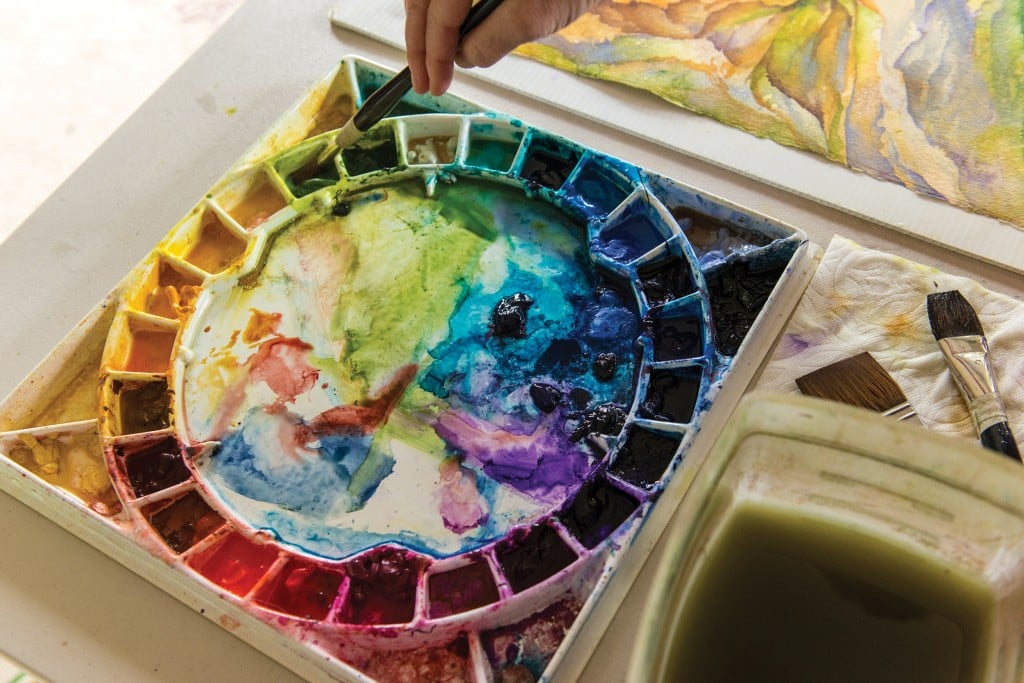 Esther Shimazu, Sculptor
Creative Success Built on a Global Market and Frugality
Esther Shimazu is just back from SOFA Chicago – the Sculpture Objects Functional Art and Design Fair – where her iconic sculptures of plump, naked, bald, enigmatic women; dogs with teeth and genitals; cats that don't just meow; and now male figures too, were on sale to a global market of gallery owners and buyers.
In the 22 years that she has lived solely on the income from her art, Shimazu has evolved into one of the state's best-known and most accomplished sculptors. While it means she has "arrived" as a dominant Hawaii artist, it also means she still has to carefully budget and has faced lean recession years when nothing sold.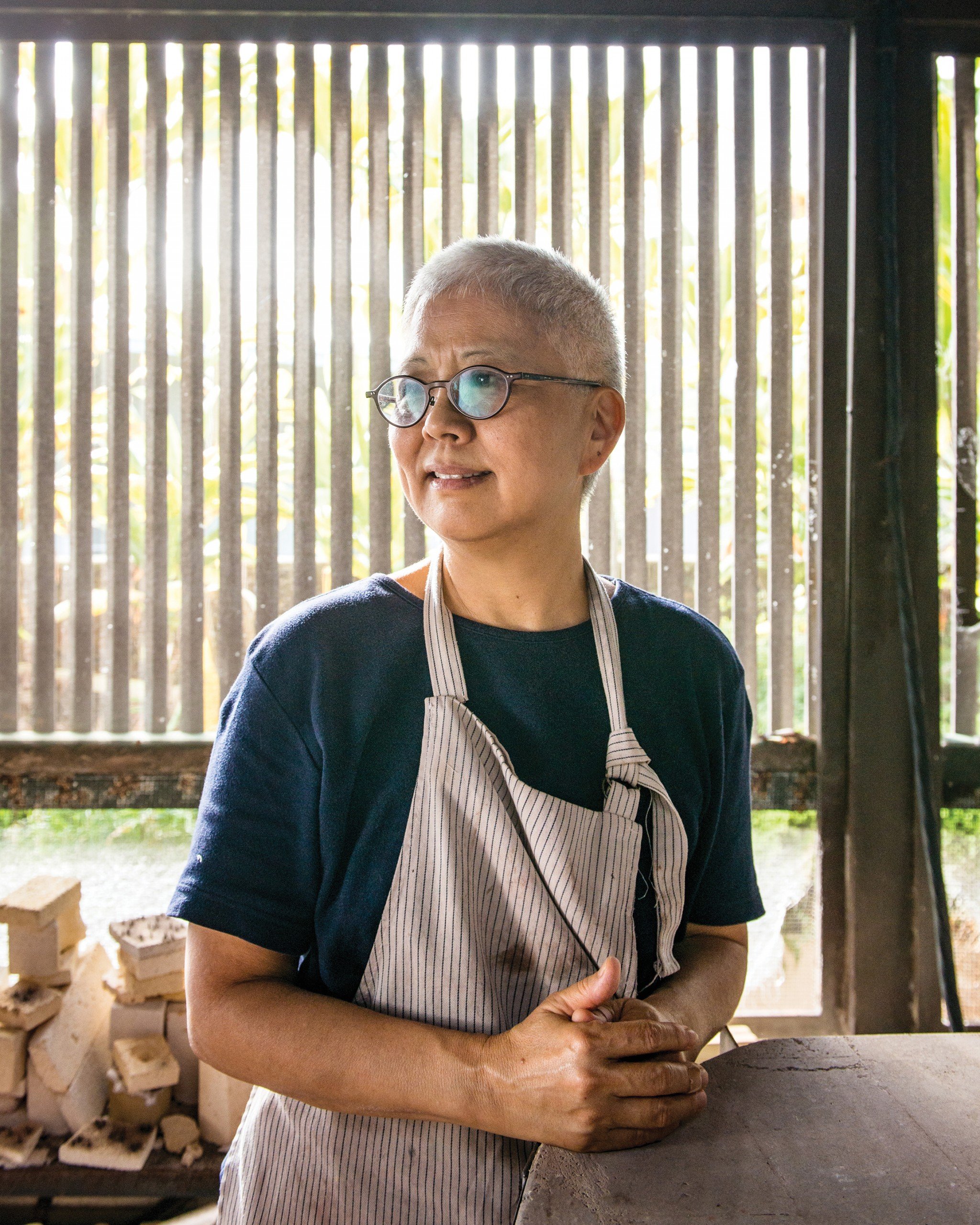 "It varies widely," says Shimazu, who wears her hair in a trendy spiky cut. "That's the difficult thing about doing this. You don't know who decides to buy things and when. I always tell younger artists, 'By God, keep better records.' "
Although the income is often uncertain, the perks are sweet. Shimazu spent two months in China recently teaching a workshop, and has been invited several times to the West Coast for residencies.
"You just hang out and make art," she says. "You get up and go into the studio and make stuff." She especially enjoys the workshops held by artists to inspire one another. "It will be just a handful of artists picked to see if they get along."
Shimazu launched her solo art career back in 1995 partly out of respect for John Natsoulas, the Davis, California, gallery owner who champions her artistry and represents her work on the Mainland. "He doesn't represent a lot of people and I realized what he was offering me. If he was going to commit to my work it seemed fair that I did too."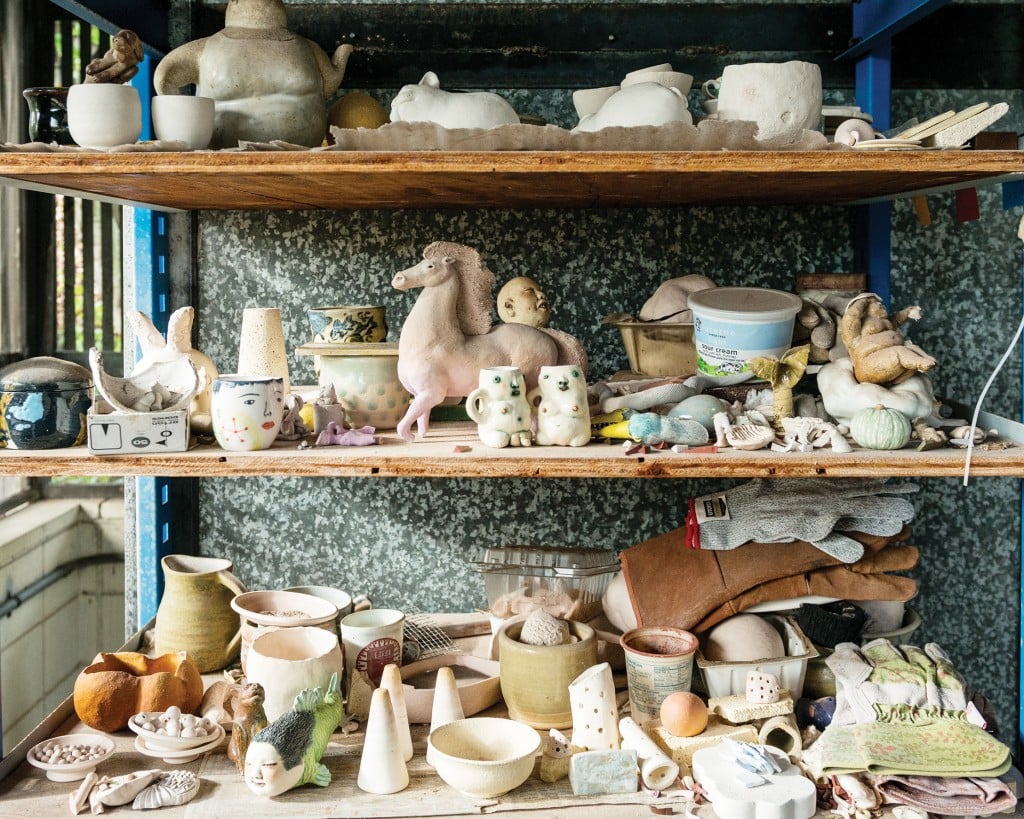 Shimazu gave up her federal civil service job handling high-fire ceramics for the Fort Shafter Craft Shop, which had changed to creating graphics rather than ceramics. "I'd been an art specialist for high-fire ceramics since 1985 but it was shut down as a full-time operation in 1992 and I moved over to doing full-time computer graphics work. It wasn't quite as much fun, so it wasn't as hard to leave."
Natsoulas also committed to making sure she could cover her monthly expenses. "He said, 'How much do you need a month,' and said 'OK, we could sell enough' that I could support myself. But it was scary. I wasn't convinced because of what I have seen here. It's such a tiny market."
Opening Shimazu's work to the Mainland and global markets has been one important answer. It means using sturdy cardboard boxes (early on she would build some of her own wooden crates) to ship pieces to the Mainland or further and doing most of the packing and shipping herself. "So many artists have to leave Hawaii because of a lack of (studio) space here, so I keep it as small and simple as possible." Her work space is her lānai.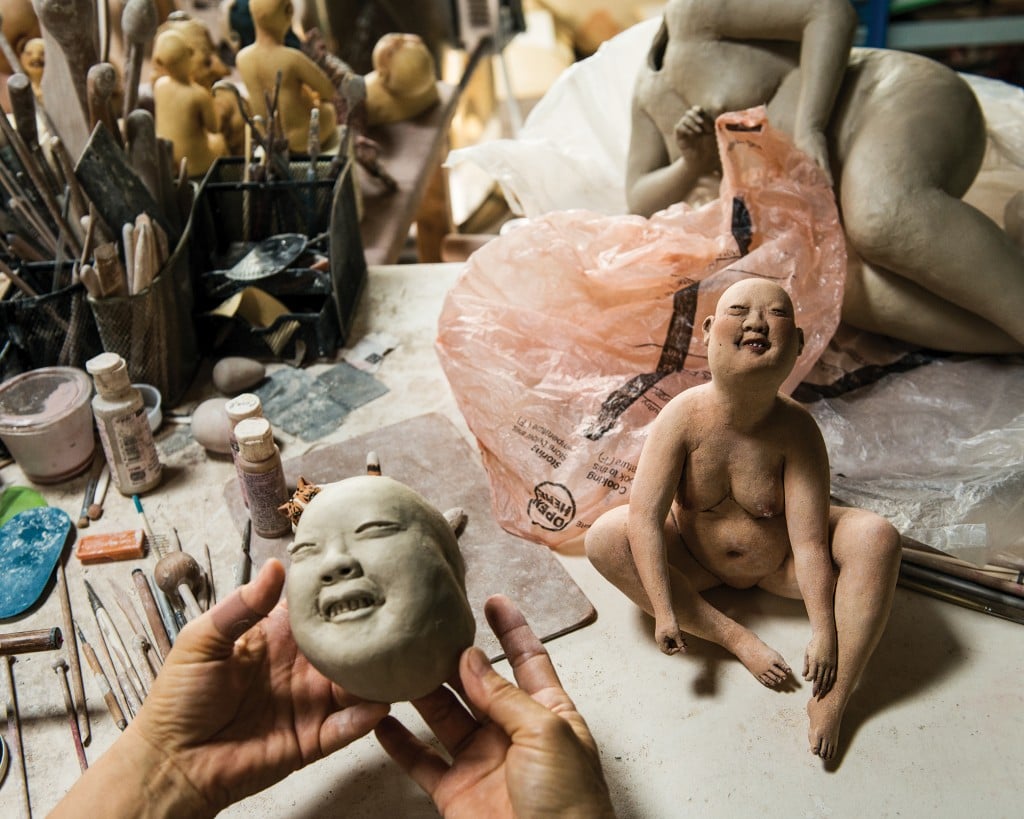 By sharing living costs with her artist sister, Donna Shimazu, who is a jeweler, and living simply, her decision to be a full-time artist living in expensive Hawaii has been possible.
"I was not raised to blow a lot of money," says Shimazu. "I always knew I was not going to be good at making money, so I better not get into the habit of spending it. My parents both went through the Depression, and when my father started his own business, my mom was pregnant with Rachel and they had just bought a house. There was some serious scrimping. So you grow up scrimping. You do not waste things."
Her choice has given her the ultimate luxury of deciding every day exactly what she wants to do. "I can't imagine going back to working in an office," she says. "That would seem pretty awkward."
natsoulas.com/artists/esther-shimazu