Behind the Scenes at Hawaii News Now [Sponsored]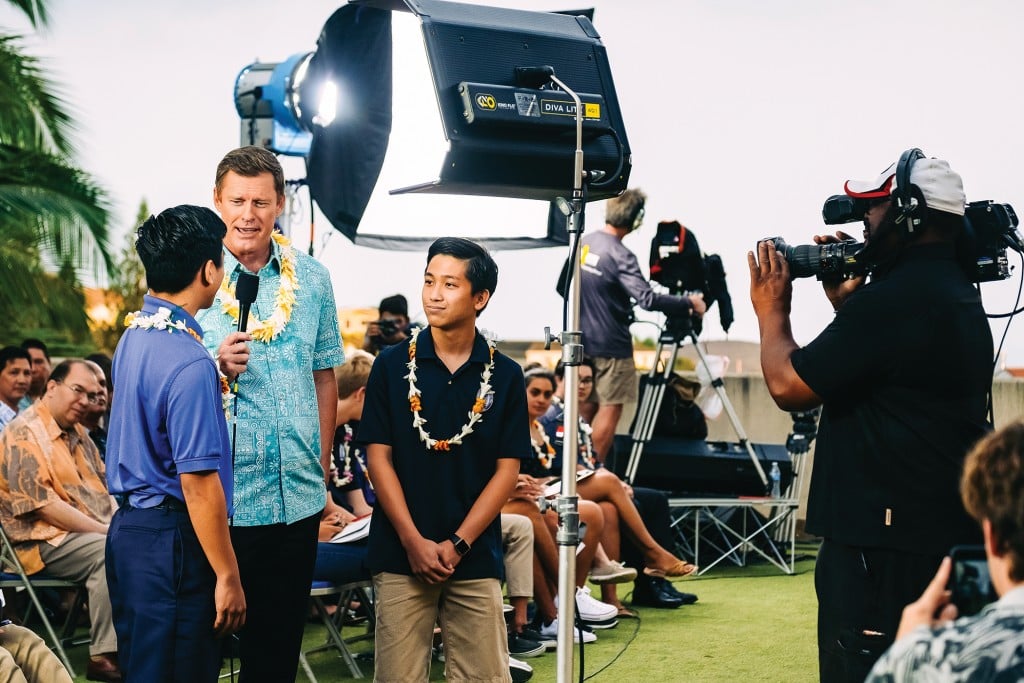 Many hands (and a few paws) make light work from Sunrise to signoff at Hawaii News Now
The Hawaii News Now studios, home to KGMB, KHNL and KFVE, run like a well-oiled machine. The 70-member team is constantly looking for news. Ryan Wilson, Executive Producer of Sunrise, says it's a huge team effort and a minor miracle how the news comes together. The anchors and reporters are joined by behind-the-scenes editors, producers, photographers, cameramen and audio engineers, with the first person arriving four and a half hours before Sunrise goes on the air at 4:30 a.m.
The Sunrise Morning Show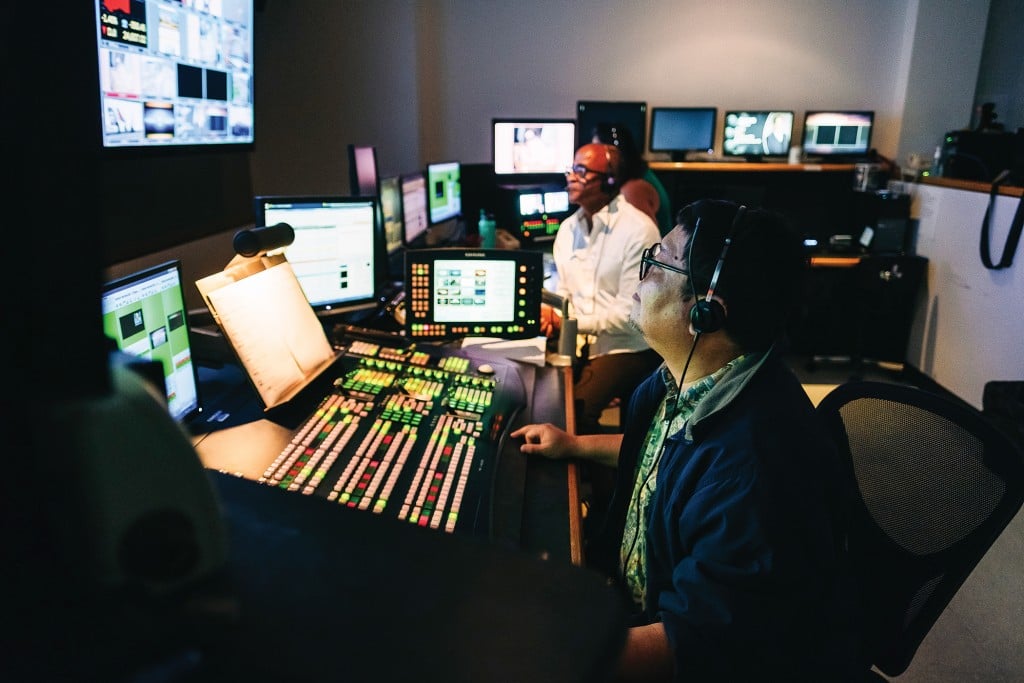 The Sunrise morning show covers all the news but emphasizes lighter and inviting content. The darkened Control Room is run by original Sunrise director Michael Harris and his crew, where the dozens of screens and hundreds of knobs and buttons almost make it look like a NASA space launch. They manage what you see at home with speed, precision and teamwork.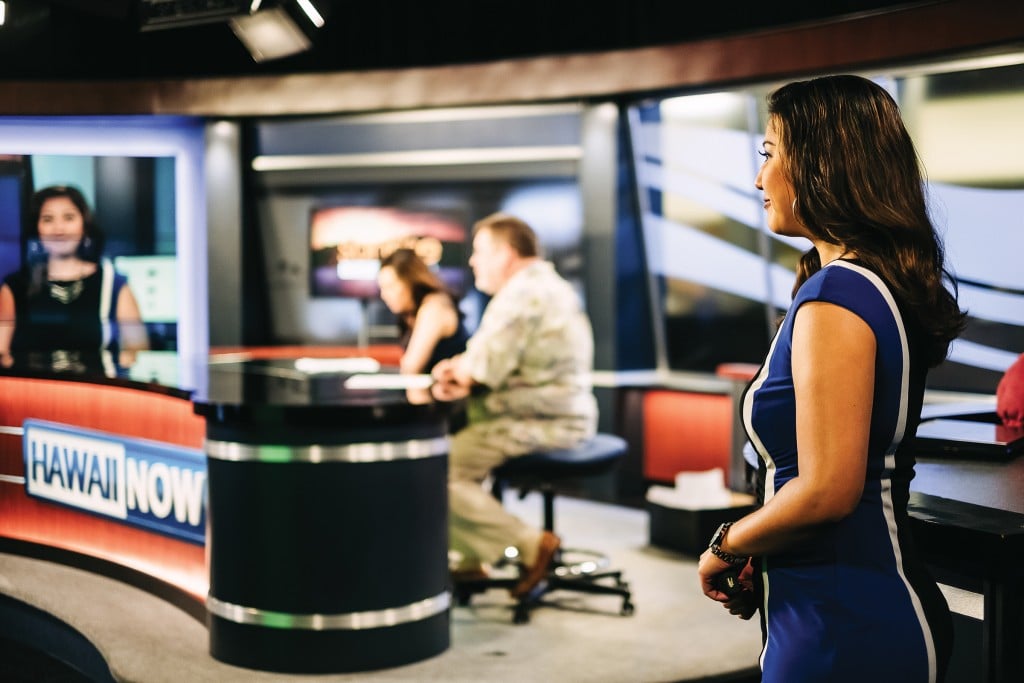 Studio-A, ground zero for the morning and evening news shows, is bright and filled with familiar faces such as traffic reporter Lacy Deniz. When the on-screen personalities are off-screen they're busy prepping for the next segment, working on computers behind the cameras or running to Studio-B (shown at left) to create a seamless show for you at home.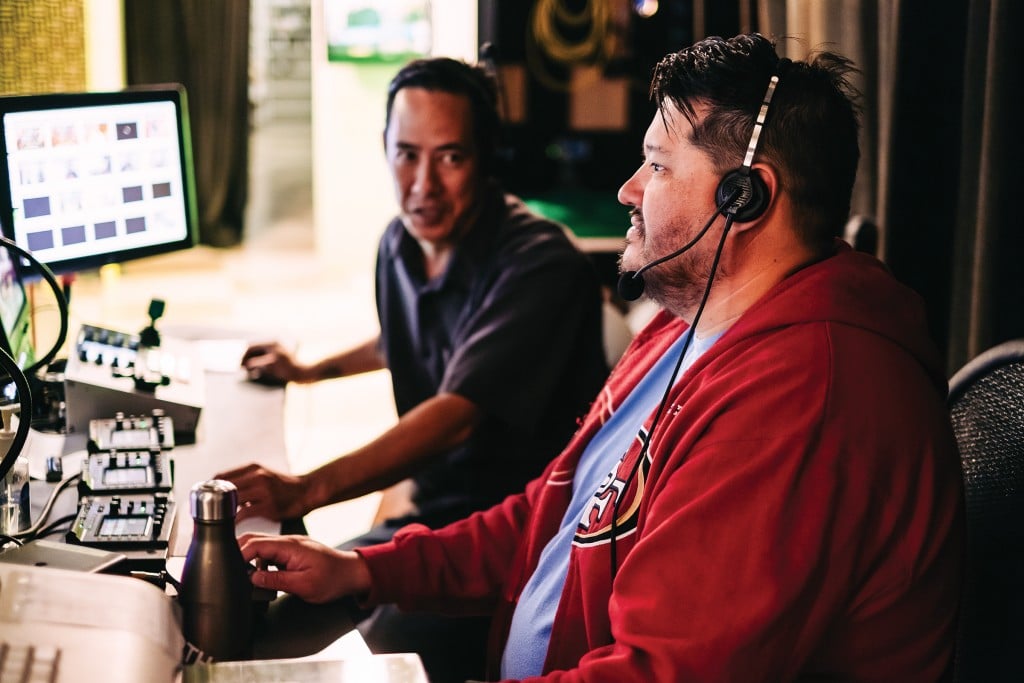 Floor Director Byron Fukukawa, left, and News Specialist James Kawana direct the cameras on the floor and have a lot of fun doing it.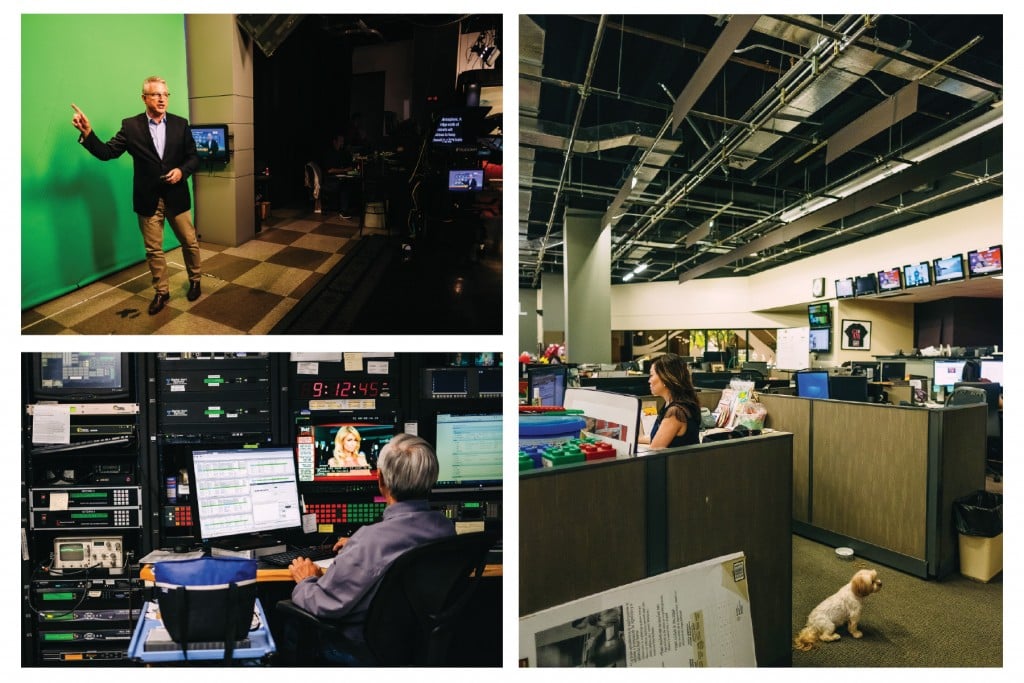 Weatherman Dan Cooke (top left) and Anchor Grace Lee (right) are never in the same spot long. When off camera, they're researching, checking scripts or talking to the control room. Lee, described by her boss as a fully involved anchor, is also owner of Sunny, the furry four-legged cohost often found next to her desk. Sunny is a big favorite on the keiki tours of the studio.
Bottom left: The quiet room behind the studios is where staff watch all the Hawaii News Now sister stations – KGMB, KHNL and KFVE – on different TVs to make sure everything runs smoothly.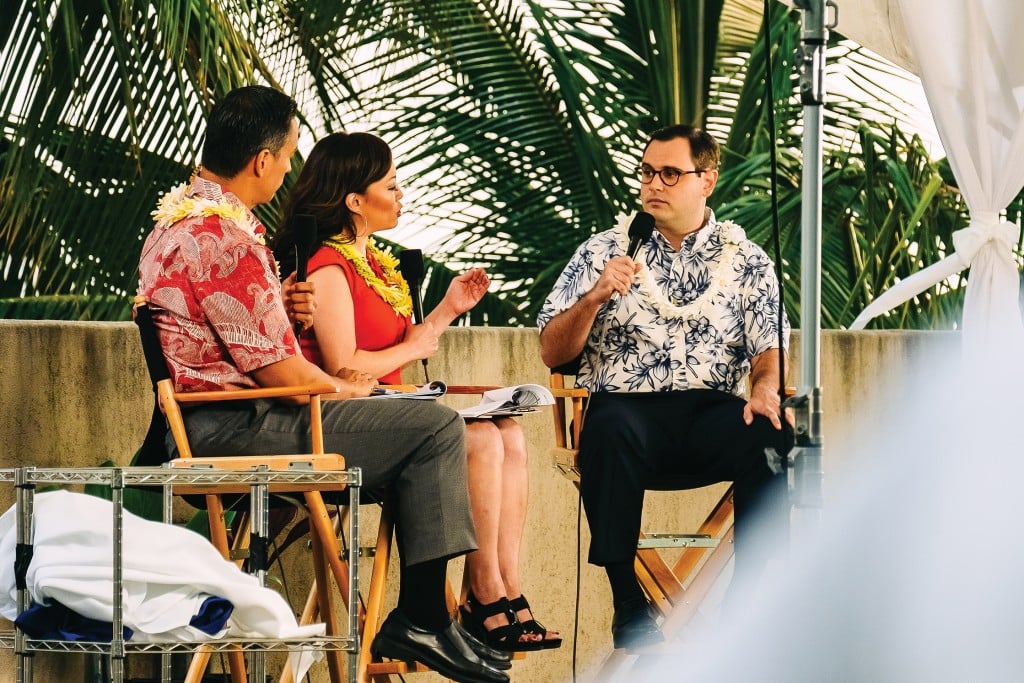 HNN's Super Debate
HNN's Super Debate before a live audience at Kamehameha Schools ran just as smoothly as a show in the studio. Shawn Ching and Grace Lee of Hawaii News Now were joined by political analyst Colin Moore of UH Mānoa while broadcasting on KGMB, HawaiiNewsNow.com and Facebook Live.

Above: The control crew were cozy in a mobile studio directing the Super Debate from a parking garage beneath the outdoor venue. Assistant News Director Nicole Wilson and intern Kimi Andrew (right) made sure everything ran on time.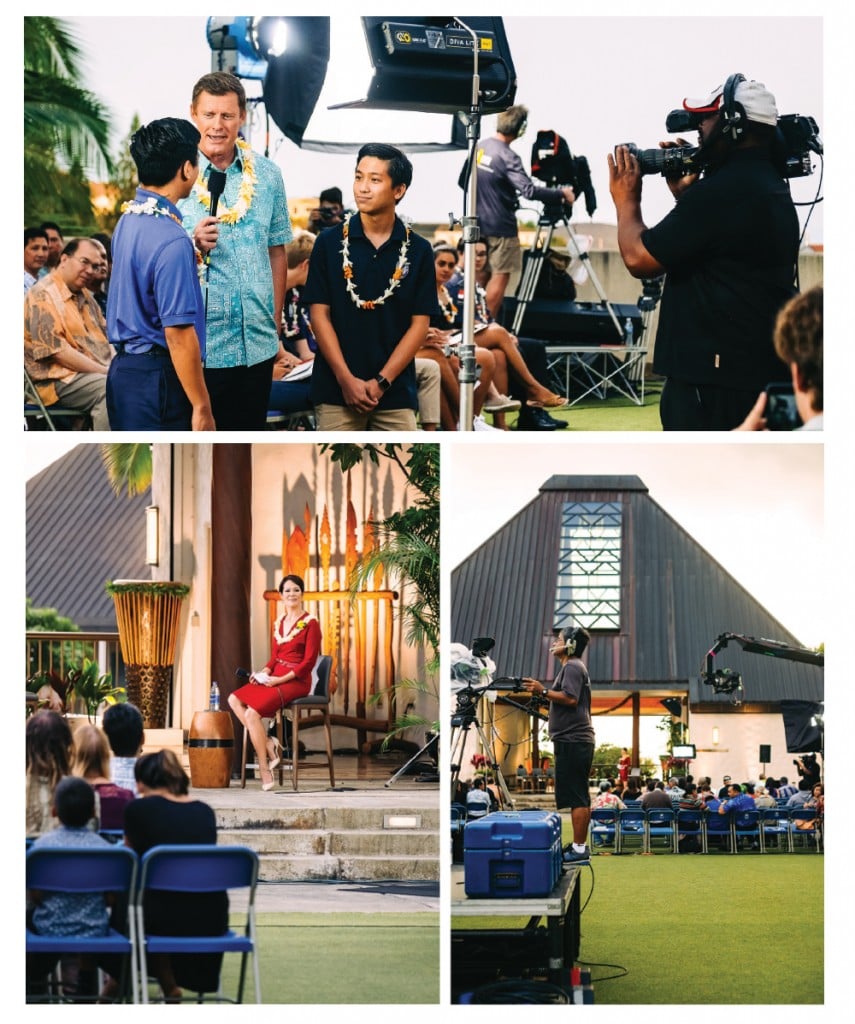 Top: News Anchor Keahi Tucker fielded questions from students to ask the political candidates on stage.
Bottom: The debate was intense but moderator Mahealani Richardson kept things under control. The Super Debate was just one more way that the Hawaii News Now team serves the people of Hawaii – just as they do every day from Sunrise to signoff.
Hawaii News Now
www.hawaiinewsnow.com