Building a Financial Foundation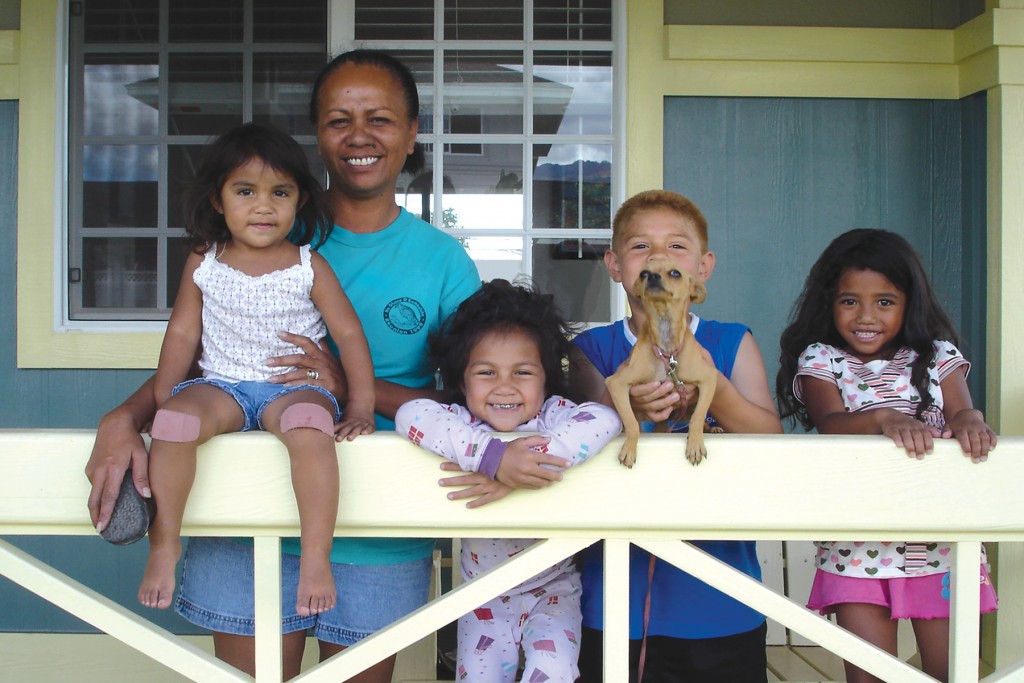 "I would recommend Hawaiian Community Assets to anybody and everybody. At any stage of life you can benefit from financial education," says Shyla Lafaele, 32, who works for the housing education nonprofit.
"I feel empowered when I help someone because I've been where they are."
Lafaele has been through life's ringer. She was raised by her grandparents in Nānākuli starting when she was 4 because her mother was schizophrenic, her father abusive, and both were caught "running drugs." Later, her first husband abused her.
"In Polynesian cultures, you can't talk about that stuff – you're supposed to be strong and carry on," recalls Lafaele, who's Hawaiian and Samoan.
To escape, she left her home in 2014 and was homeless for a few days, but found help in a domestic violence shelter. She connected with a church and went back to school, got a job and her own little apartment. "Everything started to fall into place."
Through networking, she found HCA. "They helped me create a budget, I learned how to set goals for myself and how to save for unexpected emergencies – they helped gear me up for getting my own place after the transitional housing ended."
HCA also helped her through a matched savings program to pay for her rent, deposit and back child care when she moved into an affordable housing project in the Punahou area, and later with an emergency loan so she could move into permanent housing in a state-assistance duplex in Nu'uanu, says Lafaele. 
She now works as a community services specialist for HCA. "They've been with me since the beginning. They're like my second family."
Lafaele recently remarried and says her life is much more positive. "I'm still a client of HCA and learning new things in phases. The next move may be how to buy a house."
HCA was founded in 2000 in Wailuku by two Native Hawaiian women who wanted to increase housing possibilities for low and moderate income households, and especially for Native Hawaiians.
The nonprofit uses a unique curriculum based in Native Hawaiian culture it calls Kahua Waiwai (Foundation for Wealth), which includes housing and financial education, counseling and access to financial products such as grants, microloans and mortgage financing.
"We're the state's largest U.S. Department of Housing and Urban Development-approved housing counseling agency," says Jeff Gilbreath, 36, HCA executive director. "Our focus is a continuum in housing counseling. An individual or family could come into our office, and we could move them from homelessness to rental housing to homeownership."
Gilbreath estimates the nonprofit served 1,252 people statewide in its latest fiscal year. It has a staff of 12 full-time employees and 15 full- and part-time AmeriCorps Vista volunteers. There are five HCA offices across the state.
The agency is also one of 10 nonprofits that received $250,000 grants from Aloha United Way to help ALICE households – people who are Asset-Limited, Income-Constrained, Employed.
Each month, Nonprofit Corner profiles small and medium nonprofits that deserve more recognition.