Challenges Facing Nonprofits: Kinai 'Eha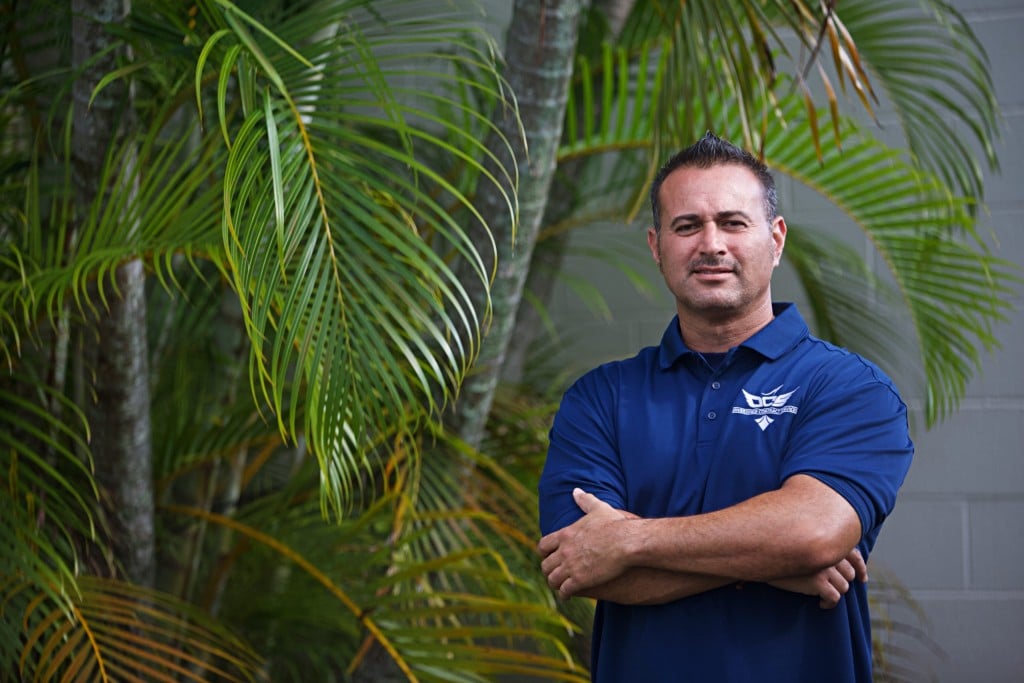 Interview with Josiah Akau, Chairman of the Board Of Directors, Kinai 'Eha
How has your organization been able to continue its core mission(s)?
Kinai 'Eha in Hawaiian means "To Extinguish Pain." Our work focuses on extinguishing the pain of our most vulnerable youth, ages 14-24. Serving this population, requires us to be agile and resourceful.
When COVID hit, our approach remained the same: provide safety, stability and care for them, day in and day out. These youth need and want consistency and continuity. We weren't going to allow a pandemic to disrupt that.
We are committed to extinguishing the pain of every youth that is in our program. We do this in several ways. We work on developing clarity and awareness regarding their individual purpose while teaching Hawaiian values in action – aloha (unconditional love), kuleana (responsibility), mālama (care), 'ohana (family), and ma ka hana ka 'ike (learn by doing).
They also extinguish their pain by developing critical life and employment skills to ensure they can care for themselves and their 'ohana. We use the construction trades to focus the student's energy and efforts as we learn more about their strengths and interests.
How are you pivoting to deal with COVID-19's effects on your donations, fundraising or other cash flow?
As a small nonprofit with a large mission, there is always more need than resources to address it. We are constantly pivoting as our students teach us daily about their ever-evolving needs and our funding streams need to follow suit. We depend on multiple grants to ensure we can provide our program and services.
However, the community need is so great because of the pandemic, government and community funding sources are being stretched and overly taxed. COVID-19 has presented a unique opportunity for us to elevate and share our youth's stories with the public who can now relate more than ever to housing, healthcare and food insecurity – a daily situation for the students we serve.
We've added a powerful video to our website that highlights just a few of the transformation stories of our youth. We've also included a donate button on our website in which the public can contribute their time, talent and money.
My hope is that this crisis is creating greater awareness, compassion and empathy for our most vulnerable youth. We all have a responsibility to care for every child. I'd like to challenge everyone reading this interview to visit www.kinaieha.org, watch the video and determine how best they can help.
Have you been able to find new ways to support communities in Hawai'i?
We extinguish the pain of others through service to the community. This work includes assisting with food banks in Waimānalo, organizing Waimānalo Wednesday – a one-stop shop at Waimānalo Beach Park for the houseless community to pick up food, clothing and social services information.
As a result of giving back, instead of taking, the youth develop significance and self-worth, they go from being zeros to heroes. We also host numerous education, health and safety trainings for the community which includes trauma first aid training, AED, CPR, first aid and OSHA certifications, as well as offering GED and HISET classes.
We also focus on leadership development and civic engagement. All of our youth participate in the Waimānalo and Kailua neighborhood board meetings and many have learned and participated in the legislative process. They evolve into empowered young people who transform from being part of society's problems to helping solve them.
What has been your organization's experience with any level of government during this crisis?
During the crisis we've engaged with the government in several ways. Due to the fiscal crisis the State was unable to provide grants-in-aid this year. We did, however, receive a PPP loan which was extremely helpful in ensuring continuity of our program.
Just prior to COVID we had established important collaborations with the state Workforce Development Council – Youth Services Committee and the Department of Health – Child & Adolescent Mental Health Division. These collaborations will provide critical mental health services and resources to our youth so we can continue to get them life and work ready.
Kinai 'Eha is also very involved in leading K-12 education reform for Hawai'i's children, specifically in disrupting the pathway to prison and promoting trauma informed and sensitive schools. During the 2019 legislative session, Kinai 'Eha introduced and championed SB388, which was enacted into law as Act 271. The legislation required the DOE to establish a task force to create a system for evaluating and assessing all children and those who are exhibiting emergent or persistent behaviors, academic challenges or chronic absenteeism and are in need of appropriate supports and interventions accessible within the continuum of a multitiered system of supports.
We have just culminated the first phase of ACT 271 which was to provide the legislature with recommendations on implementing a DOE complex pilot. The work of this task force and the participating pilot schools is significant and extremely critical to ensuring the health, safety and well-being of the children of Hawai'i.
How do you think your organization will be different at the end of this year?
"Extinguishing Pain" is our program's north star and it will always guide and keep us steadily moving forward in actualizing our mission in the lives of our students and the communities we serve. With that said, we are a learning and growing organization, so my expectation is that we will continue to evolve as we respond to the constantly changing environment our youth must navigate.
From a business model perspective, I will be moving the organization to incorporate a for-profit arm in order to underwrite the costs of our program and services. I will be expanding our core construction contracting work and with the assistance of a federal grant, we will also be training students in COVID prevention and remediation cleaning services. The addition of the for-profit entity makes sense financially but also compliments and amplifies the workforce readiness and development goals and activities we have for the youth in the program.