Business Experts Offer Good Advice to Wine the Experience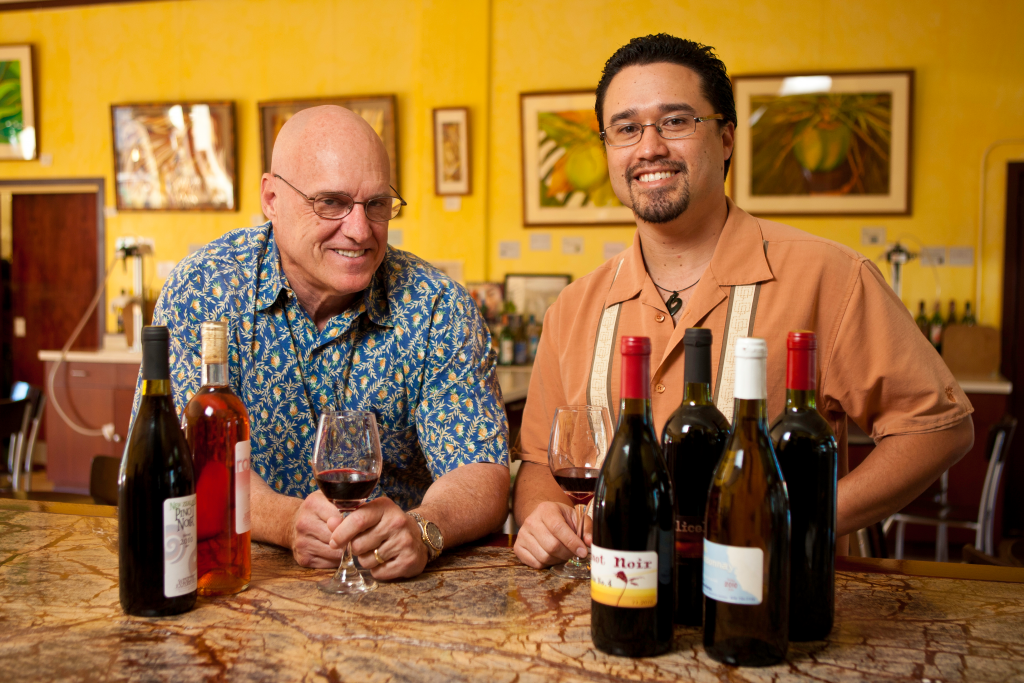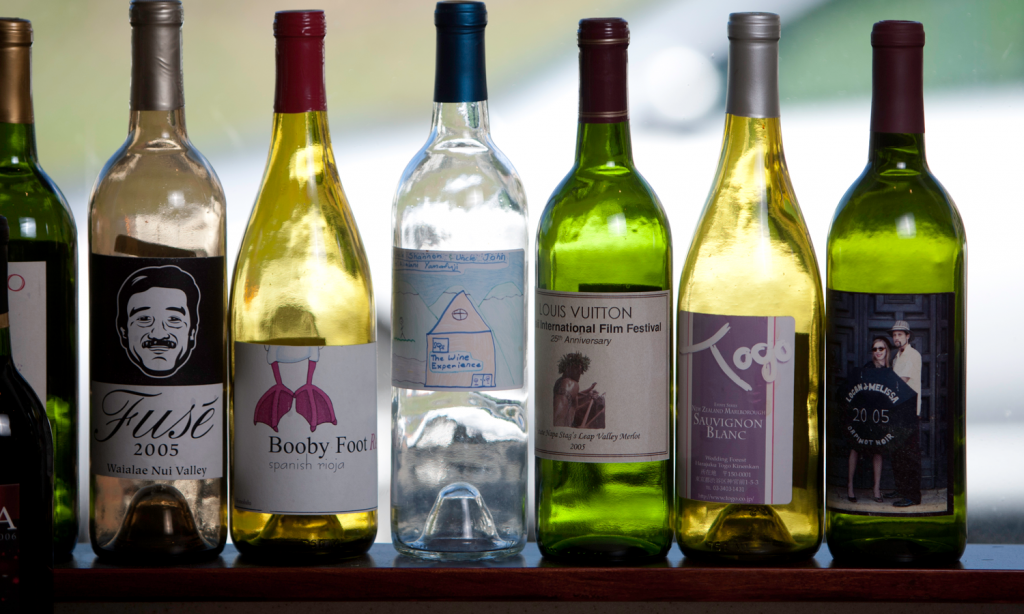 It's every entrepreneur's dream: free expert advice for your small business from some of the best specialists in the state on marketing, accounting, HR, cost-cutting and more. A surefire way to take your business to the next level, right?
That's what we thought in March 2010 when Hawaii Business selected John and Shannon Ball, the father and son owners of Wine, The Experience (WTX), as our first-ever SmallBiz Makeover winner. The reality was a lot more complicated: A plethora of good advice ran into the hard realities of limited time and money – something to which most small business owners can relate. Transformation can be difficult even if you have excellent guides and a detailed map.
This article highlights some of the helpful recommendations our makeover consultants gave WTX, and also includes valuable tips that would help any small business grow.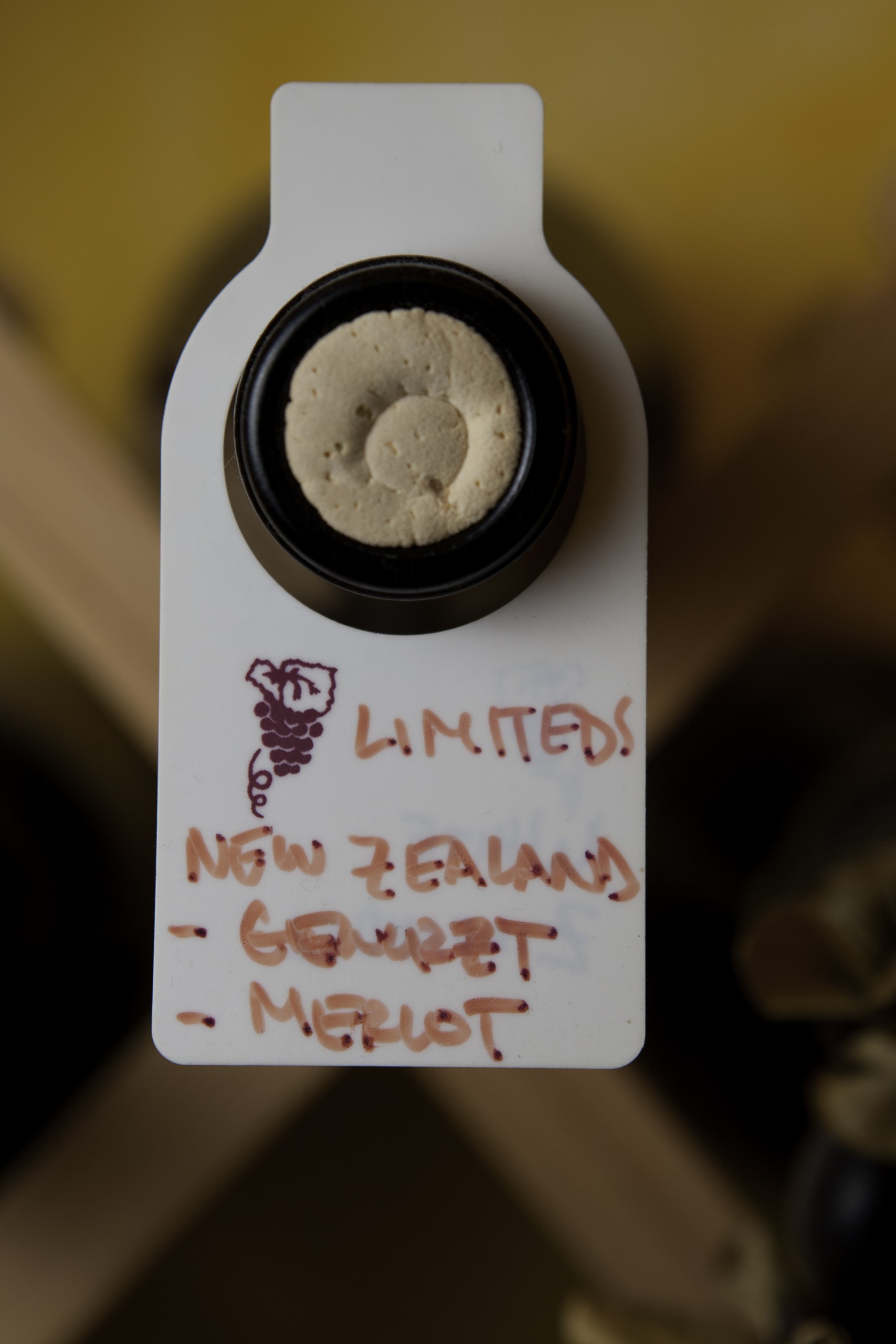 In his nomination, Shannon told Hawaii Business he fell in love with wine 15 years ago when he worked in a bistro in Boston while struggling to pay for college. He later landed a job as a protein chemist in Los Angeles, but yearned to come home to start a business that would allow him to share his passion for wine. Six years ago, Shannon and his father opened WTX – a small store in Kapahulu that manufactures wine and allows customers to select, bottle and label their own custom blends.
"We opened at the peak of the economy and barely survived the last few years (by drinking a lot of wine ourselves!)," Shannon wrote to us last year. "Today, I feel that we are within reach of our tipping point and need some help getting there."
After a flat 2009, John says, he hoped sales would increase 5 to 10 percent as the economy improved, so we enlisted these experts to help make it happen:
---
Marketing
Let's face it, when it comes to marketing, a lot of small-business owners are clueless or have their hands tied by limited time, expertise or money. Like many business owners, the Balls were good at delivering their product and providing a great wine experience, but had difficulty communicating that experience to attract potential customers. The Laird Christianson Advertising team suggested they go back to the basics – defining their core business, services and audience – to help clarify their message.
"It's very easy to turn people away with too much information," Wagner explains, "and that's often what business owners do. They want to cram in so much information and it just gets too busy and dilutes the message. Most times, the best thing to do is keep it simple."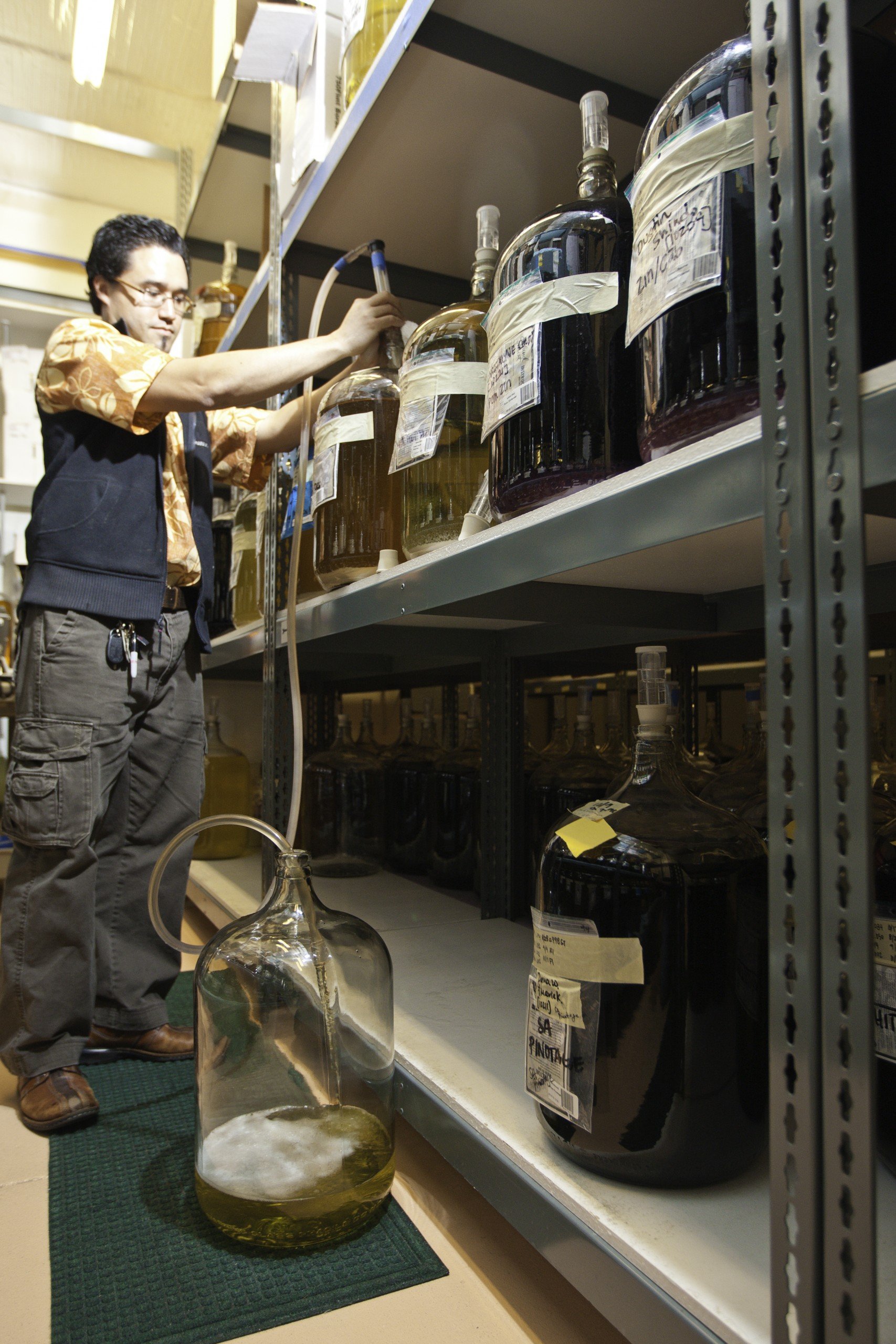 Li says how you deliver your message is just as important as what that message is. "The biggest problem I think small businesses have when it comes to marketing is inconsistency," she adds. "And that goes back to not having a strong strategy."
Rutherford emphasizes that a business can have many messages, depending on who they're targeting, and still have a consistent brand.
"All of your marketing, no matter if it's a flyer, newsletter, website, print advertising, radio or TV, needs to support a centralized theme or idea, which is who you are and what you bring to the table," she says. "When you're looking for immediate income because your rent is due and payroll is coming up, it's easy to lose sight of your ultimate goal, but everything you do should either support your brand or help grow your company, otherwise, don't bother doing it."
While marketing can be costly, Wagner says, there are things small businesses can do on a shoestring budget. For instance, Shannon sends out regular e-mails to customers about events and sales, maintains a website, and uses Facebook and Twitter to drive traffic to the store.
But social media is not for everyone, Wagner says. If you're not going to do it substantially, it's better not to do it at all.
"It's personality driven, so if you don't have the personality to be a social media maven, don't make that part of your marketing plan – or find someone who is and can do it for you," she says.
LCA also recommends that WTX use its e-mail list to survey customers on products that interest them and how to improve the wine experience. The store could also create buzz by leveraging social media and tweeting special giveaways for followers, or by hosting more wine tastings and partnering with other Kapahulu restaurants or tourism-related businesses on special offers.
Last year, WTX's reputation for providing high-quality products and service resulted in positive magazine and TV coverage.
To capitalize on that, the LCA team got Shannon started on creating a press kit with updated artwork that better represented his fun and cool personality.
Other marketing tips
• Businesses shouldn't always try to compete on price. If you can, sell the Hawaii brand and compete on quality and value, then you can demand a higher price.
• Figure out what your long-term marketing goal is and reverse engineer by identifying what steps you need to take to get there.
• Even mega-businesses like McDonald's are constantly rebranding themselves while maintaining their identity, so look for ways to reinvent yourself and create buzz.
---
Physical Space
Sofos said WTX's location in Kilohana Square on Kapahulu Avenue is decent and the rent is suitable for Ball's business concept. The space is used for retail, small events, wine production and storage.
To improve the interior, Sofos suggests repainting the walls with bolder, more modern colors, but since Shannon prefers earthy, softer tones, she says sage, deep orange, or blue will also make the store look more contemporary than its current pale yellow. She also suggests installing a neon sign on the back wall to attract business from drivers on Kapahulu Avenue and to give the wall an instant pop of color. Updating the store's artwork to match the new color scheme and contemporary feel will also improve the ambiance.
Sofos also recommends moving the retail portion of the store to the rear and moving the seating area up front so passersby can see customers inside drinking wine or bottling.
"You can't buy that kind of window dressing," she says.
"People love to see other people, so those customers inside will actually help sell your product."
Finally, Sofos says, it's important for all employees to wear uniforms.
"Standardized uniforms are a must no matter how small your business is because it gives the appearance of professionalism and cleanliness," she says. Even if it's a solid polo shirt with the company logo or a hat or apron, it gives the business a more polished feel, she says.
Other space tips
• Stand outside your store and study what customers see before they enter. Are the setup, lighting, ambience, décor and music inviting? If not, change them immediately.
• Retail is about new concepts and ideas. The average life cycle of a retail concept is five to seven years, so it's important to innovate, keep things fresh and re-create your concept, or consumers will get bored.
---
New-business development
Hawaii Business selected Lynette Jee, owner of The Pacific Place, as a consultant because she started as a small-scale tea manufacturer and landed large hotel and restaurant accounts – something crucial to WTX's growth – while maintaining a busy store at Ala Moana Center.
Jee's first piece of advice: Create a niche with your product that larger companies cannot duplicate. Start by researching your competition, she says, but don't undersell them just to win business. When pitching prospective accounts, it's OK to offer an opening special, but don't keep your prices too low, Jee says.
Since WTX already offers a private-label program, which allows clients to create custom wines with a personalized label, Jee says it will be easy and economical to extend the program to hotels and restaurants. But, she advises, WTX should have a contract for private-label programs that require buying a lot of special inventory, because hotels and restaurants have high turnover and the manager you're working with today could be gone tomorrow – and so could their business.
Another challenge Shannon faced was deciding whether his time was best spent handling day-to-day operations or out developing new business opportunities. Jee says since Shannon demonstrates the most passion and knowledge of the product, he is the best salesperson. But, for other companies, it might be wiser to hire an experienced salesperson to pound the pavement.
"Managers who are in high-end hotels and restaurants really value good service and attention," Jee says. "If Shannon can deliver that and a great product, there's an opportunity for him to be branded as an expert in local wine."
Other new-business development tips
• For businesses producing custom products, buyers will understand the need to commit with larger orders. If they don't, it might be better not to pursue these smaller deals.
• "Suppliers can help you manage cash flow until you are paid," Jee says. "For large orders that require larger purchases, try to arrange with suppliers for longer terms or payments in installments."
• Hotel managers usually plan their programs for the next fiscal year in May or June, so be sure to present your proposals before then. "Listen to what managers are trying to achieve as a whole for their properties, so you can create a proposal that fits their plans, not yours," Jee advises. Follow up and then follow up again with samples, a good menu, brochures or whatever it takes until a final decision is made.
• There are many roads to "yes." Hotels and large restaurants have numerous departments and managers. Approach the most logical manager first, which is often the food and beverage manager, but don't be afraid to call a different manager if you hit a dead end.
• Form strategic alliances with other small businesses that are noncompetitive but have complimentary products to develop new product lines and share resources, expertise and costs.
• If you can't afford a full-time salesperson or product demonstrator, find partners in the same boat and split the cost.
---
Human resources
At the start of this project, WTX had five part-time and two full-time employees, including Shannon, who handled everything from sales to production. As the year went on, several employees resigned for various reasons and Shannon did not replace them to cut costs. By December, he was down to half the original number of employees.
Similar to many small businesses, WTX did not have standardized procedures for new hires, so one of the first things Befitel of ProService suggested was to create an employee handbook to communicate workplace culture, expectations, benefits and employment-policy information, such as attendance guidelines, safety issues and sanctions for misconduct. Befitel says an employee handbook can also reduce company liability by clearly defining harassment and discrimination in the workplace. He also recommends WTX look into developing standardized forms such as job applications, offer and termination letters, and employee agreements.
Lack of understanding of current employment laws could lead to future headaches and even lawsuits, so it's important that employers follow federal and state guidelines to avoid compliance issues. Befitel says many professional employment organizations (PEO), such as the Society for Human Resources Management, offer management training and can assist employers with everything from improving risk management to addressing hiring and retention challenges.
By partnering with an HR administration firm that pools client employees, PEOs can offer the reduced rates larger companies typically receive from health insurance and workers' compensation providers. Befitel estimates ProService could save WTX 18 percent to 22 percent in premium costs for medical, drug, vision and dental coverage per employee.
Other HR tips
• Hiring professionals to handle HR needs could save time and money, ensure you comply with current employment laws and allow you to focus on your core business. It's worth it to collect proposals and see if partnering with a PEO is right for you.
• Find out what kinds of state and federal subsidies and tax exemptions are available to small businesses, and take advantage of them. (For example, last year, the state offered significant reimbursements to qualified Hawaii employers to subsidize healthcare costs.)
---
Accounting
To give the Balls a clearer financial picture, Hawaii Business askedProAccounting to review WTX's financials and suggest how to improve its accounting system and shave costs. First, Kawasaki advised the Balls to switch from cash accounting to the accrual method, which gives business owners the ability to track revenue and expenses in the proper time period and provides visibility of accounts payables and accounts receivables so they know exactly what their outstanding liabilities are. The accrual method is also beneficial when expenses are paid on credit.
Shannon says he was able to get a more accurate view of the company's financial standing when ProAccounting restated its financials from January through June 2010 using the accrual method. Kawasaki also used WTX's gross margin and operating expenses to determine its break-even point.
"Once businesses understand where that point is, then they can figure out how to grow their business further," Kawasaki says.
O'Connell suggests the Balls update their financial plan, create a forecast, and perform a revenue and expense analysis monthly. This information will help drive future management decisions and expose expense leakage.
"It's very important for small- and medium-size businesses to make adjustments on the fly, so if something isn't working, they need to know right away so they can adjust the course of their business," he adds.
The Balls agree that, if they could start over, they would have invested early on to hire a professional to analyze their financials.
"I think if we had done that, we would've been in a very different boat," John says.
Other accounting tips
• Create a budget and plan. "Businesses should have a plan before the beginning of the year and an updated forecast through the end of the year so they can measure the actuals against the forecast and see exactly where they are, which segments of the business are doing better, need improvement and where they can cut costs," Kawasaki says.
• Hiring a professional to manage your accounting and produce accurate data, projections and forecasts could mean the difference between success and failure. Rates vary for every client, but, generally speaking, ProAccounting can handle your small business's accounting needs for about $2,000 a month, which is typically less than what a full-time, in-house accountant would cost, O'Connell says.
---
Special events
Special events are about creating an experience – precisely what WTX prides itself on – which hopefully leads to an increase in sales and exposure. Hammond suggests a number of innovative events, one of them called, "Thirsty for an Experience." She advises Shannon to create a portable wine experience, which could be a simple tabletop façade display with a few great props.
"The concept of this vignette could perhaps be Shannon's own vision of a Hawaiian-style winery," Hammond says. "The ever-popular food-station-style events often have wine stations, but I haven't seen any that make a unique statement."
Hammond suggests that Shannon also participate in events that draw a wide range of potential customers, such as the Made in Hawaii Festival or the Bridal Expo. Since there are only a few wine manufacturers in the state, Hammond says, WTX could be branded as the industry leader, "but you need to get out there," she says.
By hosting potential clients – restaurant managers, caterers and event planners – at the store and allowing them to experience what WTX offers, the company could become top-of-mind for wine, Hammond says.
"Granted, this is a great deal of work, but these are high-volume, qualified targets that could pay off in the end when Shannon is the go-to guy for wine." Hammond also emphasizes partnering with different companies to increase exposure and access to new markets.
"Partners will want to do their share to support the success of the event by sending out information to their own clients and social networks – viral marketing that can help to maximize the reach of the relationship," Hammond says.
Other events tips
• Set measurable goals and devise tracking mechanisms to determine the success of each segment of your special-events marketing plan. "It's important to be able to justify the expense and effort of each activity, measure the return on investment and see if goals are met," Hammond says.
• Use samples of your best work – photos, brochures, artwork – to display as wall art in your office or store to spark customers' interests and creativity for their own event planning.
• Every venture should have a bounce-back incentive built into the program and distributed to customers. Every bag out the door should have a promotional flyer to lure customers back within a given time. The same idea should apply for special events. Seize every opportunity to get a special offer or incentive into prospective clients' hands.
---
Results
By the time the makeover roadmap was in place, it was the end of September and WTX was gearing up for the holidays. Sales had been modest all year, but WTX was hit hard financially by a few "really bad months" in the summer, which meant the Balls were strapped for cash and other resources to implement changes suggested by the makeover team.
Still, Shannon aggressively pursued several large hotel accounts using some of the strategies and tips provided by Jee. In the end, bigger wine distributors beat his pricing by as much as $1 per bottle, he says. He also followed up on corporate leads, sent out promotional flyers and reviewed his pricing and costs, as suggested by Kawasaki. Shannon also followed Hammond's advice and took his wine experience on the road by participating in several private functions and hosting more events at the store.
The Balls have also taken small steps to improve their store's appearance by incorporating new artwork and tidying up their retail section.
Unfortunately, it was too little, too late.
From the start, Gilbert, the lead consultant who was tasked with fitting the consultants' individual recommendations into a cohesive plan that would benefit WTX's short-term and long-term goals, noted, "This process will result in one of four things happening: WTX will take and implement all of these good ideas and their business will flourish; they'll bring in a partner or create a joint venture with an existing company to drive more sales; they'll sell the business; or close up shop."
In the end, the consultants' collective recommendations allowed the Balls to see what was required to take their business to the next level. It was a reality check that Shannon says was a bit overwhelming.
"I don't want to keep operating just flat," Shannon says. "I'm not trying to make this my 40-year hobby. I want to run a successful business and some of (the consultants') ideas helped illuminate what we needed to do to grow."
By late December, the Balls knew something big needed to happen for them to stay in business, so they approached several companies about forming a partnership or purchasing the business.
"We were significantly down from 2009 despite a busy holiday season," John says. "We were hoping 2010 was going to be a better year and we could finally break through, but with the economy down and sales down, unfortunately, it just didn't happen."
Gilbert, who has more than 20 years of business consulting experience and specializes in family businesses, says, "It's not easy to walk away, especially since most small-business owners are so closely tied to the business. It takes a lot of sophistication and maturity to realize when it's time to cut your losses before things get worse, and, in reality, a lot of business owners don't fit the bill. Sometimes, the best decision for the business is to close the business."
The biggest challenges, John says, were the lack of time and resources. "If we had $25,000 or $50,000 and one more year to implement the changes and we could watch the negative number deplete and turn into a positive, we might have had a different outcome," he says.
The consultants agreed that most of the obstacles the Balls encountered over the past six years are not unique. Gilbert says the most important lesson he's learned as an entrepreneur is that it's a lot easier to start a business than it is to keep it going, which is why business owners need to form long-term plans detailing how they're going to repay loans, make payroll, cover all of their other expenses – even when sales are down – and hopefully still grow the business.
"The best entrepreneurs are the ones who can learn from their mistakes," Gilbert says. "Owning a business isn't for everyone. In fact, it's not for most people, but sometimes it takes a couple of tries before you get it right."