Cashing In: Marcus Mariota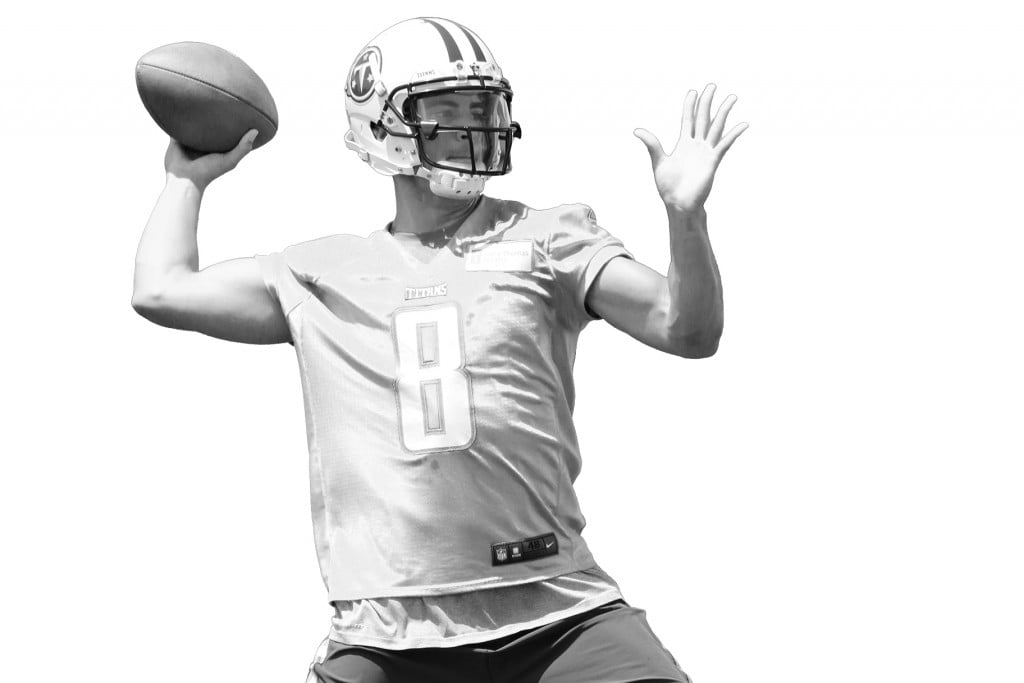 HAWAII'S MARCUS MARIOTA signed a four-year, $24,213,976 contract with the NFL's Tennessee Titans. The amount is fully guaranteed. The deal includes a $15,870,164 signing bonus. His average annual salary will be $6,053,494. In 2015, his base salary will be $435,000 with a $15,870,164 signing bonus.
The second overall pick in the 2015 NFL Draft, Mariota was the last of the first-round draft class to sign with his team. The Heisman Trophy-winning quarterback is expected to immediately compete for the starting job in Tennessee.
His humble personality, good looks and on-field heroics are a marketer's dream: Before the NFL draft started on April 30, he had already secured lucrative endorsement deals with Nike, Subway and Beats By Dre (terms of these deals were not disclosed). One day after the Tennessee Titans selected Mariota with the draft's second overall pick, he signed an endorsement deal with First Hawaiian Bank.
Mariota scored a $24.2 million deal with the Titans, including a signing bonus worth more than $15 million.

There's potential for even bigger paydays. SportsPro Media has ranked Mariota as the 39th most marketable athlete in the world, ahead of already established professional athletes such as Russell Westbrook of the NBA's Oklahoma City Thunder and Yasiel Puig of Major League Baseball's Los Angeles Dodgers. In addition, the Celebrity DBI – an independent index that qualifies and quantifies consumer perception of celebrities – lists Mariota in the top 3 percent of celebrities that people aspire to be like, alongside existing superstars such as Green Bay Packers quarterback Aaron Rodgers and actress Sandra Bullock.
NFLShop.com, the NFL's online store, announced that Mariota had the top -selling jersey in May, the first month his jersey became available. The Titans are taking advantage of the hype surrounding their high-profile rookie.
The day after selecting Mariota, the franchise put up 10 billboards in Nashville featuring Mariota's likeness, accompanied by slogans such as "Aloha, Y'all," "A Heisman in OUR House" and "This Duck Has Landed." Just four days after selecting Mariota, the team had sold more than a thousand Mariota jerseys.
One area Mariota won't help is with ticket sales. The Titans have already sold out every home game since Nissan Stadium opened in 1999.