Arts & Culture 2021
Hear from our panel of artists and creatives across the state – from Kauaʻi to Hawaiʻi Island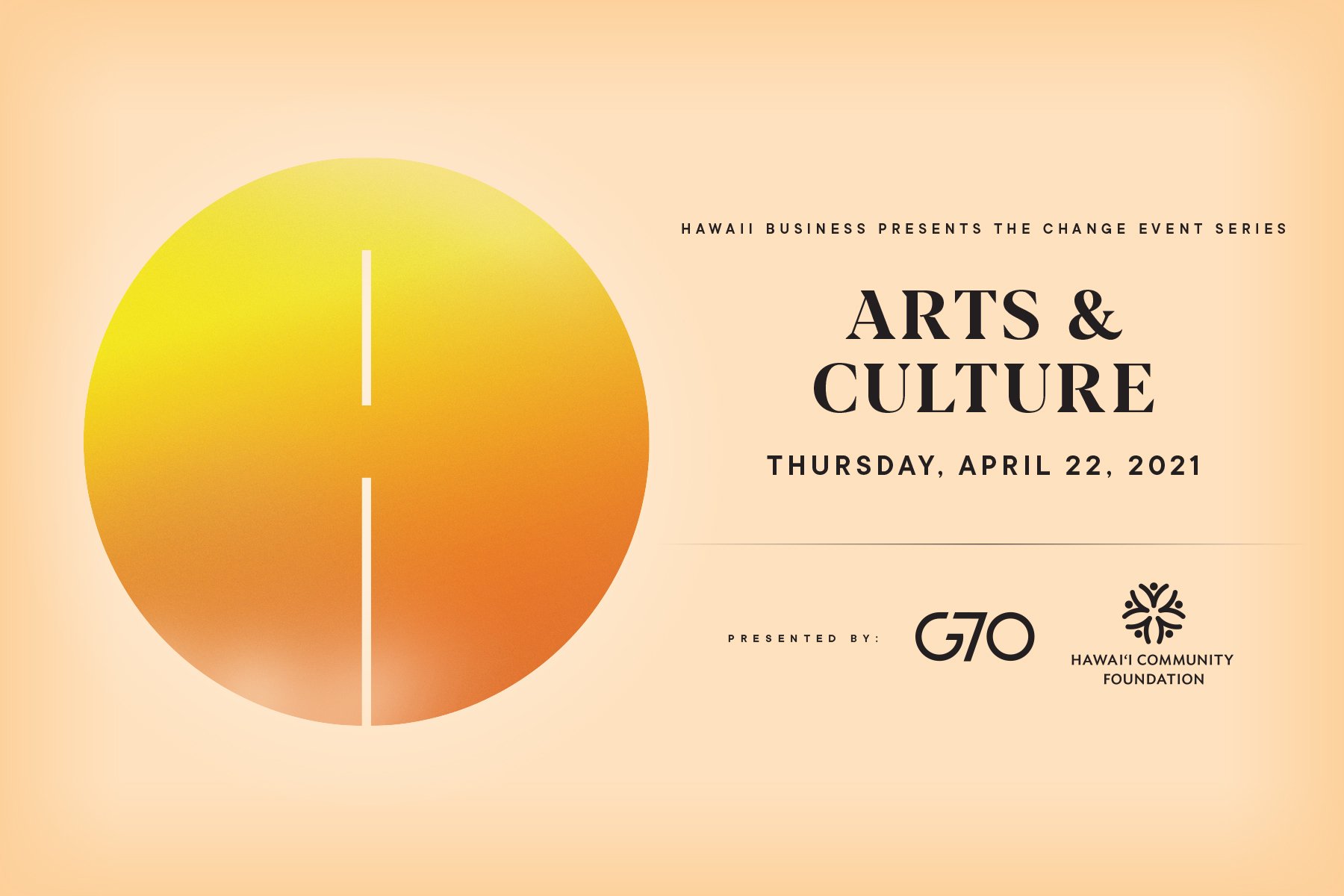 During this event, they discuss the following topics:
Ways that arts and culture can revitalize our communities and help our economy recover
Look at how artists and arts organizations have pivoted their business models to survive the pandemic
The impact of meaningful cultural and placed-based design
Why it's important to engage, support, and encourage local art and culture in Hawaiʻi
Watch the replay:
Panelists:
Kaili Chun, Sculptor & Installation Artist
A Native Hawaiian sculptor and installation artist Chun also is a lecturer at Kapi'olani Community College, serves on the Board of Trustees of HoMA (Honolulu Museum of Art) and since 2017 has been the Artist at G70.
Her works address ideas of containment and exposure, agency and restraint. Process and materials transform physical spaces into unique environments commenting on contemporary issues in her work. She often constructs narratives through symbols and objects that address the impact of historical events on the present day. Organic elements are sometimes included in her pieces, and the changes they undergo during the course of an exhibition metaphorically reference the nature of culture as an evolutionary process.
At G70 Chun has helped principals envision and conceptualize the design of G70 projects since she joined the group in 2017. Since then, Kaili has been instrumental in infusing G70 projects with meaningful cultural and place-based design elements that connect people and community with a site's cultural heritage.
Chun's diverse training includes receiving her AB (Bachelor of Arts) degree in Architecture from Princeton University, during which time she also studied with renown ceramicist Toshiko Takaezu; a Master of Fine Art degree from the University of Hawai'i at Mānoa; and an apprenticeship with master canoe builder and woodworker Wright Elemakule Bowman, Sr.
Dave Moss, Executive Director, Hawai'i Symphony Orchestra
Acclaimed and boldly creative arts leader Dave Moss is only the second executive director of the Hawai'i Symphony Orchestra.
Before coming to Hawai'i, Moss was the executive director of Haymarket Opera Company, one of Chicago's most dynamic arts organizations having garnered international acclaim for its performances during his tenure, even hailed as "finely played, carefully sung, loving detailed" by The New York Times. He holds degrees from the University of Chicago, The Juilliard School, and Oberlin Conservatory of Music. As well Moss was a violist who performed with notable artists like Yo-Yo Ma, Itzhak Perlman and Renée Fleming.
The executive director is also the cohost of a weekly online show called "Tuning Up with Iggy and Dave," where he and concertmaster Ignace Jang talk story over a bottle of wine, sometimes with a guest. The shows give a behind-the-scenes look at the orchestra and helps break down barriers.
He lives in Kaimuki with his wife Dr. Katherine Lynch Moss and their Australian Shepard Poodle Lena Blue.
Seth Womble, Muralist
Seth is an international mural painter, sculptor, designer, musician and teacher, creating a colorful life on Kaua'i. He is the inaugurating artist of NirMānāFest, a week dedicated to the collaboration of Kaua'i artists adorning local walls with murals in areas along Ewalu and Rice streets in Lihu'e. His goal is challenging people to get involved in helping to create large scale murals and public art projects that will tell stories, each being a unique visual representation for communities to be proud of.
Born in North Carolina, he lived in Florida, Costa Rica, California, Australia, and Thailand before landing in Hawai'i.
Beginning to travel the world as a teenager, he used artwork as barter for room and board. Costa Rica, Australia and Thailand have all played a significant role in his development as an artist and waterman. The oceans are his most constant source of inspiration and unify his travels and life experiences.
There are a few things that set his style of creativity apart from others -creative problem solving, the ability to make hard corners visually disappear and using available resources and recycled materials as often as possible. He has adopted an "anything but canvas" ideology, which makes his art truly unique and often unprintable.
Finding roots on Kauai has reaffirmed a passion to work on more collaborative and community-based public projects. Over the last few years, he has become very active in the Kaua'i community, teaching art and music as well as working on a few good murals.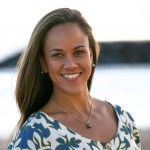 Amy Kalili, Partner & Co-Founder, Pilina First LLP, Principal, Weloaloha Inc, Producer, Writer, ʻŌiwi Television Network
Amy Kalili is a co-founder and partner with Pilina First, LLP a media and communications consulting firm that works with clients to bring a Hawaiian perspective to their messaging. Pilina First's managing partners – Amy Kalili and Nāʻālehu Anthony – have worked in various capacities in support of the Hawaiian community for over 35 years cumulatively and have just as many years working in media and communications.
In 2019, Pilina First was offered the opportunity to work on Hawaiʻi's largest locally-produced television broadcast event that would meld their passions for amplifying the voice and stories of Hawaiʻi and using media to do so, the annual Merrie Monarch Festival. While the 2020 event was cancelled mere weeks before the event due to the COVID-19 pandemic, Pilina First is actively working alongside leadership from the Merrie Monarch Festival and Hawaiʻi News Now to gear up for what may very well be the most unique Merrie Monarch festival ever, given the ongoing impacts of the pandemic.
Amy is a 1989 graduate of the Kamehameha Schools and received her BBA and BA in Hawaiian Studies from the University of Hawaiʻi at Hilo in 1997 and 2001 respectively and her MBA from the University of Hawaiʻi at Mānoa and her JD from the William S. Richardson School of Law in 2006. Amy is a fluent speaker of the Hawaiian language and is fortunate to have been part of the Hawaiian language movement since the mid-1990's.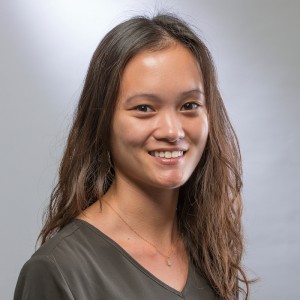 Moderator: Noelle Fujii-Oride,
Writer, Hawaii Business Magazine