Government & Civics 2021
August 19, 2021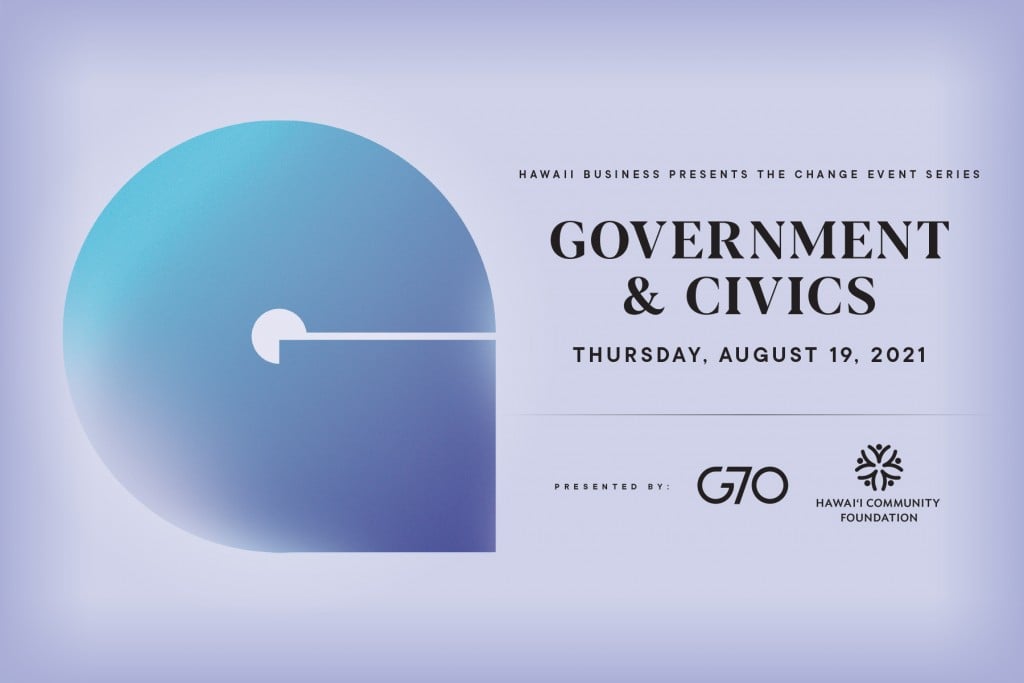 Hear from the mayors of Kaua'i, Honolulu, Maui and Hawai'i counties. During this discussion, they address the big issues impacting their jurisdictions, including:
How they are addressing homelessness and creating more affordable housing
Responses to climate change and rising sea levels
Ways to create a business-friendly environment that creates jobs and prosperity
Better management of tourism that considers the needs of residents and the environment
Fighting crime amid national calls for social justice and police reform
Reducing rural areas' dependence on cesspools
Watch the replay:
Panelists:
Mayor Rick Blangiardi
City & County of Honolulu
Rick Blangiardi has led a life of uncompromising service to Hawaii, his colleagues and especially his family. Decisively elected by the residents of Oahu, he is now leading the nearly one million people of the City and County of Honolulu, which ranks as the eleventh largest municipality in the country.
Blangiardi took office January 2, 2021 and immediately went to work hiring a dedicated leadership team of more than 40 highly accomplished and experienced professionals to address the short and long term challenges facing the City. The top priorities include the COVID-19 pandemic and its health and economic impacts, affordable housing and homelessness, public safety, rail, elder care, and modernizing services to bring the City's technology into the 21st century.
Blangiardi's first run for public office produced a definitive victory over a crowded field of candidates, promising a results driven leadership philosophy void of the politics of the past.
Prior to being elected Mayor Blangiardi led a distinguished and award winning career as a media executive that spanned more than four decades. He began his broadcast career at KGMB in 1977 and from there went on to become a nationally recognized leader, succeeding in senior executive positions in many of the nation's most competitive markets including Seattle,New York City, San Francisco and Los Angeles.
Blangiardi's last mainland position was President of Telemundo Holdings Inc. (the nation's second largest Hispanic television network). He was based in Los Angeles, and responsible for the operations and dramatic turnaround of Telemundo's 11 owned and operated stations throughout 10 major markets in the United States and Puerto Rico. A key highlight of Blangiardi's tenure, was leading the sale of Telemundo in 2001 to NBC for $2.7 billion,the largest deal in NBC's history at the time by a factor of four.
Returning to Honolulu, Blangiardi was Senior Vice President & GM of both KHON2 (FOX affiliate) and KGMB9 (CBS) from 2002 through the sale of KHON2 in 2006. From 2006 through 2009, he served as GM of KGMB; and in 2009 became the GM of the newly created Hawaii News Now –KGMB (CBS) and KHNL (NBC), the state's largest multi-media company.
Practicing what he preaches, he has an extensive resume of involvement with Hawaii's leading non-profit organizations, educational institutions, and youth development programs including chairman, past president and director positions for the 'Ahahui Koa Anuenue, Aloha Council Boy Scouts of America,American Red Cross;Hawaii Chapter, Central Pacific Bank, Chamber of Commerce of Hawaii, Hawaii Food Bank, Hawaii State Federal Credit Union, Pearl Harbor Aviation Museum, Public Schools of Hawaii Foundation, Na Koa; University of Hawaii Football Booster Club and the YMCA Honolulu.
Mayor Mitch Roth,
Hawaiʻi County
Mitch has dedicated the past 27 years of his career to the health and safety of Hawaiʻi Island's residents. Before being elected Mayor in 2020, Mitch served as the Prosecuting Attorney of Hawaiʻi County, a position he held since 2012. Under his leadership, the Office of the Prosecuting Attorney prosecuted several cold cases, implemented the first restorative justice program in a prosecutor's office nationally, created a sexual assault unit with attorneys experienced in such cases, and set up community outreach training. During his tenure, he hired counselors to bolster victim services, assist victims of property crimes, and help launch the Big Island Juvenile Intake and Assessment Center, whose work has contributed to reducing juvenile crime in the County by more than 50%.
Mitch has a bachelor's degree from the University of Hawaiʻi at Mānoa and a Juris Doctorate from Whittier Law School. He and his wife Noriko Yamada Roth reside in Hilo and have three adult children, all Waiākea High School graduates.
Mayor Michael P. Victorino,
Maui County
Michael P. Victorino was born and raised on Hawaiʻi island and spent his summers visiting his mother's family in Haliʻimaile. After graduating from high school, he studied business management at Hawaiʻi Community College and Hilo College. In 1973, Mayor Victorino moved to Maui where he met his wife, Joycelyn Nakahashi. They were married in 1976. They have two sons, Michael Jr. and Shane.
Mayor Victorino has risen to national leadership positions with the Knights of Columbus, serving as Supreme Warden, Hawaiʻi State Deputy, Membership Director, Secretary, Advocate, Grand Knight and Deputy Grand Knight Maui Council 8578. In 1998, Mayor Victorino entered public service as a Maui representative on the Hawaiʻi State Board of Education. In 2006, he was elected to the Maui County Council. He served five consecutive two-year terms on the Council's Wailuku, Waiheʻe, and Waikapu residency seat. In November 2018, voters elected him the eighth mayor of the County of Maui.
Mayor Derek Kawakami,
Kauaʻi County
Mayor Derek S. K. Kawakami is a third-generation Kaua'i resident who was born in Hilo, Hawai'i, on August 19, 1977. Mayor Kawakami is married to his wife, Monica; has two children; and is the son of the late Charles and Arlene Kawakami.
Mayor Kawakami graduated from Kaua'i High School in 1995, attended Kaua'i Community College, and graduated from Chaminade University in Honolulu in 2001 with a Bachelor's Degree in Business Administration. Mayor Kawakami is also a Credentialed Cooperative Director from the National Rural Electric Association in Arlington, Virginia.
Mayor Kawakami's government service began as a council member with Kaua'i County Council from 2008 to 2011, and also served on the Kaua'i County Council from 2016 to 2018. During his tenure as a Kaua'i County Council member, Mayor Kawakami chaired the Intergovernmental Relations Committee and vice chaired the Committee of the Whole.
Mayor Kawakami was a gubernatorial appointee to the Hawai'i State Legislature, representing District 14 from 2011 to 2015. As a State Representative, Mayor Kawakami served as the Assistant Majority Leader; chaired the Committee on Economic Development and Business; vice chaired the Committee on Energy and Environmental Protection; and vice chaired the Committee on Commerce and Consumer Protection.
Since 2004, Mayor Kawakami volunteered his time, service, and experience to community organizations that includes the Kaua'i Economic Development Board, Kaua'i Police Activities League, Līhu'e Business Association, serving as Second Vice Chair for Kaua'i Island Utility Cooperative, Committee Chair for Strategic Planning for Kaua'i Island Utility Cooperative, Chair for the Nominating Committee for Kaua'i Island Utility Cooperative, Kiwanis Club, and Catholic Charities Advisory Committee.
Mayor Kawakami experiences in the private sector ranges from his humble start as a paperboy and fast food employee, and was formerly an operations manager for Menehune Food Mart, Inc. and former president of three corporations.
On November 6, 2018, Mayor Kawakami was elected as mayor of the County of Kaua'i and Ni'ihau.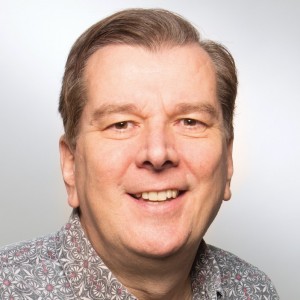 Moderator: Steve Petranik,
Editor, Hawaii Business Magazine
Click here to see the entire CHANGE Event Series