High School Student Athletes' Present and Future Disrupted by COVID-19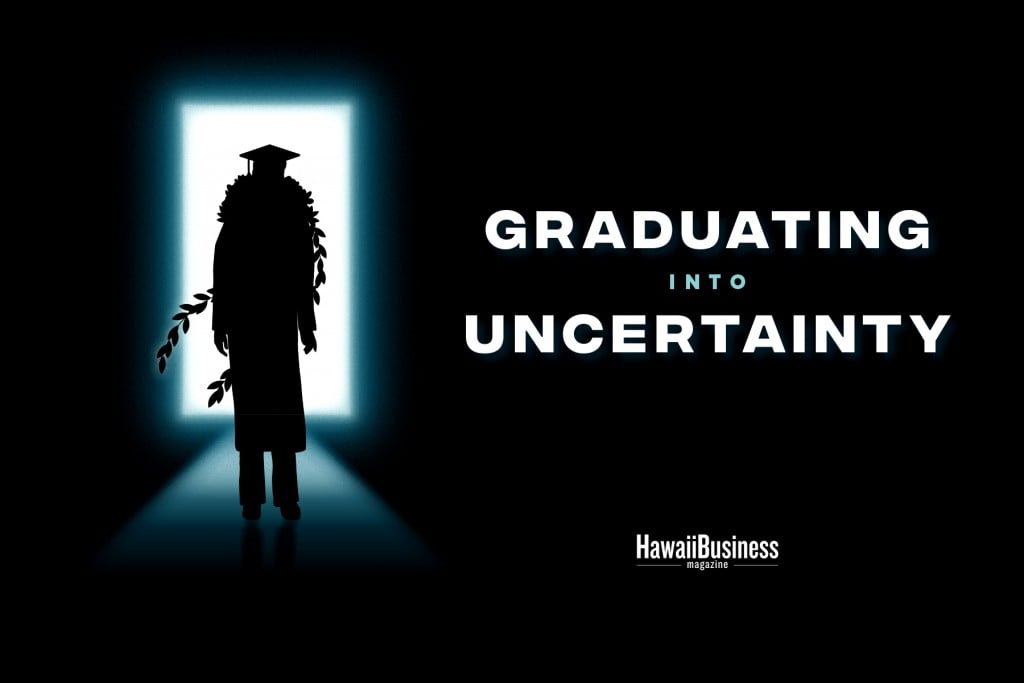 We stood in the door of our hotel room in Pleasant Prairie, Wisconsin, mouths agape, legs numb. Our coach had just told us that our swim meet had been canceled because of the coronavirus.
We were in Wisconsin in March for the 2020 Speedo Sectional Championship, a meet that attracted swimmers from across the nation and was difficult to qualify for. I had been so excited: As a senior, this was my last sectional meet and I felt more prepared than ever. I was confident I would qualify for an even bigger meet in August.
When we opened the hotel room door to the knock, we expected our coach to be wishing us good luck for our first races. That same afternoon, I was supposed to be swimming one of my best events, the 800-meter freestyle. Instead, my teammates and I were on a plane back to Hawai'i the next morning without racing in a single event.
It hurt badly. We felt this hurt with every other high school, collegiate and professional athlete who had put in the hours, the pain, the early mornings, the late nights, all seemingly for nothing.
But there was more bad news to come: prom and graduation were canceled and now I may have to take my first semester at Vanderbilt University online. Despite all those disappointments, I consider myself lucky. Some seniors will not be attending their dream school.
Katie Heim has been a wrestler for Kaiser High School for years. As a freshman, she placed first at the junior varsity Oahu Interscholastic Association East Championship, and as a sophomore, she placed sixth at the Hawaii High School Athletic Association Championship. An injury to her shoulder set her back in her junior year, but she's a fighter, and was back to wrestling as a senior, taking second in her weight class at the OIA East Championship.
Unfortunately, the coronavirus is not something she can fight. She dreamed of wrestling in college and was recruited to join Pacific University's wrestling team. She always looked so happy when I saw her wearing her Pac U wrestling sweatshirts. Wrestling truly made her happy.
However, with stocks plunging, Heim could no longer afford to attend the school in Oregon. "They could not give me a large enough scholarship to allow me to attend, ending my hopes of a college wrestling career," she says.
Heim now plans to attend UH Mānoa, but sadly it has no wrestling team. Coronavirus took away something that had been her passion for four years. Unfortunately, similar stories have happened to many other high school seniors – staying home for college is their best option.
Heim says the change in her college plans was difficult to accept, but now she is looking on the bright side. "I have moved on from wrestling. I am now focusing on what I want to get out of college and…I will have more time and money to travel, which is one of my biggest goals!"
Kaiser's administration, like schools around the state, have the difficult task of honoring its students. Teacher Paul Balazs, who has assisted with graduation planning, knows how challenging this time is for seniors.
"(They) aren't getting to graduate as expected, under the big lights, with thousands of friends and family cheering them on," he says. "Right now, more than ever, we need a lot more creativity and a lot more love."
While their future is uncertain, he is confident the seniors he has grown to know so well over the past four years will endure.
"Rise up. The world desperately awaits your next move," he says. "Make it one you believe in and one that must be taken. Times will be challenging, starting now. But perhaps for the first time in a very, very long time, the path is unknown. There is no map. The future is actually yours. Page 1. Begin."
---
Read other reports in this series written by college and high school students called "Graduating Into Uncertainty."