Harry Kim Talks About How Hawai'i County is Supporting Local Businesses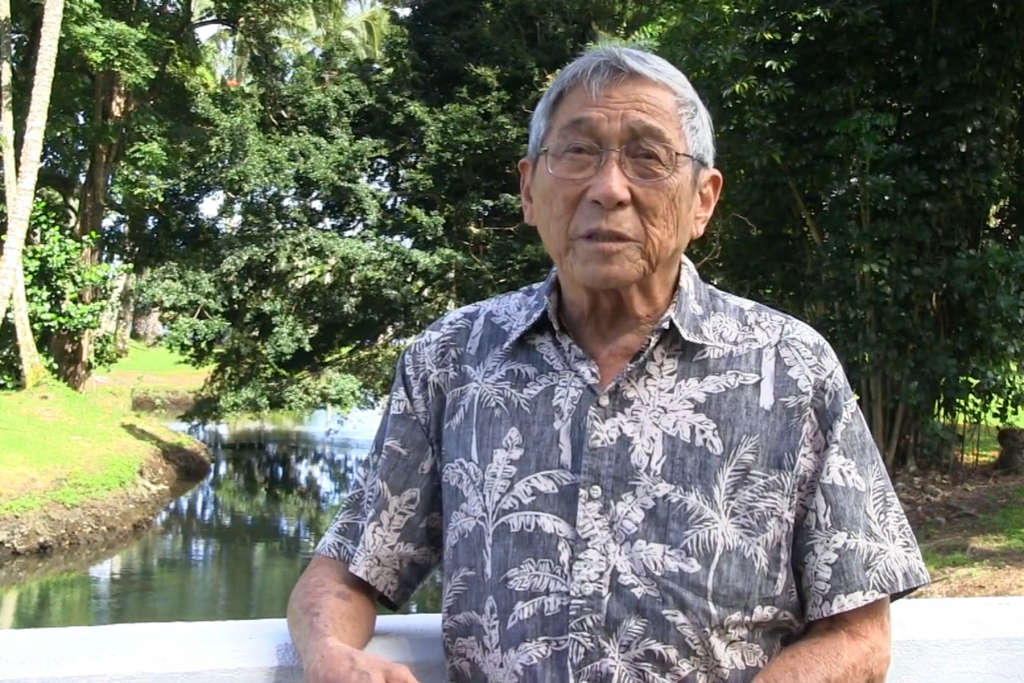 Hawaii Business Magazine has asked each of the county mayors how their government is supporting local businesses and how businesses are supporting the county. Hawai'i Island Mayor Harry Kim was the first to respond to our emailed questions. Here are his responses.
Q: What is your county government doing to support local businesses during this crisis?  
The County of Hawai'i is working with local businesses on multiple fronts. Members of the Prevention and Education team of the Mayor's Covid-19 Task Force have been meeting with staff from local grocery and big box stores to identify best practices for social distancing. Team members, with the assistance of the Hawai'i Fire Department Prevention and Education team, are inspecting businesses to ensure all social distancing requirements are enforced and encouraging adoption of best practices.​
At the same time, our Department of Public Works has hired additional staff to work on "Bug Bustahs" crews, which are providing enhanced sanitation to the facilities of essential businesses and ensuring public areas frequented by pedestrians are sanitized.

Small businesses are the economic heartbeat of Hawai'i Island and our Research and Development Department has created a website listing resources available to help small business apply for aid. Looking to the future, the department is also drafting an economic recovery plan for Hawai'i Island, which will be crucial to helping our local businesses.
Q: What support have you received from businesses in your county?
Hawai'i Island truly comes together in times of crisis and we've received tremendous support from our business community. Several agencies, especially in the nonprofit sector, have stepped up in efforts to help feed the community.
The Boys and Girls Club have been providing hundreds of meals for the community, and local businessmen Peter Kubota and Craig Takamine have been providing meals to all of the workers at the Hilo COVID-19 testing sites.
BMI Property Management provided 40 beds at the Holiday Inn Express in Kona to house the elderly homeless during this crisis. Rotary Club of West Hawaii is packing and delivering weekly lunch boxes to those in the hotel shelter accommodations. Hope Services Hawaii began moving kupuna into the Holiday Inn Express on April 9 to give dozens of houseless Hawaiʻi Island residents private rooms to shelter in place during the pandemic. Priority was given to those who are at high risk of suffering serious complications from COVID-19, including kūpuna and immunocompromised individuals.
HPM Building Supply has been tremendous in working with the county, creating fifty 8-by-10-foot tiny homes to serve as housing for high-risk homeless, including frail seniors and people with underlying conditions.
Staff at local banks are working extra hours to help process the paperwork of those applying for programs under the CARES Act, including SBA loans and the Paycheck Protection Program.
In addition, there has been tremendous support from the business community to help the Hawai'i Island's food bank, the Food Basket, and other programs. For instance, before the King Kamehameha Hotel in Kona closed, it donated its toiletries and food to local charities. With many of the resorts closed, chefs from the Four Seasons Hualalai and the new Mauna Lani Auberge are donating their time preparing meals for La'iopua 2020, a nonprofit that serves the residents of the Kaniohale Hawaiian Homeland.
One of Hilo's leading radio broadcasting companies, New West Broadcasting Corp, is building a comprehensive directory of businesses that are open on Hawai'i Island during the pandemic. There is no charge to be listed in the directory. Businesses can import their own information here.
Q: What further support do you hope to see from the business community?
The business community continues to work together. It will take this collaborative aloha spirit, combined with federal aid for the business community to rebuild our economy with a vision for a more resilient future. 
The County's COVID-19 Task Force continues to foster strong partnerships with local businesses, nonprofits, government agencies and community groups. These partnerships enable the county to quickly put programs into place, such as housing the elderly homeless at the Holiday Inn Express in Kona. I see these partnerships, and the efficiencies created as a result of them, lasting long after the crisis passes.