Created In Hawaii, Made For The World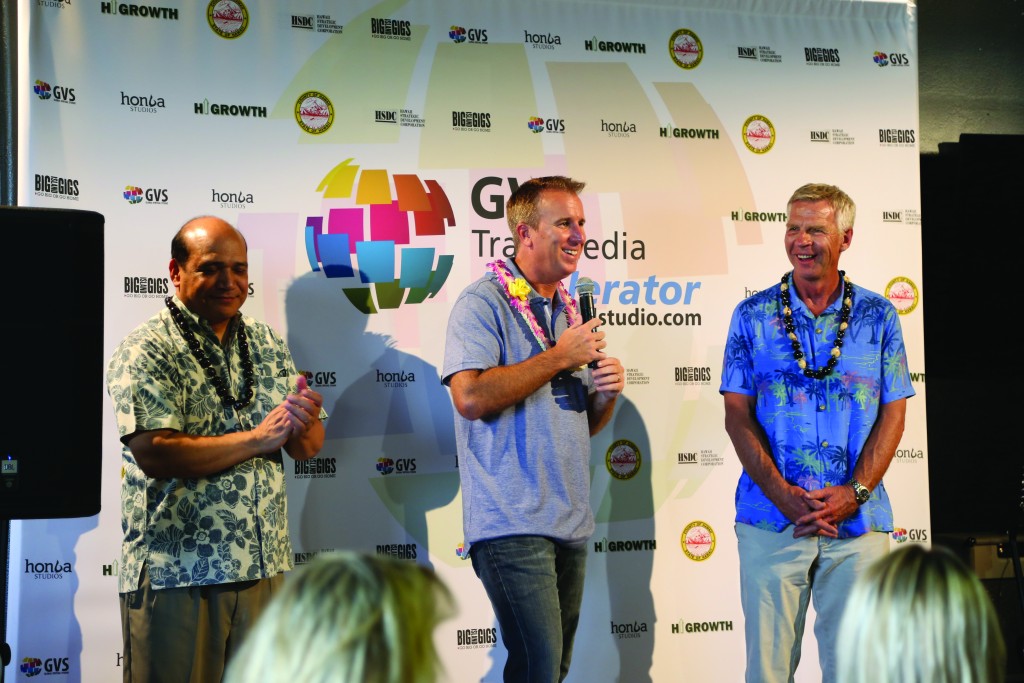 Hollywood has long loved Hawaii, flying A-list actors and crews to the Islands to produce an eclectic mix of TV shows and movies. But what about Hawaii's own filmmakers and their stories?
Global Virtual Studio had those local storytellers in mind when it launched its GVS Transmedia Accelerator this summer on Hawaii Island, with support from many public and private institutions, including a $50,000 grant by the U.S. Small Business Administration and $703,000 over three years from Hawaii County.
The accelerator aims to reshape creative industries statewide by providing advice and support from leading professionals so local storytellers can create films, TV shows, apps and other projects.
The accelerator's motto: "Created in Hawaii, Made for the World."
T. Ilihia Gionson, acting film commissioner for Hawaii County, explains that transmedia is a "fancy" word but not a daunting concept. "It is taking an idea and telling the story through multiple platforms," he says.
Gionson uses Mickey Mouse as an example: Disney tells Mickey's story through cartoons, comics, movies, merchandise, live performers and other platforms. One story, many ways to tell it.
GVS's accelerator gets a 10 percent equity stake in each of its startups in exchange for mentorship, support, connections to venture capital and $50,000 in startup money.
The idea for the accelerator came to director David Cunningham when he wanted to return to his hometown of Kailua-Kona and still be able to produce his creative works. Cunningham, who directed and produced the movies To End All Wars and Beyond Paradise, recognized the potential for creative talent grown within Hawaii's cultural diversity, and the value in keeping that talent in the Islands.
"If we think in a way that's out of the box and turn our isolation of location into a positive, we can bridge [the creative industries] between Asia and North America," he says.
The selection process was rigorous: Five companies were picked for the first cohort out of 101 applicants. Each company selected had already developed specific content ideas, identified at least three viable commercial revenue streams and secured the legal rights and permissions for their intellectual property.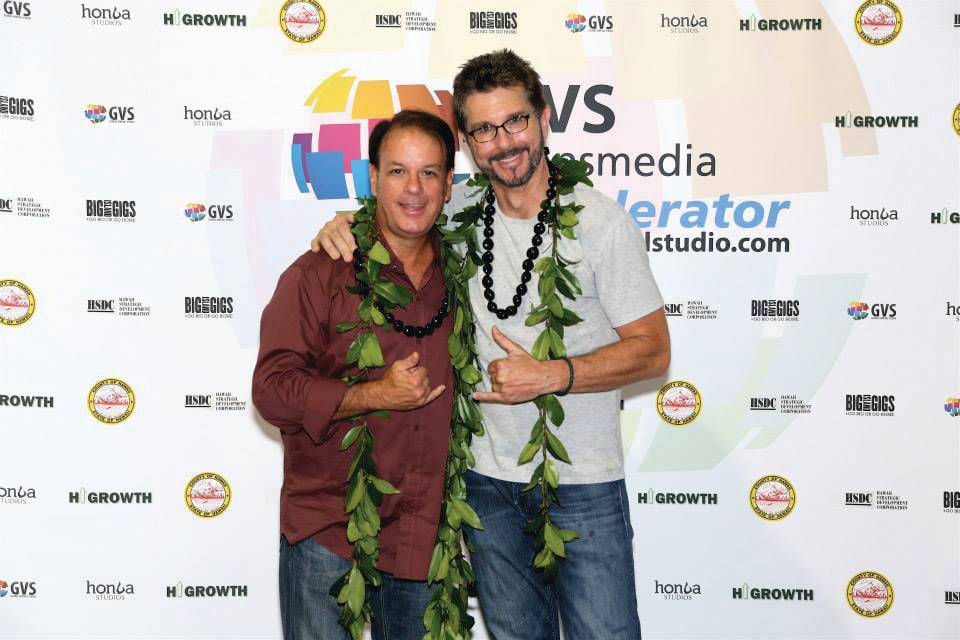 The 2014 cohort comprises:
• Kite Kids franchise: A proposed family feature film about a group of young kite boarders on Maui who must win the national kite-boarding competition in order to save the family business. The franchise's organizers also plan to release a kite-buggy-race game app and a comic book, and Kite Kids founder Joey Rocha says they have already gathered support from Maui's film and kite-boarding communities.
• Hawaii Islands of Fire: Filmmaker Michael Lienau, founder of Ring of Fire Films, aims to create a 3D IMAX movie that immerses audiences in the wonder of volcanoes and uses the storytelling tradition of the Hawaiian Islands. The company also plans to create an app.
• Hawaii Wildside: Marine biologist Dr. Andrew West, the Hawaii star of the Discovery Channel's reality show Hogs Gone Wild, is developing a reality TV series that celebrates Hawaii's diverse wildlife. The series will include webisodes and an app.
• Koolau: An action adventure film based on the true story of Koolau, a Hawaiian paniolo who contracted leprosy and led a resistance movement on Kauai in 1893 against being deported to the Molokai leprosy colony. A graphic novel and a collection of Hawaiian and country music will accompany the movie's release.
• Hawaii Virtual Vacation: Nalani Choy founded the company that plans to use an app, music and a reality TV series to bring the aloha spirit to the world.
Cunningham describes the accelerator's first six-month phase as "messy" and "a creative mosh pit" so the best ideas can be generated without formality. By the end of this year, the cohort will have created business models, learned from social-media experts how to develop their brands, and produced scripts and concept art.
In phase two, cohort members will have six months to send out business plans and gather follow-on funding for their projects with GVS' guidance.
"Hawaii is so rich with creative talents, it's just a matter of surrounding them with the resources they need to develop their ideas into a profitable business," Cunningham says. "One of the areas we will focus on is ensuring that each company pursues multiple revenue streams to increase their chances at success."
In phase three, the final phase, the cohort will "graduate" – taking what they've learned and the money they've raised to turn their projects into reality.
Hawaii County Mayor Billy Kenoi is a big fan. "The Transmedia Accelerator services the entire state but is housed on Hawaii Island because David, one of our own, and his supporters know that we can create local jobs and diversify our economy by helping people realize their dreams," he says.
The GVS team says its biggest challenge is building the infrastructure for a creative industry in Hawaii. The launch pad is the modest Honua Studios in Kailua-Kona, a collaborative workspace where creative professionals can rent space and create their projects, while networking with others.
"We just want to live and work and raise our families in a community we love. This is the beginning of building an infrastructure that will attract larger projects," says David Bruce, director of marketing for the accelerator.
---
A-list Mentors
Mentors for this year's cohort of the Transmedia Accelerator include:
Ralph Winter, producer of four X-Men movies, the 2001 version of Planet of the Apes and dozens of other movies.
Lance Priebe, creator of Club Penguin, a popular online virtual world for children.
Grant Curtis, producer of 2002-07 Spider-Man movie trilogy.
John Fusco, a screenwriter whose movie credits include Hildago and the upcoming Crouching Tiger Hidden Dragon II.
Cameo Wallace, executive producer of many TV shows, including Mythbusters and Outlaw Empires.
James Snook, who spent 20 years with Starbucks, including as VP for emerging platforms & innovation.