Creative Sourcing to Withstand Low Employment Rates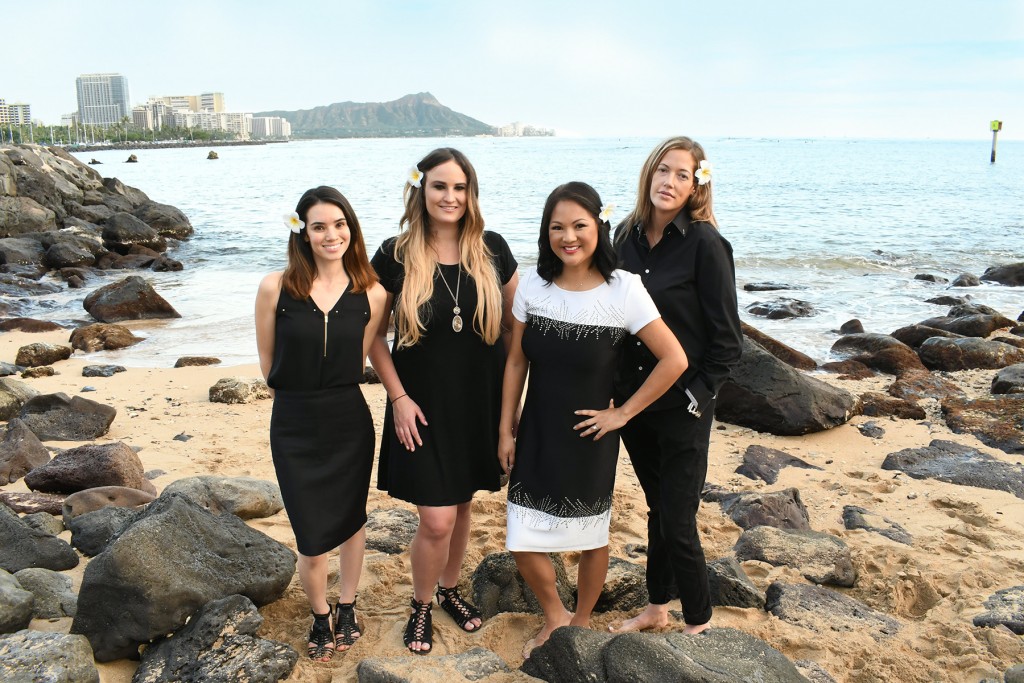 At a mere 2.8%, Hawaii remains the nation's leader

of the lowest unemployment rate as of March 2019, according to the Bureau of Labor Statistics.

The lack of a reliable candidate pool is motivating business owners to use staffing agencies more than ever, and leverage a dedicated team to handle sourcing efforts and identify qualified candidates with creative precision.

Digital marketing channels, such as social media, have been a popular tool for the candidate search dilemma local business owners face. In the recently held workshop entitled, SourceU Hawai'i, Shally Steckerl shared innovative Facebook "searching" tips and tricks to triumph against recruiting and sourcing hurdles, such as posting directly into demographic specific groups. While Facebook is a popular tool among recruiters, it must be one piece of the 7 touch point plan that can be supported by compelling, personalized yet automated calls, emails and texts to enhance response rates.

The implementation of innovative techniques such as Steckerl's teachings paired with expert guidance has led the management team at Staffing Solutions of Hawaii to a significant increase in the candidate pool. "Outside of work itself, we encounter spectacular people daily," says HR Manager Erin Cunningham. "This could be the man next to you at pau hana, or the waitress at your favorite restaurant. Always keep business cards on you. You never really know what a person's situation is until you take the time to ask."

---
Collaborative Force Addresses Workplace Issues
Nearly 800 Hawaii human resource management professionals have made the strategic business decision to join the state's pre-eminent HR organization, the Society for Human Resource Management Hawaii Chapter. SHRM Hawaii provides:
Access to training and webinars on labor and employment laws, recruiting and retaining great employees, succession planning, performance management, pay and benefits
Connections to hundreds of HR peers for networking, support and solutions for

workplace challenges
SHRM Hawaii also provides the opportunity for monumental impact with state policy-makers and the legislature in forming new workplace laws. Join the collaborative force that is SHRM Hawaii.
For more information, go to www.shrmhawaii.org or call (808) 447-1840.

---
HR360° Directory

Proudly serving Hawaii since 1993
Provides staffing and HR needs for top-quality executive placements, direct hire, temporary, temp-to-hire, payroll, and government contracts services
Specializing in professional support services in the areas of Administrative,Accounting, Customer Service, Healthcare, Management, IT, Legal, HR and many more
Certified WOSB, EDWOSB, and SBA 8(a) firm
1357 Kapiolani Blvd., Ste. 1410, Honolulu, HI 96814
(808) 949-3669 | staffingsolutionsofhawaii.com

Eliminate the distractions of being an employer and simplify with Hawaii's most experienced and trusted provider of outsourced payroll and HR. Learn why we're Hawaii's premier HR outsourcing company.
791-4900 | simplicityHR.com

Everything you need to run a more efficient business.
From hiring and payroll, to records and benefits, HR Symphony provides all the employee lifecycle tools you need in one integrated, cloud based HR ecosystem'". No other HR technology gives you more to build a better business.
Get a FREE demo!
791-4900 | HR-Symphony.com

For 25 years, ProService Hawaii has partnered with local businesses to make it easier to hire, retain and manage employees through our strategic HR solutions that take the pain out of paperwork and administration, and keep you focused on running your core business.
808-725-6888 | www.proservice.com

Society for Human Resource Management
Hawaii Chapter
Like SHRM National, the mission of SHRM Hawaii is two-fold – to Serve the Professional and Advance the Profession. We provide comprehensive information and tools to human resource professionals to enable them to make informed decisions. We sponsor forums (both in person and through our website) to facilitate the exchange of ideas and increase the knowledge of participants.