'da CHEFS box' presents Chris Kajioka of Miro Kaimuki
Chef Chris Kajioka of Miro Kaimuki is the newest addition to da CHEFS box `ohana.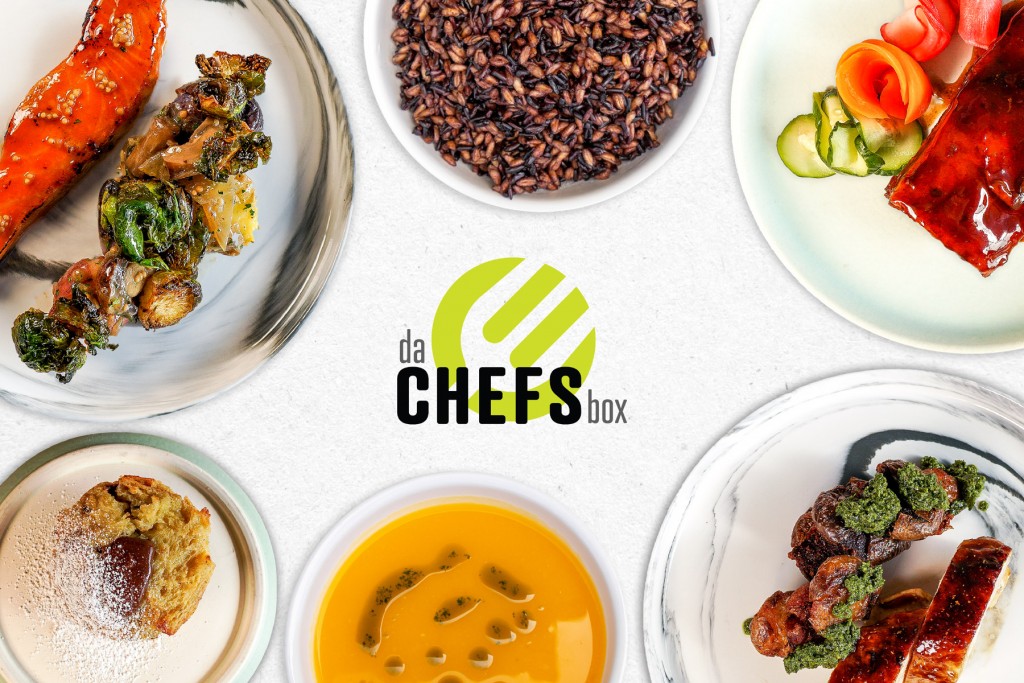 Chef Kajioka and his Miro Kaimuki team have crafted unique and delectable menus for you to enjoy in the comfort of your own home. Chef Kajioka is a James Beard Semifinalist and former Executive Chef at Vintage Cave in Honolulu. He is chef and co-owner of the acclaimed downtown restaurant Senia and has another collaboration in the works, Bar Maze, opening soon in Kakaʻako. Past featured chefs of da CHEFS box include Marc Freiberg, formerly of award-winning Mariposa Restaurant at Neiman Marcus, and Keith Kong of the amazing and delicious BASALT Waikiki.
"I'm excited to have Miro Kaimuki and my team be a part of
da CHEFS box
," said Kajioka. "Our boxes are filled with comfort food inspired by several styles of cuisine while being easy to prepare. I hope you enjoy your meals!"
Order your da CHEFS box now at www.chefzone.com. Not only are the Miro boxes available for all of January 2021, a reimagined menu from Tex 808 BBQ & Brews can be found. You can choose the always safe pick up at ChefZone Curbside (2905 Koapaka Street, the back side of Chefzone) or delivery by Elite to your doorstep. Either option is for Saturday from 9 – 11 am.
Other chefs are in the works so stay tuned! Follow @daCHEFSbox on Instagram and Facebook or join the email distribution list by visiting www.chefzone.com/dachefsbox.
da CHEFS box launched in 2020 to bring delicious chef-prepared meals directly to your home while supporting some of the best local chefs on Oahu. Each week brings gourmet menus at an affordable price inside a box filled with cooked main dishes, sides, and a dessert!
da CHEFS box is brought to you by ChefZone, the cash and carry division of Y. Hata & Co., Limited, to deliver ono meals to your table from a diverse lineup of local chefs. The program carefully selects local chefs to help curate, design, and prepare the weekly boxes.
---
Proudly submitted by Y. Hata & Co., Ltd.



ChefZone
2888 Ualena Street, Honolulu, HI 96819
www.chefzone.com | 808-852-6700
Y. Hata & Co., Ltd.
285 Sand Island Access Road, Honolulu, HI 96819
www.yhata.com | 808-447-4100
@yhataco: Facebook | Instagram
@chefzonehi: Facebook | Instagram
@dachefsbox: Facebook | Instagram