Did You Know: Hawaii Last in Registered Boat Ownership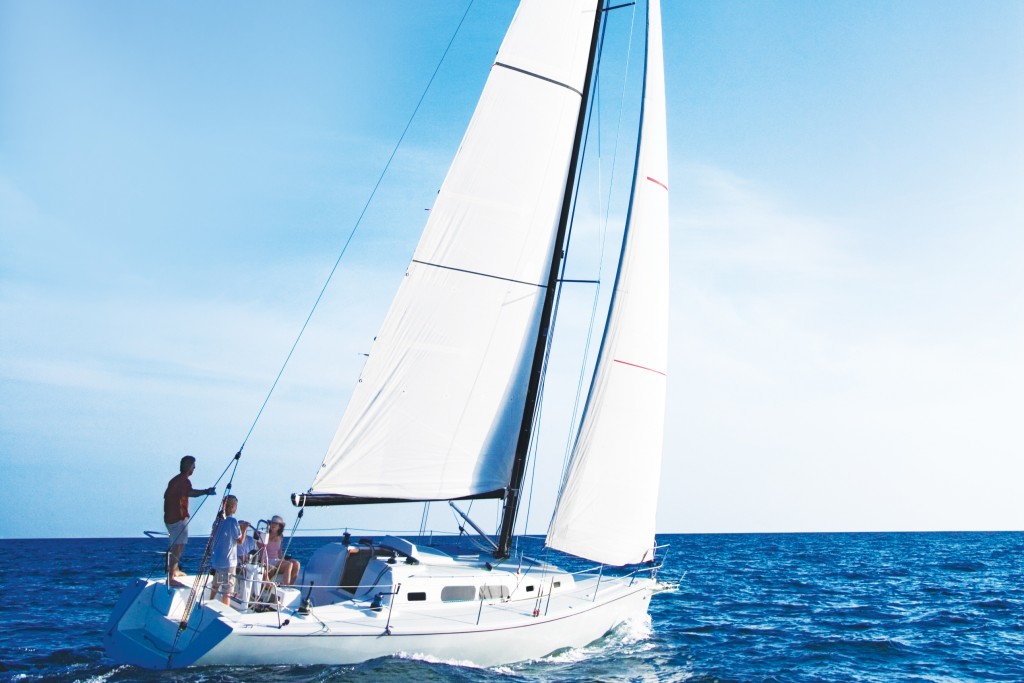 Hawaii, the only island state, has the fewest boat owners in the nation, both in absolute numbers and per capita.
Hawaii's 14,835 registered boats number little more than half the 28,249 boats registered in Wyoming, a landlocked state with the second-fewest boats, according to a 2011 ranking by the National Marine Manufacturers Association. On average, about one in every 93 people in Hawaii owns a registered watercraft, by far the smallest share of the 50 states. Florida has the most boats and Minnesota, nicknamed Land of 10,000 Lakes, has the most per capita.
The Islands' marine business represents just 0.19 percent of the total U.S. market, according to Boating Industry magazine. Total boating spending of about $22 million in Hawaii during 2011 even lagged behind Wyoming, which has less than half of Hawaii's population.
Joe Adams, owner of Windward Boats, a boat sales and repair company in Kailua, says an important reason for Hawaii's last-place ranking is the "lack of support for the industry and the infrastructure" by the state government. He says tax revenues generated by the boating industry do not flow back into supporting it.
Despite a few recent initiatives, he says, "There is so much neglect, so much to be done and no money" for local marinas. Hawaii has only 19 of them, some of which are little more than simple piers, according to Hawaii Business research.
The high price of land and storage space in Hawaii might be another reason few people own boats. "We get people all the time," Adams explains, "who tell us they would love to own a boat, but they have no place to keep it. These are the people who live in condos, townhomes, (houses with) small lots or in neighborhoods where there are restrictions on parking boats."
Counterintuitively, geography might be another explanation. Lakes in places like Wyoming and Minnesota are so cold that boating on the water can be more attractive than swimming in it, even in summer. In Hawaii, warm ocean water year-round invites swimming, surfing, stand-up paddleboarding and other activities that are more popular and cheaper than boating.