This Downtown Hub Is Launching Businesses and Careers
The Patsy T. Mink Center for Business & Leadership offers small business workshops, one-on-one counseling and leadership training.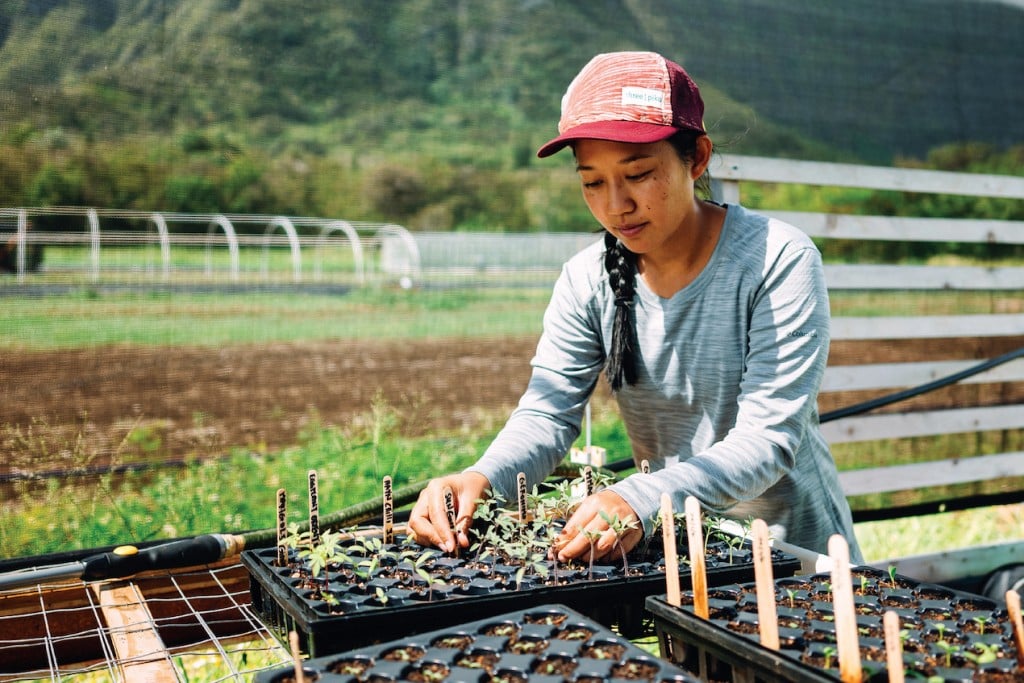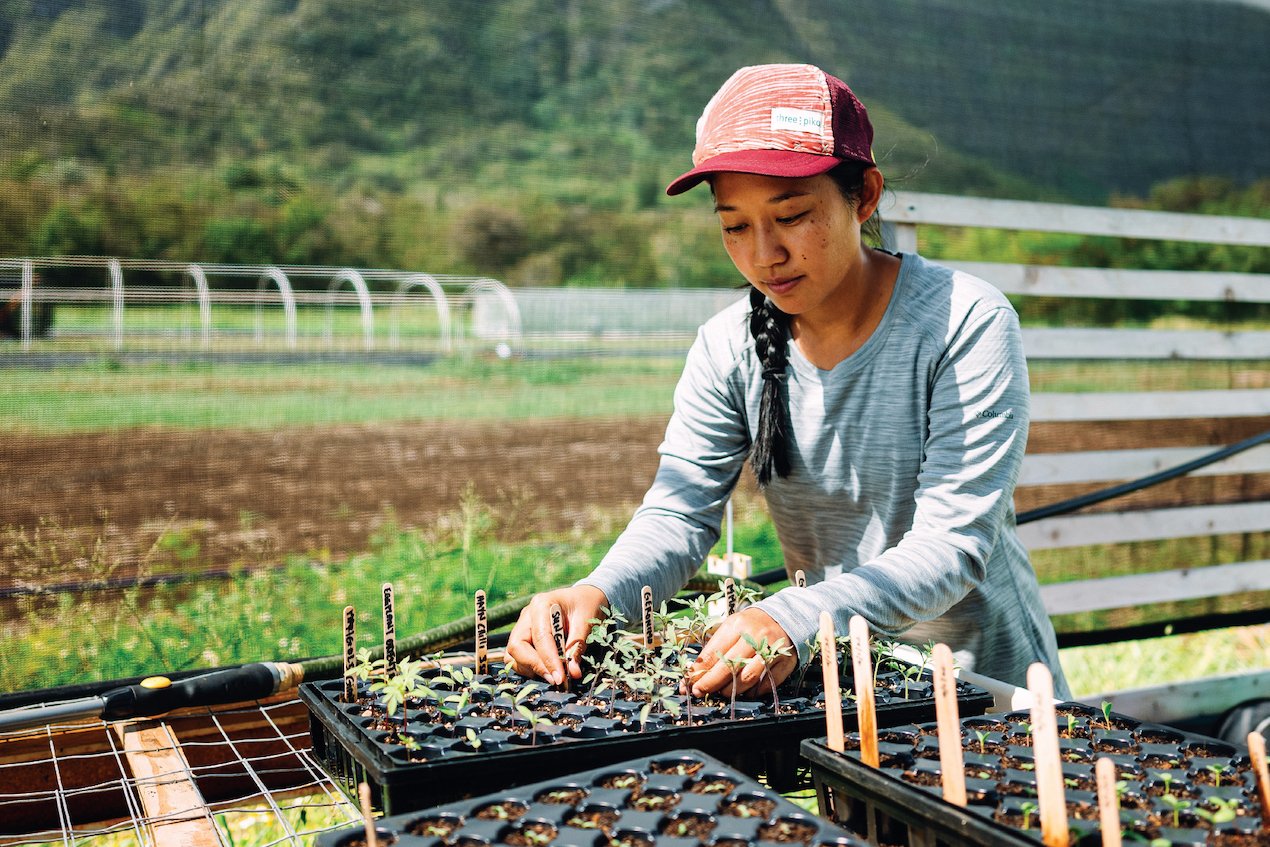 Rachel Fukumoto has made some radical career moves in the past few years, shifting from the corporate world to a food-based micro-business to the hard labor of setting up a farm.
At each juncture, she credits the Patsy T. Mink Center for Business & Leadership (MCBL) for helping her get out of difficult situations and find new opportunities.
Established in 2013 by the YWCA Laniākea in Downtown Honolulu and partly funded by the U.S. Small Business Administration, the center teaches people how to launch businesses and advance their careers.
In Fukumoto's case, everything changed in late 2020, at the height of the pandemic. Her job as a project manager with Hawai'i Energy had become stressful and untenable, so she decided to work for herself, turning a side project making fruit tarts into a small business.
During the transition, Fukumoto leaned on peers from the Patsy T. Mink Leadership Alliance program. For 10 months, starting in August 2019, the group of 20 women met twice a month to learn the finer points of leadership, share experiences and form bonds.
"I don't think I would have ever left my job and gone through the priorities and perspectives of my life if not for the Leadership Alliance," she says. "My cohort sisters have become some of my best friends in the world."
Fukumoto knew how to make a tasty mango tart, but drumming up business required a different skill set. So she enrolled in the MCBL's Launch My eCommerce program, a free 8-week, 16-session course.
"We learned how to create a Shopify website, how to do social media marketing, how to write about our products. We did food photography too," says Fukumoto. "It was such a huge game-changer for me in terms of doing presales and tracking customers and keeping engaged with people."
Her new business, The Pastry Farmer, put her in touch with local growers. And it spurred her to do what she really wanted all along: to start farming herself.
"I've always been passionate about environmental science – that's what I got my degree in – and contributing to food security in Hawai'i," says Fukumoto.
After training with UH's GoFarm Hawai'i program, she signed a three-year lease on a Waimānalo plot with water access. She's now feverishly working to set up Fukumoto Farms, which entails everything from building a nursery to setting up an irrigation system. Her goal is to be up and running by the end of the year, mostly selling vegetables to restaurants.
But two years without a steady income has been tough. So Fukumoto returned to MCBL for counseling on how to bridge the financial gap.
Brittany Montilliano, the center's senior program director, had become a confidante and sounding board. She advised Fukumoto to pick up part-time consulting work, which she's now doing for her old employer, Hawai'i Energy.
Business and Legal Counseling
Housed in the Mediterranean-style YWCA O'ahu building on Richards Street, the center is named for Hawai'i's trailblazing congresswoman and co-author of the federal Title IX legislation that banned gender-based discrimination in schools and universities.
It's one of 146 SBA-affiliated women's business centers in the U.S. and the only one in Hawai'i. MCBL receives an annual $150,000 matching grant from the SBA and depends on other grants and fundraising for the rest, says its director, Colleen McAluney.
About 85% of its clients are women and 70% are economically disadvantaged, says McAluney. But anyone trying to start or grow a small business is welcome to sign up for two free one-on-one business or legal consultations; small, incremental fees are charged for further consultations.
Among the initial topics covered, "We tell people how to register with the DCCA (Department of Commerce and Consumer Affairs), how to research a name they've chosen for their business, how to set up a tax ID number and file general excise taxes," says McAluney.
MCBL also advises people when they're not quite ready to set up shop. "You want to make sure that you aren't making really expensive mistakes," she says.
Access to Capital
One of the biggest challenges new businesses face, says McAluney, is getting the money they need to launch or expand.
"People think, I'm going to get a loan for $100,000 and I'm going to start this business, but it doesn't really work that way." Instead, she says, they often need a track record in business before lenders will consider them for a loan.
While MCBL doesn't distribute money directly, counselors advise people about getting early-stage funding from savings, credit cards, friends and family, crowdfunding or microloans.
They also share their contacts with commercial bankers and prepare clients for successfully getting loans in the future. "It's very important to establish a business-banker relationship before you go in for your first ask for funding," explains McAluney.
Small-Business Workshops
Beyond counseling, the center offers classes throughout the year, both in-person and online. Suma Metla says she's taken all of them.
A pediatric physical therapist, Metla moved to Hawai'i from Florida to do physical therapy and early intervention work. Parents were soon flocking to her, eager to have their children's motor skills assessed.
"We have so many babies who are having delays and need this intervention," says Metla. "I thought, if no one's doing it, shouldn't I fill that void and help families out?"
She recently started Three Little Ducks, based in Kailua, to offer infant massage, baby motor-skills classes and physical therapy services. But like Fukumoto, she needed help getting the business off the ground.
"The center helped me build my website. I've done business counseling with them. I've done legal counseling. I did their Horizons course … and last month I took a workshop with them about SEO. It's been such an amazing support system," says Metla.
Horizons is a two-part course that covers topics such as how to prepare a financial statement, process payments, schedule appointments, build a strong brand and market products or services.
Leadership Training
McAluney, who's been with MCBL for seven years and interacted with women of all ages and backgrounds, says a common thread among clients is lack of confidence.
"This is across the board for women small-business owners, corporate women or women in any leadership capacity – it almost always boils down to them wanting more confidence," says McAluney. The center's leadership programs are designed to address this.
The flagship program is the Leadership Alliance, consisting of mid-career women who are selected through an intensive interview process; the seventh cohort started in August. The women follow a guided curriculum, practicing each new skill at work and then assessing what worked or didn't.
But the group goes deeper as well. "It's about providing a safe space for them to be able to share their vulnerabilities and things that they are challenged by or afraid of," says McAluney. When they leave after 10 months, she hopes they've forged a lasting support network.
To supplement the Leadership Alliance, the center has added programs for emerging female leaders. The Wahine Rising series, for example, offers in-person and online leadership events and classes, as well as coffee hours and networking opportunities.
The center's leadership training extends all the way to middle school, "when girls become anxious about raising their hand or talking in front of class, and they really start to pull themselves back," says McAluney.
During spring break, MCBL ran a weeklong Girls' Summit for both public and private school students. Costs were covered by Leadership Alliance fundraisers, and many alumni of the center's programs volunteered to help. Fukumoto brought her farm tools and talked about challenges and successes, while Metla taught yoga and mindfulness each morning.
At the end of the week, the middle schoolers were surveyed about what they had gained from the experience. McAluney recalls one girl's simple response: "Now I know I'm enough."
---
Recommended: Challenges Facing Nonprofits: Patsy T. Mink Center for Business & Leadership, Open for Women in Business
---