Editor's Note: ALL the Top Local News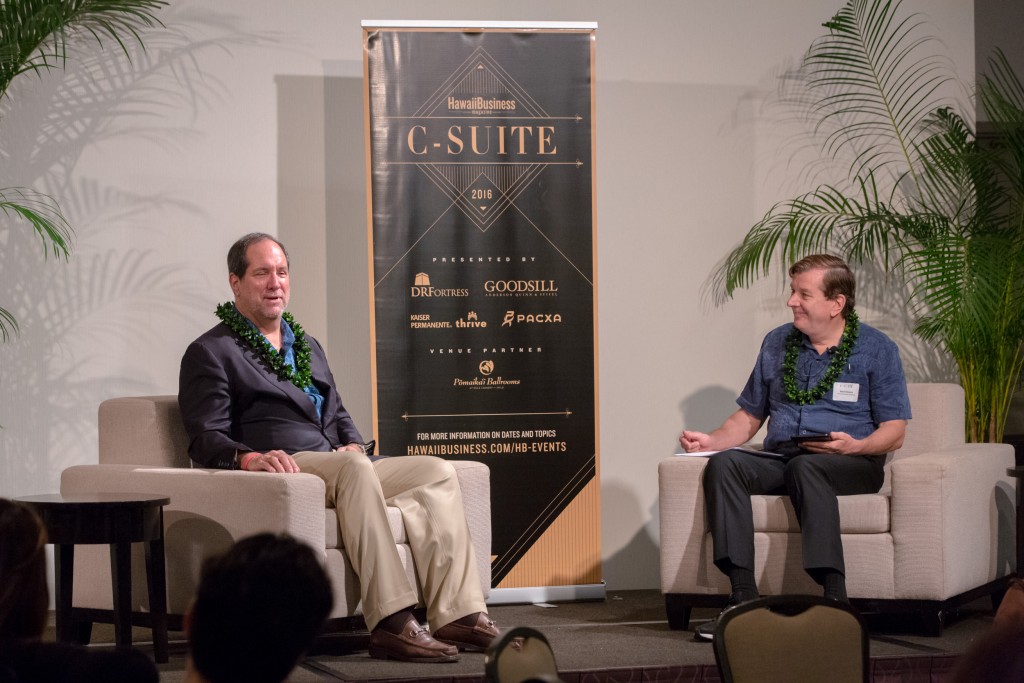 If you are a news junkie like me, you probably check multiple websites every day. In fact, I often read stories on 10 sites in one day, sometimes more.
But most sane people don't want to spend their time that way, so Hawaii Business has launched the state's most useful newsletter to keep you informed – in a fraction of the time. Each weekday morning, the "Hawaii's Top News" email gives you:
Summaries of the main statewide stories, compiled from all of the state's leading news media, not just one source.
Separate sections for each of the major Hawaiian Islands.
Links to each story, in case you want to learn more.
Best of all, it's free. You can sign up at hawaiibusiness.com/newsletter. Current subscribers to Hawaii Business newsletters will automatically get the new newsletter. You can unsubscribe at any time, but I think you will find it very useful, even if you can't read it every day.
My team and I will curate the stories in cooperation with veteran reporter Nancy Cook Lauer, founder of the award-winning website, www.allhawaiinews.com. There will be summaries and links to stories on all the major local issues: state and county politics, crime, the environment, housing, education, business, technology, extreme weather, you name it. The newsletter is perfect if all you want is a quick summary of the day's top stories, and it's also perfect if you want to learn more about any of those stories.
We know a lot of people don't want to rely on just one source of local news, but they don't have the time to hunt all over the internet. So every morning, we check more than a dozen local news sites, pick the most important stories and compile summaries of each one. And we provide links to the original reports.
Multiple news organizations sometimes cover the same event; in those cases, we give you a single summary, plus links to several of the reports.
If you're mainly interested in stories from your own island, we've got you covered. Each weekday, we'll lead with the top stories in the state, but you can jump straight to individual sections covering each of the main Hawaiian Islands: Kauai, Maui, Hawaii or Oahu. Occasionally, we'll also have stories from Molokai and Lanai.
It will be mobile friendly, so you can read it and link from it, whether you use your phone, laptop, desktop computer or tablet.
Most of the sites we link to do not have paywalls. However, the state's biggest news organization, the Honolulu Star-Advertiser, has a paywall that kicks in after you read a couple of free stories a month unless you have a digital subscription. The Star-Advertiser covers a lot of important stories that other media do not, so we can't leave it off the newsletter, but when other media cover the same story, we try to link to that nonpaywall story, too.
If you sign up at hawaiibusiness.com/newsletter, you'll find "Hawaii's Top News" in your email inbox every morning for free. If you like it, tell your friends and family about it. I think they will find it useful, too.