Energy Outlook 2018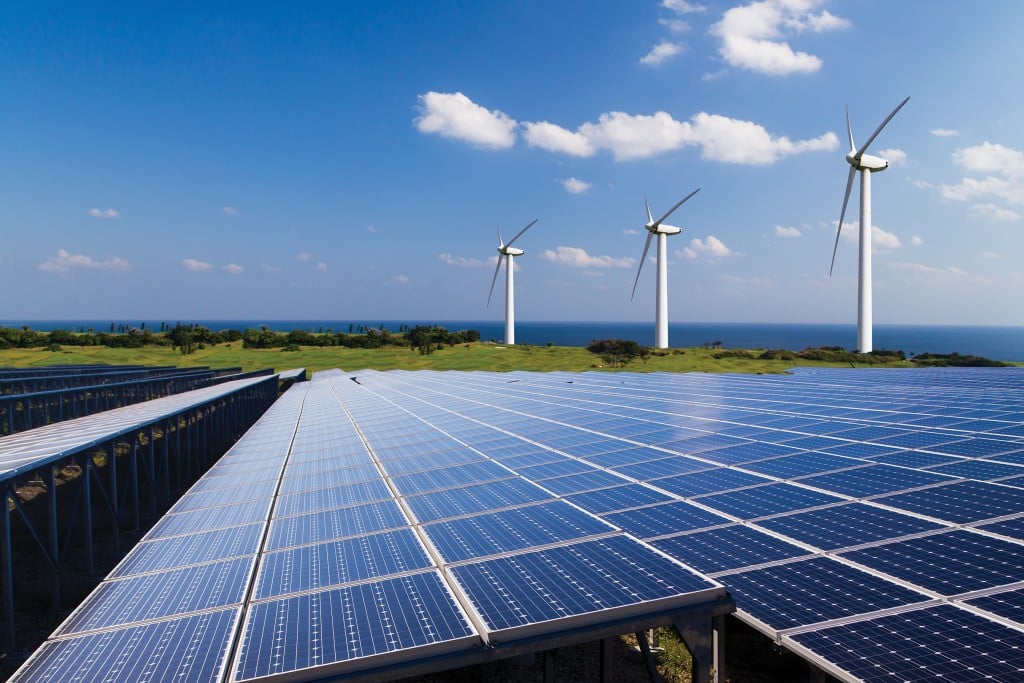 Clean Energy Status Update
Ten years after the launch of the Hawaii Clean Energy Initiative, we've made significant strides towards a clean energy economy by generating renewable fuels, increasing energy efficiency and decarbonizing the transportation sector.
Currently at about 27 percent, compared to 9.5 percent in 2009, of Hawaii's electricity is generated from renewable sources. Upcoming renewable projects put us on track to hit our target of 30 percent renewable energy by 2020, according to the 2017 Hawaii State Energy Resource Coordinator's Annual Report in December. In the past eight years, Hawaii's utilities have added more than 800 megawatts of renewable generation to their power grids from a variety of sources, including rooftop and utility-scale solar, wind, biomass and geothermal.
Efficiency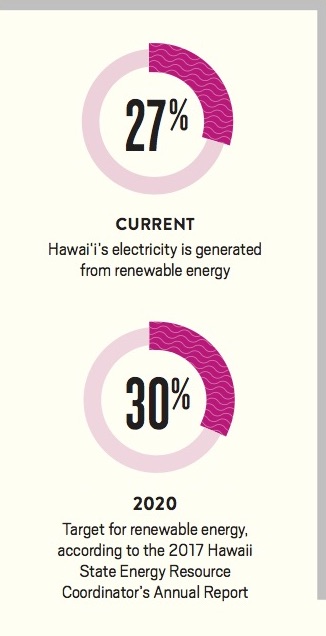 Energy efficiency, a key tenant of clean energy, is supported statewide through energy savings performance contracts, that allows government agencies to pay for energy efficiency upgrades with the savings on their utility bills. Hawaii led the nation in 2017 for the sixth consecutive year in the per capita value of these contracts. The Hawaii Green Business Program, a free state program, has benefitted over 100 businesses that go beyond environmental compliance and efficiency standards. The participating businesses' overall savings amounts to $5.7 million in energy costs.
"Energy efficiency is often overlooked in the 100% clean energy goal," says Brian Kealoha, executive director of Hawaii Energy. "However, the cheapest kilowatt hour is the one that you don't have to produce." The Hawaii Energy Program has saved customers 1.2 million MWh, the equivalent of building a 720 MW solar farm.
Just last year, the program delivered record savings, reducing 141 million kWh from our state's total consumption and reducing carbon emissions by over 1.7 million tons. This produced $440 million in lifetime savings that will stay in Hawaii and furnish our economy.