Energy Outlook 2018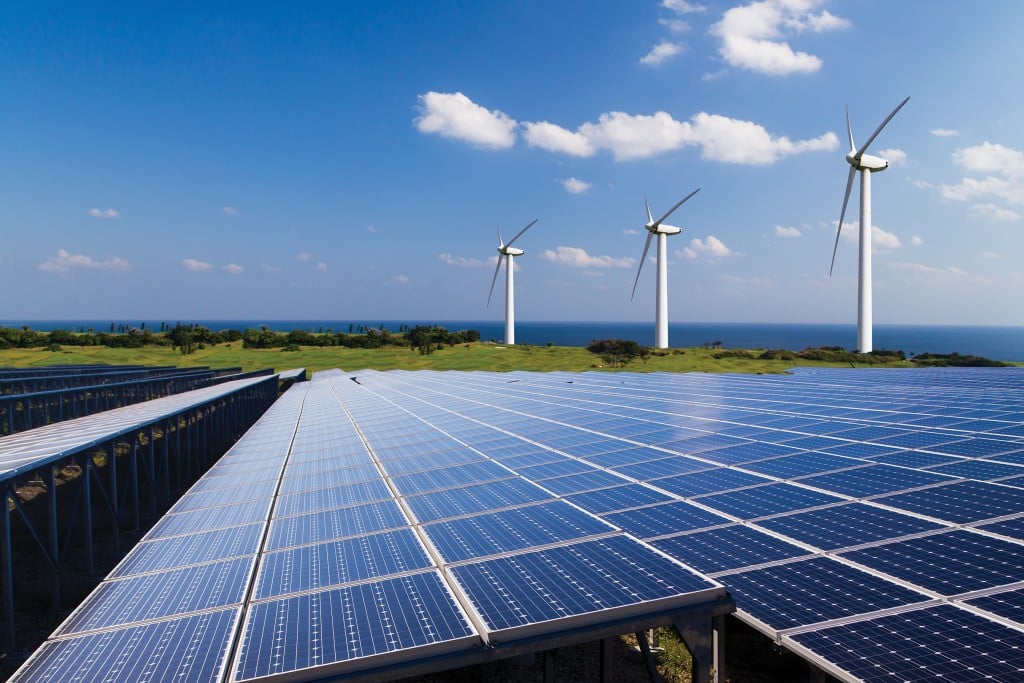 Solar
In spite of technical challenges posed by electrical grids and storage, the state has experienced immense growth in solar generation thanks to progressive energy policies and battery storage innovation. Solar is the leading energy resource in Hawaii, with the majority of solar generation provided by rooftop photovoltaic (PV) systems. In 2015, the Public Utilities Commission closed the Net Energy Metering (NEM) program to new applicants and replaced it with a customer grid-supply and customer self-supply program, involving home energy storage systems. The transition gained traction and in the last year, total private rooftop solar on HECO's grids grew from 586 megawatts to roughly 700 megawatts. Says HECO's Jim Alberts, Senior Vice President of Customer Service, "We are constantly seeking ways to achieve Hawaii's renewable goals faster and more economically than ever thought possible." In addition to rooftop solar, the utility will have four big solar facilities under construction in 2018, including a 20-megawatt project with the Navy at Pearl Harbor's West Loch.
"We are constantly seeking ways to achieve Hawaii's renewable goals faster and more economically than ever thought possible."

Jim Alberts,




HECO's Senior Vice President of Customer Service
The Waihonu Solar Farm, dedicated to the state by Hawaii Gas in 2016, puts out 6.5 megawatts of electricity, or enough to power 1,000 homes. This project represents an important milestone for Hawaii Gas as the utility moves beyond traditional fuels to energize businesses
and homes.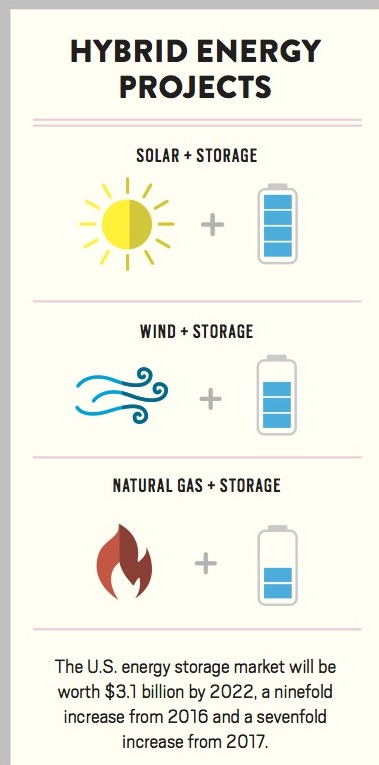 Solar-Plus-Storage
With HECO's new customer self-supply program in place, Hawaii's residential energy storage segment hit a new high in 2017. The nascent U.S. energy storage market will be worth $3.1 billion by 2022, a sevenfold increase from 2017, according to Greentech Media. Though the residential segment only contributed about 10 percent of national revenues this year, value is expected to grow to nearly 40 percent by 2022. The energy ownership model is an exciting trend, and local utilities and policymakers continue to recognize the value of storage.
Energy storage analyst Daniel Finn-Foley told Energy-Storage News that there is an increasing interest in hybrid projects, such as solar-plus storage, wind-plus-storage, natural gas-plus-storage etc. Over the next three years, the analyst said, the x-plus-storage space will "be a big factor." Hawaii, along with California, are leading the way in energy storage, thanks to supportive policies which enable the business case for solar self-consumption. Thankfully Tesla, and even local enterprises like Henk Roger's Blue Planet Energy, are pushing the residential storage industry forward with new battery technology, as the utilities and government cobble together a clean energy economy, plus storage.
---
A message from
Hawaii Ga
s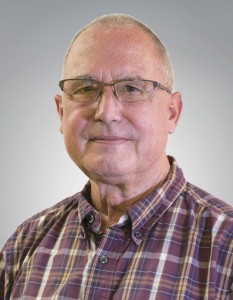 Hawaii Gas To Begin Making Renewable Natural Gas from Biogas in 2018
A previously untapped resource will be used to create renewable energy for Oahu residents starting in 2018. Hawaii Gas, the state's only regulated gas utility, received approval from the Hawaii Public Utilities Commission (PUC) in September 2017 to install equipment to capture and process biogas from the Honouliuli Wastewater Treatment Plant. Hawaii Gas was awarded the contract from the City and County of Honolulu in July of 2016 after a competitive bidding process.
"Incorporating renewable natural gas (RNG) as part of our fuel mix is a key priority," says Richard DeGarmo, P.E., Director – Renewable Energy & Capital Projects. "The Honouliuli Wastewater Treatment Plant produces about 800,000 therms of energy per year, which is currently not being utilized. Hawaii Gas will capture and process the biogas to produce RNG. This first-of-its-kind project in Hawaii will eliminate the need for nearly 15,000 barrels of oil and reduce greenhouse gases by the amount produced by 400 cars annually."
The RNG from Honouliuli will be blended with the synthetic natural gas in Hawaii Gas' 1,000-mile pipeline that runs from Kapolei to Hawaii Kai, increasing the amount of renewable energy that Hawaii Gas is able to provide to its utility customers. By selling the biogas to Hawaii Gas, the City and County of Honolulu will generate approximately
$1.6 million of revenue per year.
"It's a win-win partnership," says DeGarmo. "We look forward to pursuing similar projects that deliver renewable fuels to our customers."