First Hawaiian Bank and the Hawaii Foodbank Celebrate a 30-year Partnership
Leading the way in corporate giving, First Hawaiian Bank commemorates a 30 year partnership with The Hawaii Foodbank.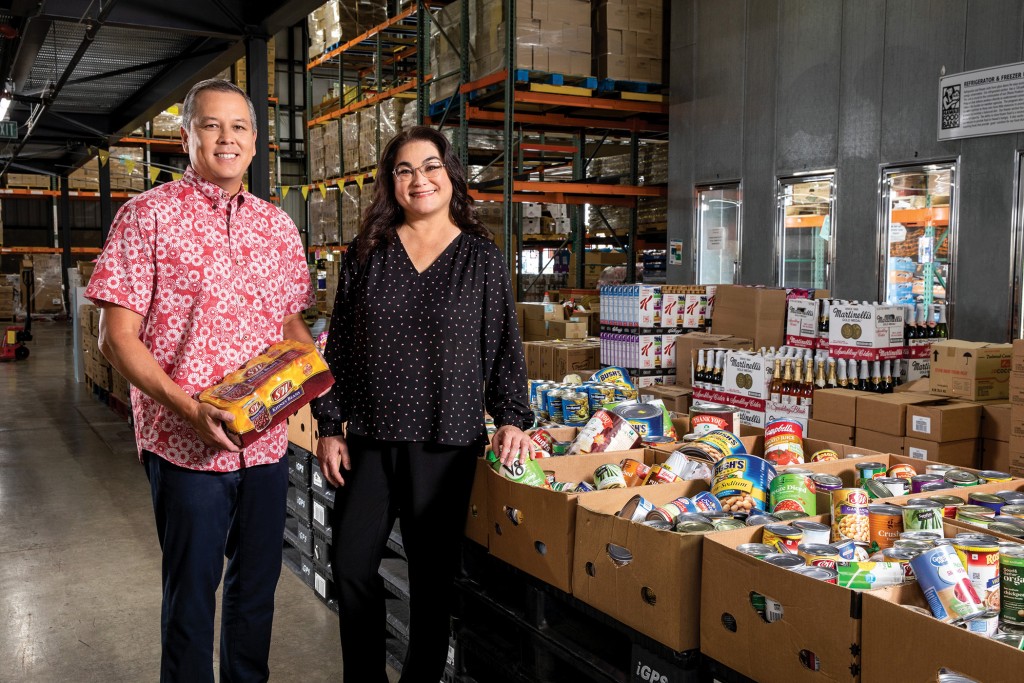 As the state's largest bank, First Hawaiian Bank (FHB) understands the importance of corporate responsibility and the integral role it plays in the communities that it serves. Giving back has always defined the bank's culture. Leading the way in corporate giving, FHB was one of four original sponsors to partner with Hawai'i Foodbank since the nonprofit's inception more than 30 years ago.
Over the years, FHB has provided support ranging from in-kind contributions to monetary donations through the First Hawaiian Bank Foundation and the bank's employee-led annual giving campaign, Kokua Mai. Amy Marvin, president and CEO of the Hawaii Foodbank, reflected on this longstanding partnership, sharing, "Through this expansive partnership First Hawaiian Bank is helping the Hawai'i Foodbank meet the needs of nearly a quarter of a million residents struggling with hunger – including hard-working parents, vulnerable kūpuna, and 1 in 4 keiki. We extend our gratitude and aloha to the bank and their employees for their tremendous support in providing safe food access for everyone who needs it."
At the Hawaii Business Leadership Conference on July 21, FHB and Hawai'i Foodbank will team up once again. Attendees who donate two cans of food or make a monetary donation at the FHB booth will receive a free professional headshot taken on site at the conference. FHB also is a major sponsor of Hawai'i Foodbank's upcoming August 27 Food Drive Day— the Foodbank's flagship fundraising event bringing together the community in the fight against hunger. For more information, visit Hawaiifoodbank.org.
For nearly 164 years, FHB has served as an example of corporate stewardship and is committed to bettering communities for years to come. Looking forward, FHB is proud to continue to support Hawai'i Foodbank's mission to ensure that no one in Hawaii goes hungry.