Green Hawaii 2019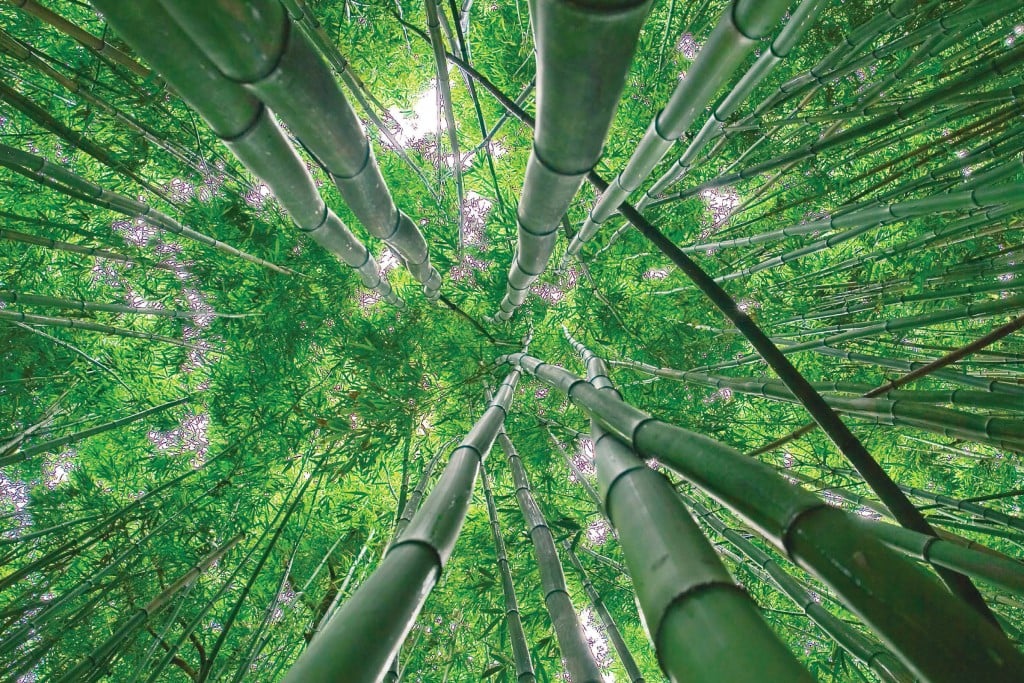 Energy
Sustainability: We're Up to the Challenge
BY STEPHANIE SILVERSTEIN
Hawaii's Aloha+ Challenge is led by partners from across public and private sectors , and serves as a localized framework for action to achieve global sustainability development goals across environmental, social and economic priorities.
The Aloha+ Challenge has received international recognition as a place-based model that can be implemented as part of the sustainable development goals set by the United Nations. The six sustainability goals of the Aloha+ Challenge build on Hawaii values and priorities to address clean energy, local food, natural resource management, waste reduction, smart sustainable communities and green workforce and education.
"Hawaii is at the cutting edge of sustainability,"

-Celeste Connors, executive director of Hawaii Green Growth.

"Hawaii is contributing positively toward this global solution and, at the same time, sharing with the world holistic and island-based values to resource management."
The Dashboard features state- and county-level data across environmental, social and economic priorities such as renewable energy, recycling, freshwater security, a ordable housing, invasive species, land-based education programs and economic diversity. In addition, the Dashboard provides a platform to track greenhouse gas mitigation tied to Hawaii's commitment to the Paris climate agreement.
Hawaii Green Growth is a network of diverse public and private partners working toward these sustainability goals. Progress on Hawaii's sustainability goals is being monitored and measured, and is available for all to see on the Aloha+ Challenge Dashboard.
The Hawaiian Electric Companies are making great progress toward the clean energy goal, and are focused on achieving 100 percent clean energy by 2045. In 2017 Hawaiian Electric achieved a consolidated 27 percent renewable energy portfolio standard. By island in 2017, Oahu reached 21 percent renewable energy, Maui reached 34 percent and Big Island reached 57 percent.
"These are achievements that all of us in Hawaii can be proud of," says Alan Oshima, Hawaiian Electric president and CEO. "We are fully committed to Hawaii's Aloha+ Challenge sustainability goals, and to reaching our state's goal of 100 percent renewable energy by 2045. Working together, we'll get there." Oshima is a member of the Sustainability Business Forum convened by Hawaii Green Growth, which brings together business executives for candid dialogue and concrete initiatives that advance triple bottom line values: social, environmental and economic.
Among its partnership priorities for the next three years, the Hawaii Green Growth network is working to engage individuals, communities and students on the Aloha+ Challenge through an open-data dashboard in an effort to empower and accelerate action.
Aloha+ Challenge Sustainability Goals
CLEAN ENERGY: 70 percent clean energy – 40 percent from renewables and 30 percent from effi ciency, with a view toward 100 percent clean energy by 2045
LOCAL FOOD: At least double local food production – 20-30 percent of food consumed will be grown locally
WASTE REDUCTION: Reduce the solid waste stream prior to disposal by 70 percent through source reduction, recycling, bioconversion and landfi ll diversion methods
NATURAL RESOURCE MANAGEMENT: Reverse the trend of natural resource loss mauka to makai by increasing freshwater security, watershed protection, community-based marine management, invasive species control and restoration of native species
SMART SUSTAINABLE COMMUNITIES: Increase livability and resilience in the built environment through planning and implementation at the state and county levels
GREEN WORKFORCE AND EDUCATION: Increase local green jobs and education to implement these targets
Leading The Way
BY LENNIE OMALZA
Renewable Energy is energy that does not deplete when it's used; instead, it's naturally replenished. Renewable energy can come from sunlight, wind, rain, tides, waves or geothermal heat. Unlike renewable energy, once fossil fuels are used, they cannot be replaced. If we switch to renewable energy sources, we'll never run out of electricity!
The Aloha State has the most aggressive clean energy goal in the country: 100 percent renewable energy by 2045. Currently, Hawaii is using 27 percent renewable energy, which puts us on track to reach our goal. "We are well on our way to 100 percent renewable energy — even before 2045," says Dawn Lippert, chair of the Hawaii Clean Energy Initiative advisory board and founder of Elemental Excelerator. "How we get there and how fast depends on our ability to work together as a community — if we collaborate, we can power our islands locally, without importing fossil fuels."
Hawaiian Electric is constantly working on ways to gather renewable energy from various sources, including:
The Sun
Abundant sunshine makes Hawaii a national leader in solar power. By 2017, Hawaiian Electric recorded 695 megawatts of cumulative installed solar. The solar added last year produce power equivalent to that used by about 32,000 homes. The solar total includes 82,000 private rooftop solar systems connected or approved.
The Wind
Harnessing the wind is another clean, sustainable way to generate electricity. The motion of the wind is captured and converted to electricity by wind turbine generators. You've probably noticed seven groups of wind turbines — called a wind farm — as you've driven around the Islands.
The Ocean
With water covering more than 70 percent of the Earth's surface, oceans are the world's largest collector and retainer of the sun's energy. Hawaiian Electric has experimented with ocean thermal energy conversion, but the technology is not yet commercially available.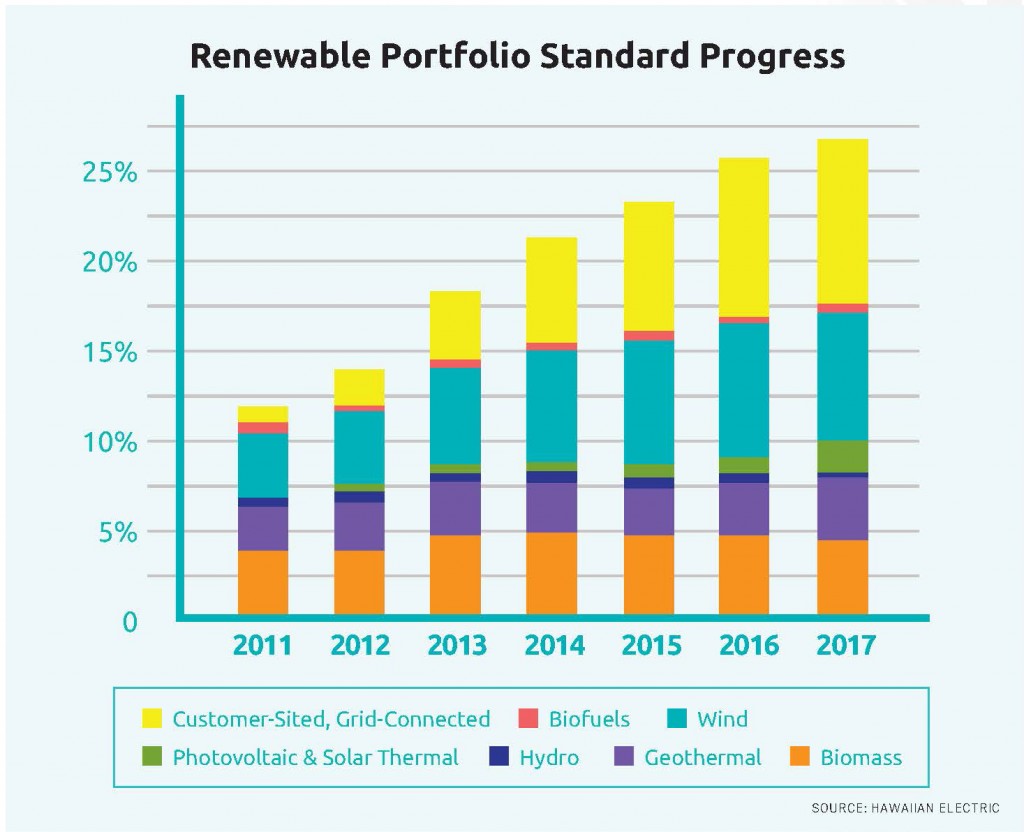 Commit to Clean Energy
BY LENNIE OMALZA
The Hawaii Clean Energy Initiative is a network of private sector, non-profit, and government leaders committed to helping Hawaii reach its clean energy goals. By activating key players, it builds upon the ongoing work of public and private organizations to:
Define the new infrastructure needed to move Hawaii to a clean energy economy.
Foster and demonstrate innovation in the use of clean energy technologies, creative financing and public policy to accelerate our transition to clean energy.
Create economic opportunity by developing and diversifying Hawaii's economy so all of us reap the benefits of a sustainable energy policy.
Establish an "open source" learning model that supports other Island communities seeking to achieve similar goals while making Hawaii a world model for clean, energy-based economies.
Build our workforce with new skills that will form the foundation of an energy-independent Hawaii.
What can I do to help Hawaii reach its renewable energy goals?
Keep abreast of the latest happenings in the renewable energy scene by joining the Hawaii Clean Energy Initiative mailing list at hawaiicleanenergyinitiative.org.
Support renewable energy programs in your community such as Hawaiian Electric's Sun Power for Schools. The educational program teaches students and the community about emerging renewable energy technologies, energy management tools and equipment that will help integrate renewable energy into a modern electric grid.
Have a big-picture renewable energy idea? Check out elementalexcelerator.com. It helps companies improve systems that impact people's lives, regarding energy, water, agriculture and transportation.
We'll get to our goal in 2045, or before! But until then, be sure to use energy wisely. Check out hawaiienergy.com for tips on how to be more energy e‰efficient. And to get a free online home energy check, visit hawaiianelectric.com.
Increasing Island Resilience
In December 2016, the Office of Climate Change, Sustainability and Resiliency was established by Oahu voters and embedded in the City Charter. "The citizens of Oahu empowered this office to tackle climate change head-on, and my administration is committed to creating a greener and cleaner island community that is 100 percent renewable and resilient to the challenges that we all face together," says Mayor Kirk Caldwell.
The first order of business for the new office is to create a resilience strategy for Oahu, including increased efficiency and sustainability policies within city government. In the first six months the office has presented its ideas at nearly 100 community meetings around Oahu and more than 1,500 residents have provided input. By early 2019, the office will finalize a strategy that tackles island vulnerabilities and addresses climate challenges.
"Hurricane Maria hitting Puerto Rico was a wake-up call to how exposed we really are to climate impacts," says Josh Stanbro, the office's mayor- appointed executive director and chief resilience officer. "A lot of our work will focus on preparation and protecting our island from shocks and stresses that are on the horizon."
Learn more at resilientoahu.org.
Community Solar on the Horizon
What is community solar?
Officially known as Community-Based Renewable Energy, community solar is exactly what it sounds like — solar power that's available to everyone in the community, rather than only homeowners. To participate, residents pay for a portion of a solar farm's output and in return receive monthly credits on their electric bills.
Will the solar farm be close to my house?
The solar farms may or may not be built directly in a community or neighborhood. Varying in size and location, they are usually built by solar developers or other organizations, including churches, clubs and other associations.
How will I benefit from community solar?
You will have the opportunity to save money on your monthly electric bill by participating. You also won't need to worry about having panels on your own roof; this eliminates dealing with building permits, installing a new roof— or even getting permission for installation.
When will community solar be available?
Hawaiian Electric, Maui Electric, Hawaii Electric Light, and Kauai Island Utility Cooperative submitted the final rules and procedures for approval to put community solar into the marketplace. Be on the lookout in the coming months; more information about how it will all work and how you can participate will be coming from these utility companies, as well as from developers and various subscriber organizations.
Learn How to be More Energy Efficient
BY LENNIE OMALZA
What is energy efficiency?
Practicing energy efficiency is all about being more mindful and making better choices when you consume electricity. It includes being energy smart and careful not to waste power. This consists of everything from using Hawaii's sunshine to heat your water via solar power, or simply remembering to turn on lights when they're not in use.
How do I benefit from being energy efficient?
Not only does being energy efficient help the environment, it also helps you save money! If you make wise energy choices now — such as using LED lightbulbs or purchasing ENERGY STAR®-rated appliances — your home, ohana and wallet will thank you in the future.
Why is energy efficiency especially important in Hawaii?
We all know that living in paradise doesn't come cheap. But Hawaii residents often overlook energy efficiency while cutting back in other areas to make living here more affordable. Lowering energy usage is a win-win: It saves us money while simultaneously having a positive impact on our environment — and helping preserve this paradise for our keiki.
What is currently being done to improve energy efficiency in our Islands?
Hawaii Energy has been working hard to make sure every family and business is educated and has access to the necessary programs and solutions to make energy efficiency possible. "Fortunately," says Shayna Doi, Hawaii Energy's Marketing and Communications manager, "our state and county leadership prioritizes conversations and action around energy, which has helped our Islands make major moves in our progress toward the clean energy goal. Though we have much left to tackle, we're also seeing a real commitment from residents and businesses to make smart energy choices, and knowing we're moving the needle together motivates us."
How can I be more energy efficient?
Get started by joining the Hawaii Energy Program, which has been helping Island families save money by implementing energy-saving practices since it was created in 2009. It encourages and rewards smart energy choices through financial incentives, educational programs and collaborations with other local energy-smart organizations. Through this program, Hawaii has saved more than $1 billion in energy costs over the past nine years.
"The beauty of energy efficiency," says Doi, "is that you don't have to own a home or live in a certain part of the Island. Everyone can make smart energy decisions to reduce their energy use and lower their electric bill."
Learn more at hawaiienergy.com.
7 Quick Tips to Save Energy
Source: Hawaii Energy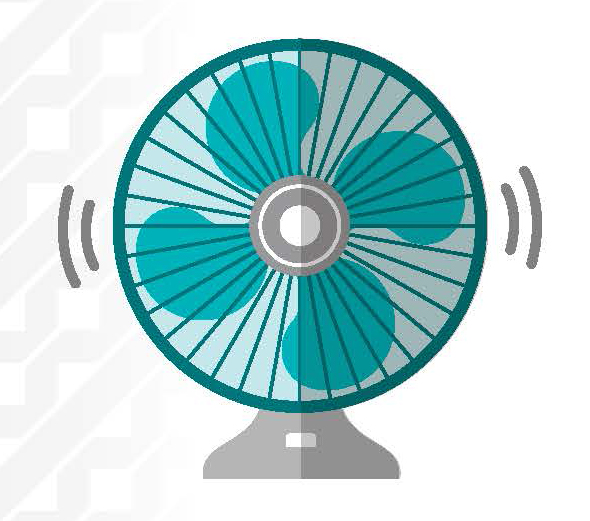 1. Take advantage of Hawaii's trade winds by using fans instead of air conditioners. If you must turn on your AC, use fans simultaneously to help circulate the cold air, saving energy and money.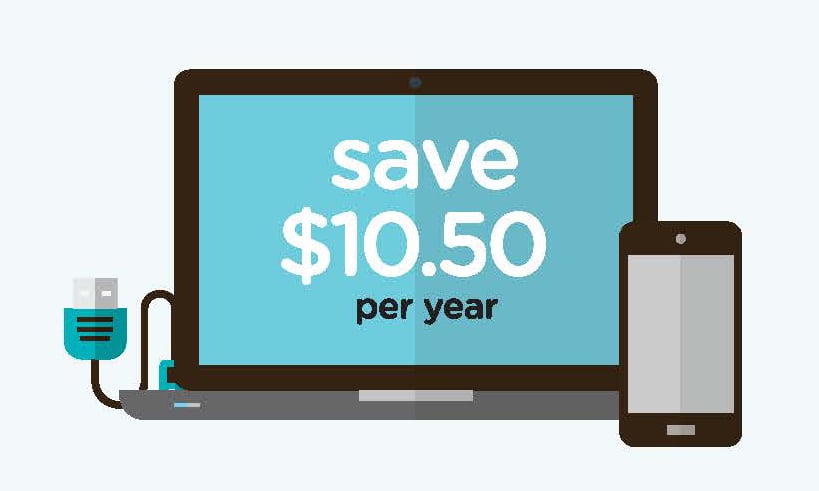 2. Did you know that electronics such as laptops, cellphone chargers and DVD players all use standby power, even when they're not in use? If you connect these devices to a power strip and turn them off when they're not needed, it could save $10.50 each year.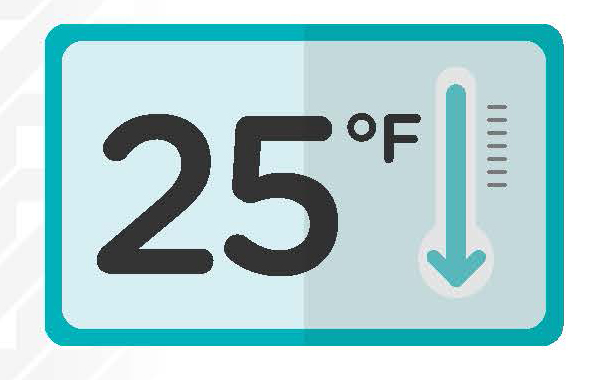 3. Resist the urge to peek at those cookies. Opening the oven door causes the temperature to drop 25 degrees Fahrenheit, requiring additional energy to bring it back up.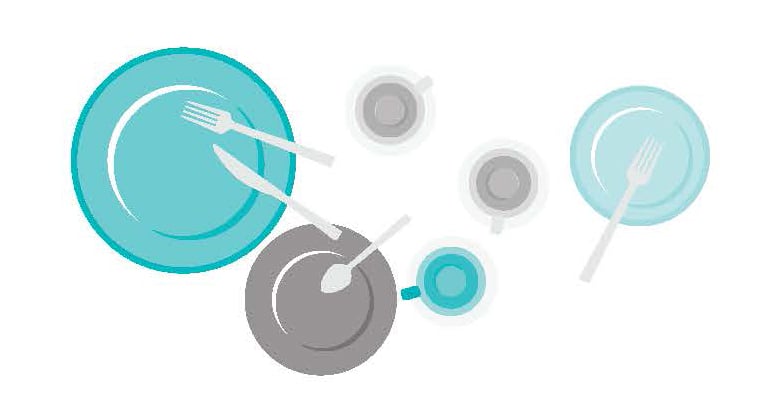 4. Wash only full loads of dishes, then air dry them instead of using the heated dryer setting on your dishwasher — and save up to $23 per year.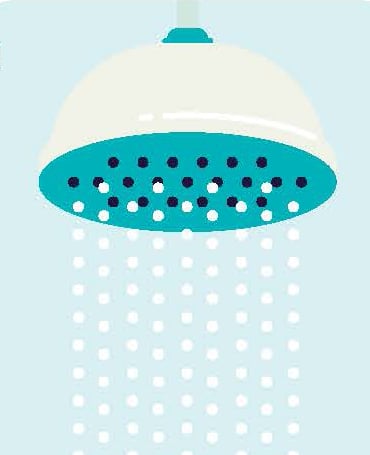 5. Shorten your showers by just two minutes. Doing this could save up to $56 in energy costs per year, per person — plus additional savings on your water bill.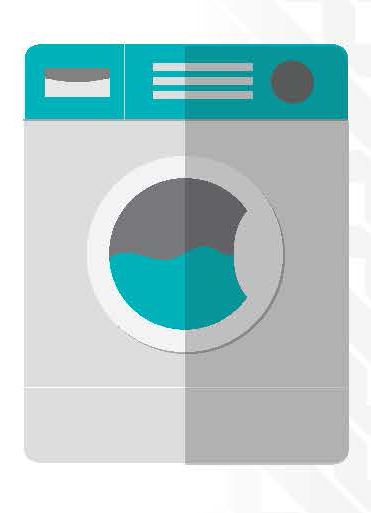 6. Only wash full loads of clothes, and always use cold water. You'll save water and do laundry less often!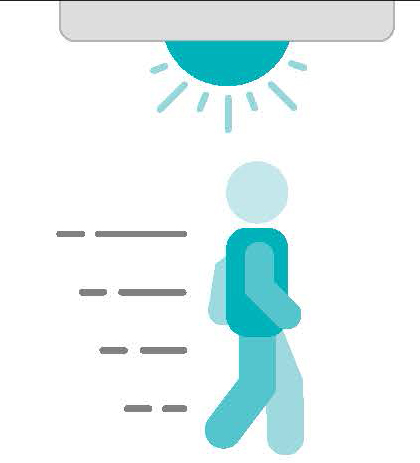 7. Use motion-detecting switches on outdoor lighting. That way, you can ensure lights go on only when they're in use.
Shine On, Solar Energy
BY LENNIE OMALZA
What is solar energy? Solar energy is a clean and renewable resource that can be used to heat water or produce electricity with the installation of a solar water heater or photovoltaic (PV) system. It can help save money on your monthly electric bill, contribute to a cleaner environment by reducing the amount of fuel used to make electricity, and increase the value of your home.
How many people in Hawaii use solar energy?
Hawaii leads the nation in residential solar. There are currently 82,000 private rooftop systems that are already connected or approved to be connected to Hawaiian Electric's grids — and that number will continue to grow. In fact, in 2017, approximately 109 megawatts of new solar was installed across Hawaiian Electric service territories; this represents a 19 percent jump from 2016 and helps to move the Islands closer to a clean energy future.
How can solar energy help me save money on my electric bill?
There are four ways to connect the solar system on your roof to your utility company:
Customer Self-Supply (CSS) – This allows customers to install PV systems that do not export power to the utility grid. All the power produced by the customer's system will need to be used immediately or stored to be used by the customer later.
Smart Export – Unlike with CSS, Smart Export residents' PV systems do export power to the utility grid. Customers who are approved for this program receive credits on their electric bill for exporting energy from 4 p.m. to 9 a.m.
Customer Grid-Supply Plus (CGS-plus) – This program allows Hawaiian Electric to measure, monitor and if necessary, control CGS-plus systems to maintain grid stability. Customers receive credit on their monthly bills.
Customer Grid-Supply (CGS) – This program allows customers to export energy to the grid throughout the day. Currently, the program is fully subscribed but remains open until installed capacity is reached.
How can I interconnect a rooftop system for my home?
It's easy to apply for a PV system. The Hawaiian Electric Companies have a new online tool for customers to submit interconnection applications electronically at any time.
Learn more at hawaiianelectric.com/renewableprograms.