Green Hawaii 2019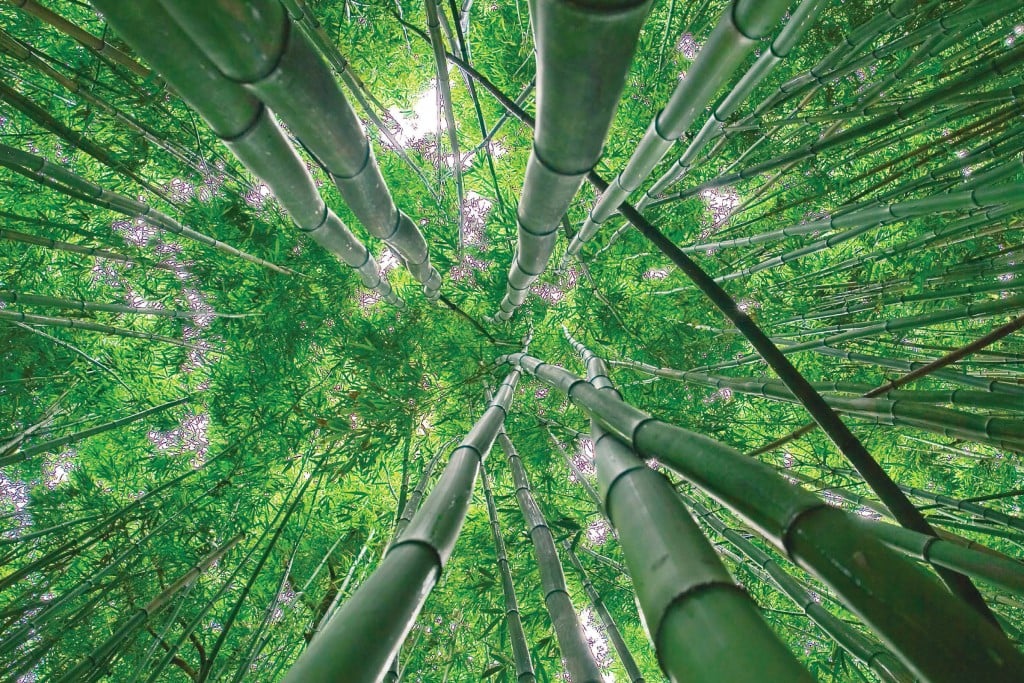 Food & Health
Keeping Local Food Local: How We Can All Play a Role
When it comes to food , you don't have to be a foodie or a connoisseur to appreciate it. Whether you're barbecuing after a game with friends, enjoying a homemade meal with family or celebrating a special occasion at your favorite restaurant, food has the power to connect and unite people.
In Hawaii, our food roots run deep. The state's rich agricultural history extends back centuries, first as a foundational element of the Native Hawaiian ahupuaa system and later as part of plantation life. Generations of families made their homes in the islands and dedicated their lives to the productive stewardship of the islands' fertile lands.
Fast forward to 2018. More than 1 million acres throughout Hawaii are designated as important agricultural lands, representing more than 25 percent of the state's total land mass. However, with increases in population growth and the resulting strains on natural resources, we're losing more and more farmland every year.
At the same time, Hawaii continues to be heavily reliant on imported food to feed its 1.4 million residents and 9 million visitors per year. About 90 percent of the food being consumed in the islands is shipped or fl own in daily, which costs approximately $3 billion a year. In the event of a significant disruption in that supply chain, Hawaii's food supply would last between three and 10 days.
It's a food security threat that many are taking seriously. Various government, private and nonprofit organizations are striving to not just sustain, but also increase, the amount of food grown and produced locally. The state even set an ambitious goal of doubling local food production by 2020.
One of the groups working hard to make an impact is Ulupono Initiative, a Honolulu-based impact investment firm that believes more local food production is key to ensuring a sustainable future for generations to come. Ulupono invests in Hawaii-focused operations that have the best opportunities to move the state toward sustainable self-sufficiency.
"We use our financial resources to fund large-scale ventures that will have the greatest impact in the islands," said Amy Hennessey, an accredited public relations practitioner and Ulupono Initiative's director of communications.
"We are proud supporters of some of the more innovative and forward-thinking projects that will enhance and grow the agricultural community."
While Ulupono operates on a widespread level, there are ways individuals can share in the responsibility. One of the easiest ways is an activity that's already part of our everyday lives – food shopping – as consumers can make a diƒfference with their choices and money. When doing their weekly grocery runs, shoppers can consciously buy local products. In fact, a recent study of 1,200 Oahu shoppers showed overwhelming support for local foods. Some of the locally produced items you can put in your shopping cart are Paniolo Cattle Co.'s pasture-raised beef from Parker Ranch on Big Island and fresh vegetables grown in Waianae at MA'O Organic Farms.
Consumers are even embracing the relatively new trend of produce delivery services, called Community Supported Agriculture or CSA. Oahu Fresh is one such CSA provider, using its network of local farms to source vegetables and fruits that are then delivered weekly to subscribers, including homes, restaurants and hotels.
While shopping local is a powerful tool, what do you do when your child wants to eat something else? Hawaii's schools are taking the initiative to provide opportunities to help shape students' food knowledge and preferences. Statewide school gardens programs have been educating students about where foods come from, how they're grown and why they're a healthier choice. In recent years, locally produced foods have made their way onto school trays, including fresh fruits, vegetables and even lau lau. In 2016, a farm-toschool pilot project launched at the Kohala complex on Big Island, with support from the lieutenant governor's office and partial funding by Ulupono Initiative. Now known as the 'Aina Pono Farm-to-Cafeteria program, it is an integral part of the state Department of Education and is expanding to other schools and islands.
Will we meet the state's aggressive goal and double food production in the next two years? Whether or not it can realistically be achieved, it is critical that everyone continues working toward growing, buying and supporting more local food production. It will take a united Hawaii to cultivate a sustainable and independent local food industry.
Healthy Hawaii
BY CATHY CRUZ-GEORGE
Every Wednesday at 4:30 P.M ., an enthusiastic group of Kapolei residents gathers near a public library to participate in a "Walking Moai." Their mission? To get healthier. To get out of their houses. And to get to know their neighbors. The concept of "moai" (Japanese translation: meeting for a common purpose) stems from Okinawa, where social networks and family ties run strong. Kathy Davenport, a team leader who helped to organize Kapolei's "Walking Moai," was thrilled to see participants of all ages at the first meeting in February. "We had walkers as young as 11 and some past 70 – we even had dogs," she says.
Kapolei residents, however, aren't the only ones walking the walk. Similar groups are cropping up in local neighborhoods, schools and worksites – thanks to the Blue Zones Project, a global initiative to help people live longer, happier and healthier. In Manoa, Makiki, McCully and Moiliili, Blue Zones Project is teaming up with Bikeshare Hawaii and the Hawaii Bicycling League to organize mobile tours to promote healthier lifestyles.
In 2015, healthcare group HMSA (Hawaii Medical Service Association) brought the Blue Zones Project to the Aloha State. Today, Blue Zones Project has been adopted by eight neighborhoods on Oahu, Maui and Big Island, and by hundreds of local schools, worksites, grocery stores, restaurants and places of worship. This past January, the Honolulu City Council o˜fficially recognized Blue Zones Project Hawaii, a milestone for the growing movement.
"I'm amazed and grateful for the wonderful work that people are doing across the state of Hawaii to make sure that we have the healthiest and most vibrant communities possible," says Elisa Yadao, HMSA's senior vice president and chief communications and community engagement o˜fficer. "Our goal is to focus on well-being and health and to work closely with communities – we simply cannot focus [solely] on sickness and diseases."
Year after year, nationwide health surveys consistently rank Hawaii among the healthiest in the country – due in part to low rates of smoking and obesity, year-round sunshine, a relaxed culture, high immunization rates and a thriving population of seniors. But there is plenty of room for improvement.
Yadao and her HMSA team have worked closely with Dan Buettner, a best-selling author and founder of Blue Zones, to roll out the program in Hawaii. Buettner's 2005 cover story, "Secrets of a Long Life," in National Geographic Magazine, featured the healthy habits of centenarians in five regions of the world: Okinawa, Japan; Sardinia, Italy; Nicoya, Costa Rica; Ikaria, Greece; and Loma Linda, California.
Although ethnically diverse, the centenarians shared nine traits: They exercised naturally (without gym memberships); woke up every morning with a purpose; knew how to manage stress; stopped eating when they were 80 percent full; ate plant-based diets filled with fresh fruits and vegetables; enjoyed a daily glass of wine with good friends; belonged to faith-based groups; put their families first; and surrounded themselves with positive people.
If these habits, dubbed the "Power 9," become the norm for Hawaii, local residents could see their life expectancy increase by up to 12 years.
"We're optimistic," Yadao says.