Bella Hughes Talks Serial Entrepreneurship and Angel Investing, S2E12
The Shaka Tea co-founder shares her career journey and how the lessons she's learned have helped shaped her into the leader she is today.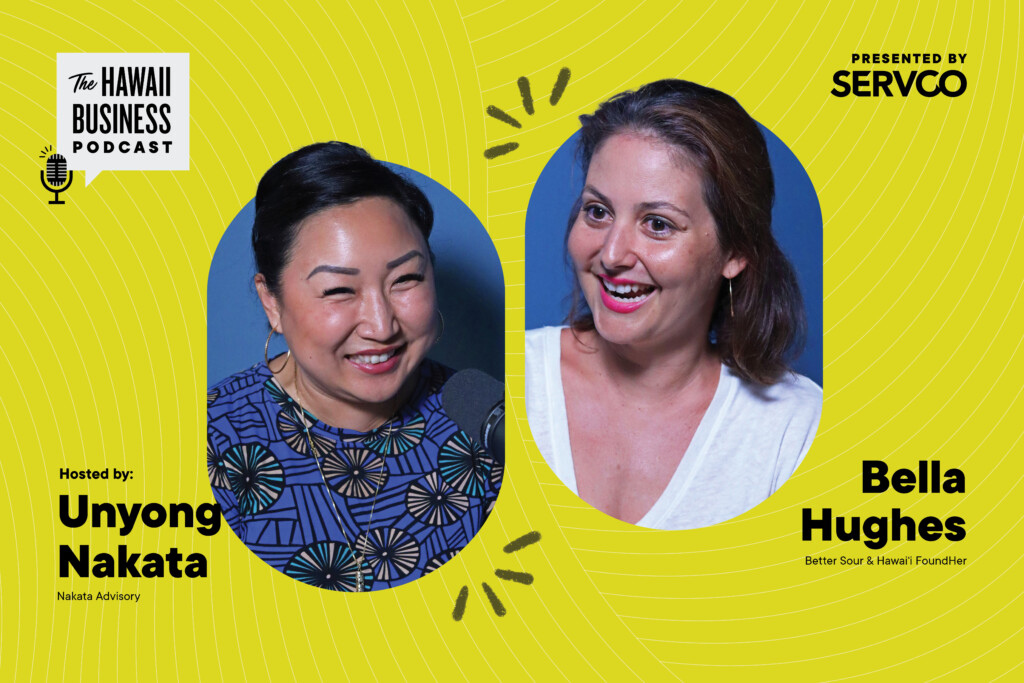 Bella Hughes is an angel investor who invests in female entrepreneurs to help address the sexism that women commonly face when looking for financial backers.
Women, she says, only receive about 1.9% of all invested capital. "I think when you empower women and minorities, they tend to give back tenfold and we can then create that abundance, we can create that change," she says.
Hughes attended Punahou School and studied art history at Boston University and then museum studies at Johns Hopkins University.
She's founded and co-founded numerous companies, including Lezzetli Ice Cream, Shaka Tea, Hawai'i Contemporary (formerly Honolulu Biennial), Hawaiʻi FoundHer, Roya Capital and Better Sour. Today, Hughes is an angel investor with her husband, Harrison Rice. They hope to reduce sexism in the investment ecosystem for their daughter, Roya.
One of Hughes' goals is to help support more female entrepreneurs, such as through Hawai'i FoundHer, the company she co-founded with leadership consultant Gloria Lau. The company provides a six-month accelerator program for Asian American, Pacific Islander and Native Hawaiian wāhine business owners. Attendees learn about streamlining production, increasing confidence and participating in new markets, among other things. And each one receives a $20,000 grant, a $4,000 care stipend and access to a national network of mentors.
Hughes started working when she was 14. She says her then-boss at Lē'ahi Swim School, Lori Komer, taught her how to be a good leader.
"Leadership is like building a sense of community but also treating everyone equitably and yourself partaking in the hard work while still being very clear, decisive," she says.
Click here to listen to more episodes of The Hawaii Business Podcast!
---
This episode is presented by Subaru Hawai'i. Dedicated to making the world a better place, their goal is to be more than a car company through its Love Promises.
The Subaru Hawai'i Love Promise is a vision to show aloha and respect to all people at every interaction. To spread the Love Promise as far as possible, they work with a diverse range of organizations that fall under the cause areas of the Earth, Learning, Pets, and Caring for and Helping others.
Subaru Hawai'i believes in being a positive force in the communities where we live, work, and play, not just with donations, but with actions that set an example for others to follow.
To learn more, visit SubaruHawaii.com.