Jack Wong on Instilling a Native Hawaiian Identity in the Next Generation S2,E11
The CEO of Kamehameha Schools shares his background, how he manages such a big responsibility and the trust's priorities.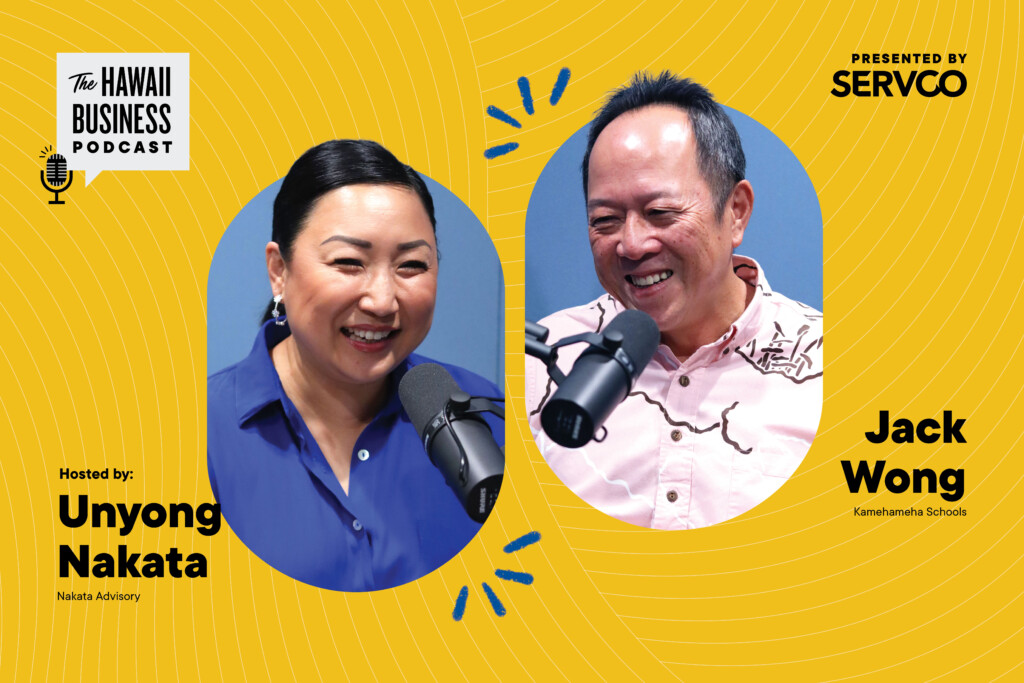 Livingston "Jack" Wong says "putting our keiki in the center" is the key to running a successful educational institution.
"I believe we have to do our best for our kids every single day," he says. "Every day I show up, I'm like, 'Am I doing my very best?'"
Wong served as a senior counsel for Kamehameha Schools in 1997. He became CEO in 2014 when former CEO Dee Jay Mailer stepped down.
The charitable trust serves over 7,000 students at its K-12 campuses and preschools, manages 363,000 acres of land, and employs about 3,000 people. As a leader, he says most of his job is getting staff members excited about their work and helping them do their best.
"Schools are such a great model of leadership. …You have to put a lot of faith and belief in your teachers, because they're the ones with the kids," he says. "And they're the ones taking care of your business every day."
One of Kamehameha Schools' priorities is to shift to a mindset rooted in the importance of culture. Its E Ola! values of 'ike kūpuna, aloha 'āina, and mālama and kuleana are used as a framework to integrate a Native Hawaiian identity into its work. The aim is for students to learn and live those values.
"You have to be able to see that through your culture, you will be academically successful – understanding who you are as a Native Hawaiian, understanding your 'āina, understanding your ancestors, your culture, and being proud of who you are, your identity," he says. "That's what's going to drive academic success. We have to believe that deeply, so more culture will help us drive more academic success."

Click here to listen to more episodes of The Hawaii Business Podcast!
---
This episode is presented by Toyota Hawaii. With over eleven alternative fuel vehicles to choose from, Toyota Hawaii provides feasible options toward sustainability, with the same reliability and customer service you know and love. Discover an impressive balance of efficiency and power—whichever powertrain you choose. Whether you want to save money at the pump or take steps to go greener, Toyota Hawaii's Electrified Lineup gives you options in powertrain and models to best fit your needs.
For more information, visit ToyotaHawaii.com.