John De Fries Reflects on His Calling With Hawai'i's Visitor Industry, S2E4
The president and CEO of the Hawai'i Tourism Authority discusses the Islands' potential as a model for regenerative living and the results the agency is already seeing from its destination management plans.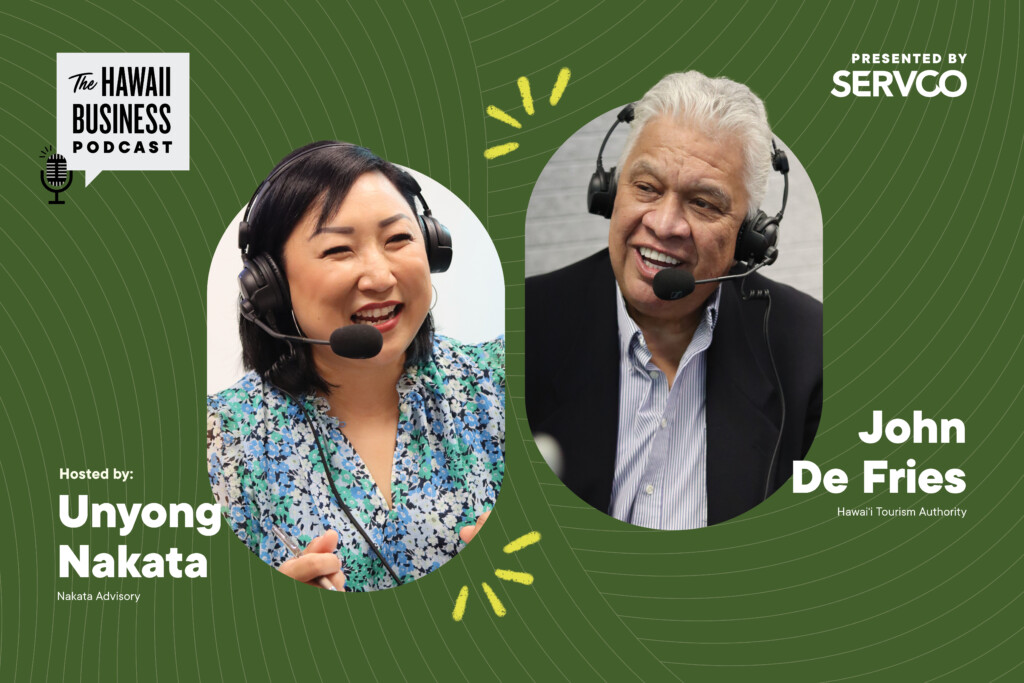 Born and raised in Waikīkī, John De Fries has spent 40 years in various parts of Hawai'i's hospitality industry. His charge now is leading the state's tourism agency amid economic recovery and cries of overtourism.
De Fries says he's been guided by koho ʻia, a term taught to him by Pualani Kanaka'ole Kanahele in the early 2000s. Koho ʻia refers to how purpose sometimes chooses the person, rather than the other way around. "Some people refer to it as a calling, right? They can feel drawn to it," he says.
De Fries originally didn't plan to apply for the top job at the Hawai'i Tourism Authority but calls from former elected officials, tourism executives, and leaders at nonprofits and Native Hawaiian organizations convinced him otherwise.
He remembers drafting his resume and how the process caused him to recognize the mentors he had and how his family and upbringing connected to his vision for the industry. His family fished in Waikīkī for a century before he was born, and the area was a source of food, medicine and recreation.
"That was an inherent Hawaiian cultural (concept), a hierarchy," De Fries says. "And, frankly, when we look at regenerative tourism, it's built on that hierarchy."
HTA in 2021 published destination management action plans for each county. The plans were co-created with community members and are meant to help redefine and rebuild the Islands' tourism industry.
"The biggest lesson is that none of us live in a destination; we live in a community," he says. "And so when you're experiencing the benefits, as well as the adverse impacts of tourism, more than likely you are incentivized to find the solution."
De Fries says Hawai'i has already seen that it's possible to find a better balance with tourism. In 2022, the industry generated $19 billion in visitor expenditures from 9.25 million travelers. That's 7% more money and 11% fewer visitors than in 2019, when a record 10.4 million people visited the Islands.
Click here to listen to more episodes of The Hawaii Business Podcast!
---
This episode is presented by Toyota Hawaii. With over eleven alternative fuel vehicles to choose from, Toyota Hawaii provides feasible options toward sustainability, with the same reliability and customer service you know and love. Discover an impressive balance of efficiency and power—whichever powertrain you choose. Whether you want to save money at the pump or take steps to go greener, Toyota Hawaii's Electrified Lineup gives you options in powertrain and models to best fit your needs.
For more information, visit ToyotaHawaii.com.