Here's How Mary Fastenau Became a Digital Marketing Pioneer, S2E13
The senior partner at Anthology Marketing Group fondly recalls the Internet's early digital marketing potential and the growth of what is now the state's largest integrated marketing and communications agency.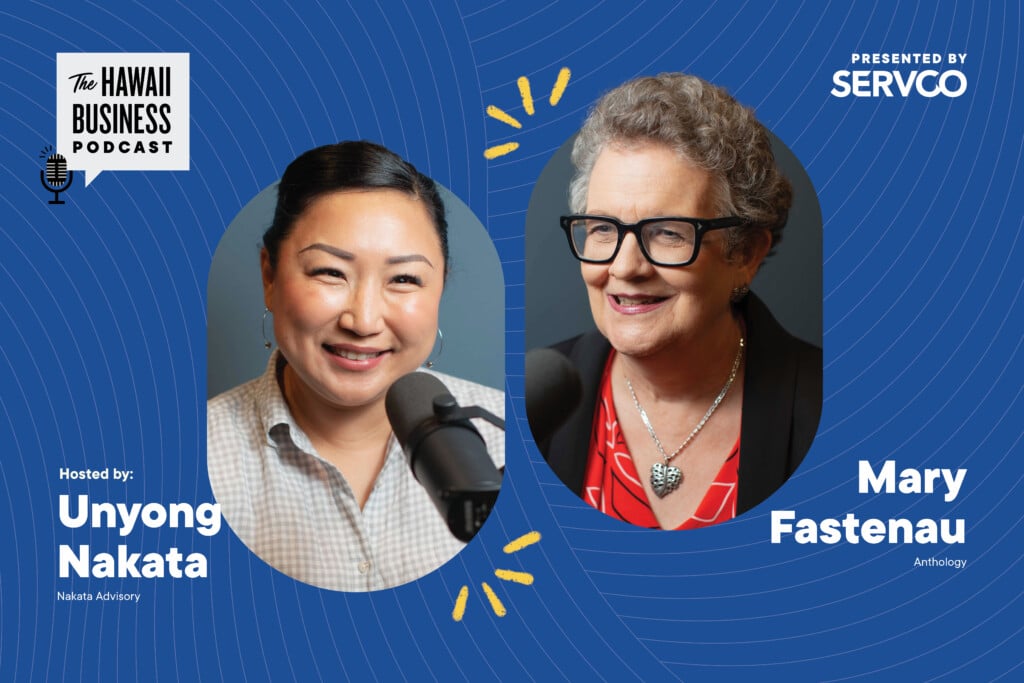 Mary Fastenau had an "aha" moment while working at Starr Seigle Communications in the mid-90s. The Internet was new, yet she saw that it provided a platform for businesses of all sizes to compete on an equal basis.
One of her big projects was to create a virtual tour of the Halekulani hotel. She still remembers the hotel telling her that someone had booked the presidential suite after seeing the tour – that revenue covered the cost of building the hotel's website.
"It's the beauty of what's going on in digital, even today, is that … you can test, you can look and you can make sure that your hypothesis, even if they're very well researched, that they are actually relating to real people," she says.
Starr Siegle became Anthology Marketing Group in 2007. Today, the agency is part of Finn Partners, a global marketing and communications firm, and represents clients like Hawai'i Pacific Health, Hawai'i Tourism Authority, Hawaiian Telcom and 'Iolani School.
Click here to listen to more episodes of The Hawaii Business Podcast!
---
Founded in 1919 as a two-car repair garage on the North Shore of Oʻahu, Servco Pacific Inc. is Hawaiʻi's largest private company with operations in the United States and Australia. Guided by a value-driven business model, Servco Pacific owns a diverse group of businesses in automotive distribution and retail, car sharing, musical instruments, and venture capital. As the company's journey of innovation continues, Servco Pacific is evolving to provide mobility solutions to serve the needs of its customers and communities in Hawaiʻi and beyond.
For more information, visit Servco.com.