Micah Kāne on Leadership and Influence, S2E7
For the Hawaii Community Foundation president and CEO, it's all about being relevant, humble and helping the next generation of leaders.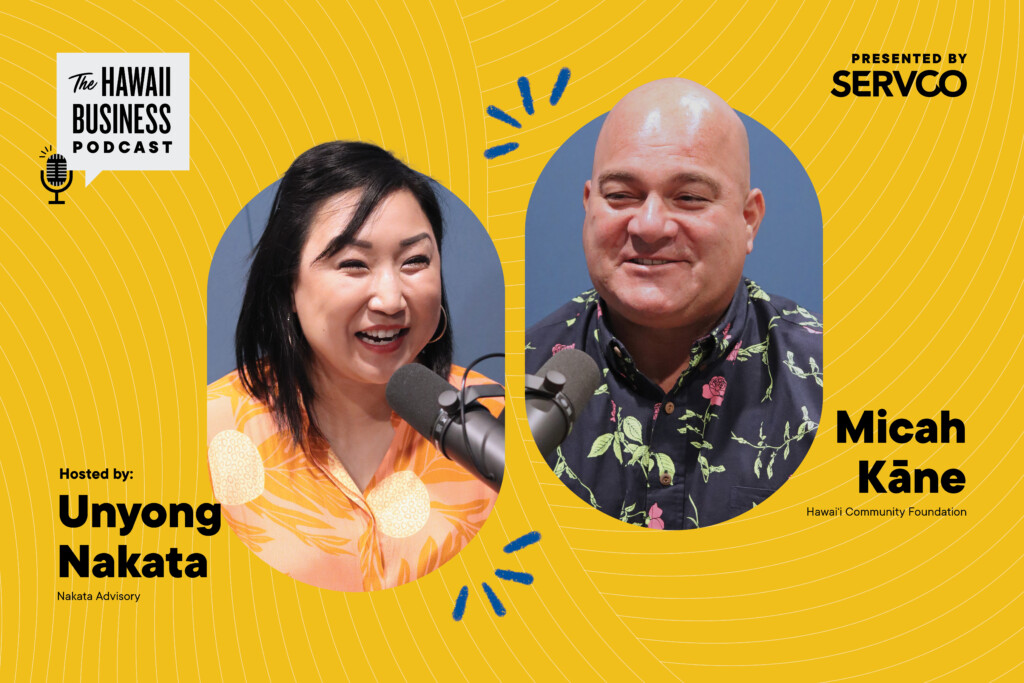 Sharpening fishing spear prongs, organizing nets and cleaning the family boat as a child taught Micah Kāne an important value that he strives to embody as a leader: being relevant.
Kāne spent almost every weekend on that fishing boat – the only kid among six grown men. He saw how they handled bad weather, getting seasick and life-threatening situations.
"You learn real quick about how to handle crisis, about how to handle people," he says.
Kāne says his most formative period as an adult was working on former Gov. Linda Lingle's campaigns, where he learned how to become a better communicator and writer and to interact with the media.
"I think the first half of my career was just chasing leaders, just wanting to be around a leader succeeding, because that always made me feel good," he says. "Like, that's helping people. And then like, it felt like overnight, it transitioned to helping younger leaders."
Kāne has held leadership positions at the Hawai'i Republican Party, Pacific Links International, the Department of Hawaiian Home Lands, and the Building Industry Association of Hawai'i.
He says he never imagined he'd be a leader but acknowledges the great responsibility that comes with the role: "Influence doesn't make you humble? You shouldn't have it because otherwise it's going to catch up to you," he says.
"And we've seen that in our community from time to time. You know, I think the more responsibility you have, the more thoughtful you need to be."
Click here to listen to more episodes of The Hawaii Business Podcast!
---
This episode is presented by Toyota Hawaii. With over eleven alternative fuel vehicles to choose from, Toyota Hawaii provides feasible options toward sustainability, with the same reliability and customer service you know and love. Discover an impressive balance of efficiency and power—whichever powertrain you choose. Whether you want to save money at the pump or take steps to go greener, Toyota Hawaii's Electrified Lineup gives you options in powertrain and models to best fit your needs.
For more information, visit ToyotaHawaii.com.