HDS Celebrates a Year of Accomplishments to Wrap Up its 60th Anniversary
Hawaii Dental Service (HDS) commemorates 60 years of healthy smiles and local roots by continuing efforts to improve oral health across the state.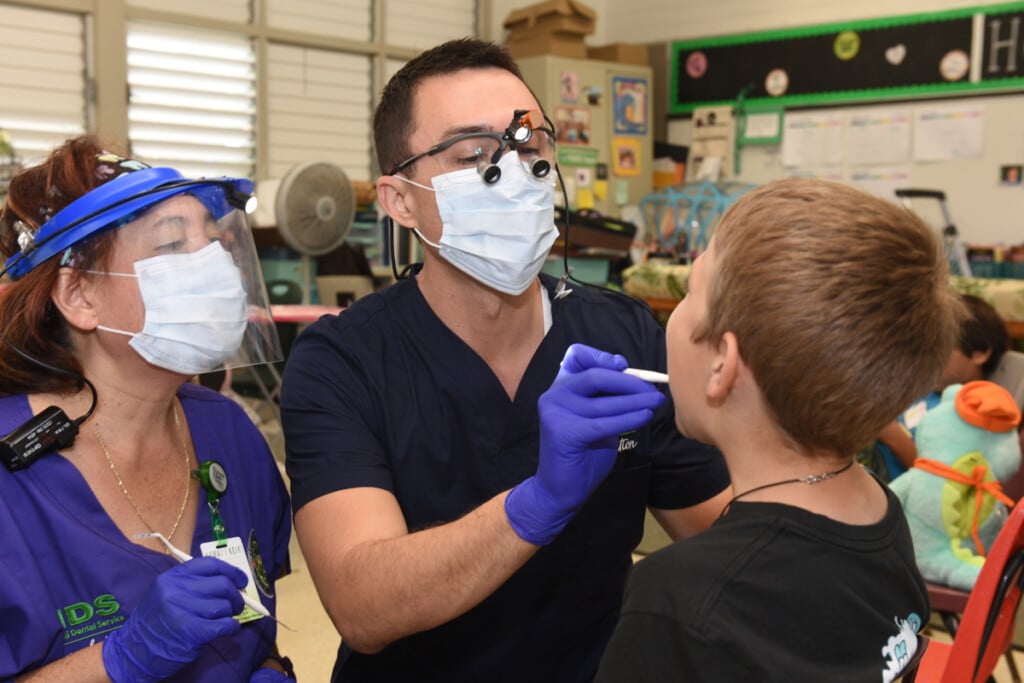 Helping people make the connection between oral health and overall health, Hawaii Dental Service made great strides to elevate oral health in 2022. HDS celebrated their 60th anniversary with the community and ends the year on a high note. Dr. Diane Paloma, HDS president and CEO, continued to carry on HDS's commitment to close important gaps in oral health care to ensure all Hawaii residents, from keiki to kupuna, enjoy a lifetime of healthy smiles. She succeeded Mark Yamakawa, who retired from HDS earlier this year.
"In addition to motivating members to take better care of their oral health through the benefits we provide, our goal this year was to increase our efforts to reach as many people as possible through new and existing partnerships we have in the community," said Paloma. "We've supported more than 100 nonprofit organizations in Hawaii in 2022."
This past year, HDS refined and promoted its signature SMILEWell oral health wellness program, which helps employer groups improve the oral and overall health of their employees by offering assessments of their oral health needs, helping them set realistic goals, educating them on oral health, motivating them to visit a dentist and care for their teeth and gums, and encouraging them to share their healthy habits with their families. HDS also focused on collaborating and enriching its partnerships with participating dentists to educate members on the importance of preventive care.
Expanding access to oral health care is important to HDS. Next year, more than 180,000 adults who are Medicaid beneficiaries will have access to oral health benefits, thanks to the tireless efforts of the Hawaii Oral Health Coalition. As a member of the coalition, HDS celebrated this major oral health legislative victory with the rest of the community. After nearly 15 years with tooth extractions as the only option for care, adult Medicaid beneficiaries will have comprehensive oral health benefits restored in January 2023. HDS is the administrator of the Medicaid contract for children and now adults.
As part of its 60th anniversary activities, HDS also reached out to kindergarten children. In partnership with Hawaii Keiki: Healthy and Ready to Learn Program, a partnership between the UH Manoa Nancy Atmospera-Walch School of Nursing and the Hawaii Department of Education, HDS distributed more than 12,000 HDS SMILEkits to children at more than 200 schools throughout the state. The HDS SMILEkits included a toothbrush, toothpaste, floss, a toy and an oral health activity booklet.
The HDS Foundation, the charitable arm of HDS, helped make oral health care more accessible for the most vulnerable in the community. The foundation supported programs that focus on preventing oral disease, increasing access to dental care, and providing oral health education. The HDS Foundation also continued to invest in the programs of nonprofit organizations, government agencies and community health centers that make oral health a priority.
HDS looks forward to continuing its commitment to the community into 2023 and beyond to create a brighter, healthier future for Hawaii's families to Live Well, Smile More.