Sales of Hawai'i Homes to California Buyers Drop by Half
That's based on sales of condos and single-family homes during the first quarter of 2023.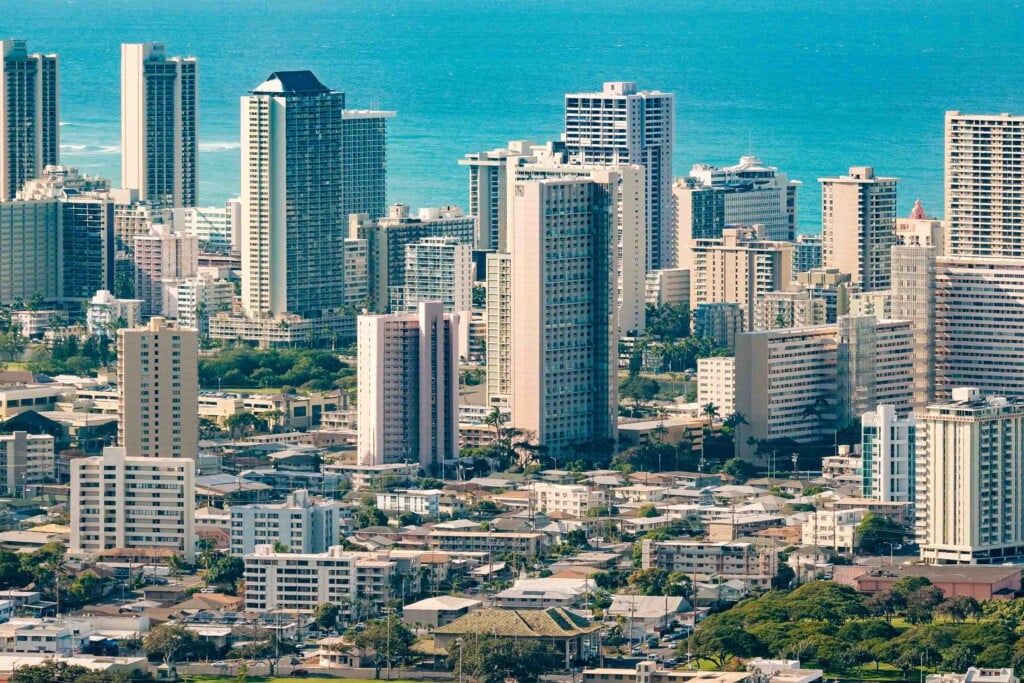 Hawaiʻi home sales to buyers from California took off during the pandemic and peaked in 2021. The trend didn't last though, and now the numbers are below even pre-pandemic levels, according to first quarter 2023 data.
Meanwhile, the number of homebuyers from Japan, though still barely a third of pre-pandemic totals, is slowly rising, according to an analysis of first quarter homebuyer data from Title Guaranty Hawaii.
When comparing the numbers from the first three months of each year since 2018, total first quarter home sales statewide to all buyers peaked in 2022, with 5,670 homes and condominiums sold. The total price: $5 billion.
Those numbers dropped 39.5% in the first quarter of this year, to 3,432 homes and condos sold. Total sales volume was $2.7 billion, down 46%.
At 75% of the market, Hawaiʻi's local residents make up the largest homebuyer group in any year. They purchased 2,606 homes from January through March this year, which was down 38.7% from 4,255 home sales in the first quarter of 2022.
The Islands were a magnet for people from California during the pandemic: First-quarter home sales to buyers from the Golden State numbered 370 in 2019 and 368 in 2020, as the pandemic started, and jumped to 564 in the first quarter of 2021. It peaked at 618 home sales in the first quarter of last year. But this year's Q1 sales to California buyers dropped by nearly one-half, to 310 homes statewide.
The dollar volume of homes sold in the first quarter to California buyers followed a similar trajectory, although peaking in 2021 at $769.4 million. That volume backed down to $718.4 million in the first quarter last year and then plummeted this year by 57.7%, to $303.9 million. That's even lower than the pre-pandemic first quarter of 2019, when the volume was $328.3 million.
Small Rise in Japanese Buyers
Buyers from Japan are slowly making their way back to Hawaiʻi after all but disappearing during the pandemic. The rise in Japanese buyers during the first quarter came despite a strong dollar versus Japanese yen and marked the only increase in sales among categories of foreign buyers.
Last year's data for all of 2022 showed 231 sales to buyers from Japan, six more than in 2021 and 100 more than in 2020, but far from the peak of 610 in 2018.
In the first quarter of this year, the number of home sales to Japanese buyers increased to 35, up 40% from the first quarter of last year, and the dollar volume grew 57.6% to $40.2 million.