Hawai'i's Luxury Real Estate Market is Strong But May Be Tapering Off
One signal of the slowing market is fewer offers: "Instead of getting five or six offers you may have one or two.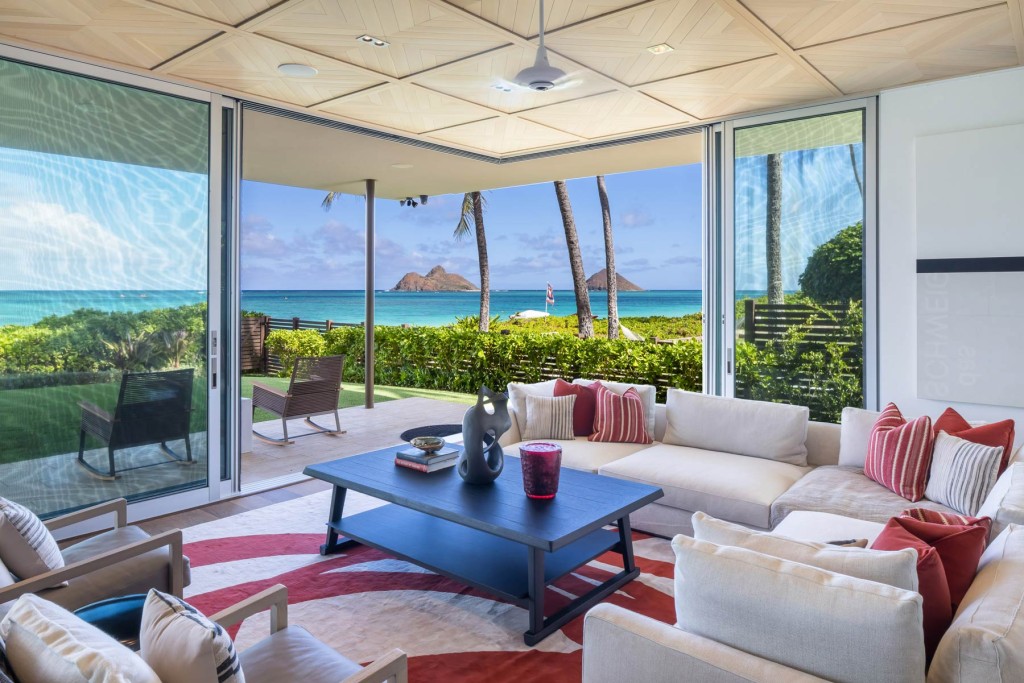 Luxury real estate in Hawaiʻi remains a seller's market despite higher inflation and interest rates, and the relative absence of Japanese buyers.
On each of Hawai'i's four biggest islands, the number of single-family homes selling in May for $1.75 million or more was at least double what it was in the months before pandemic restrictions began. Yet the number of homes in that "luxury" price range and available for sale was 40% below average; low inventory usually gives an advantage to sellers in a real estate market.
Those were two highlights from the Luxury Market Report issued in June by Corcoran Pacific Properties. Here is what the report said about the O'ahu luxury market:
57 luxury single-family homes sold in May, compared with 60 in May 2021. The median price of those homes was $2.38 million, down 6% from May 2021
In the market for condominiums selling for $750,000 or more, sales increased by 74% in May to 153 units sold, up from 88 in May 2021. Interestingly, the median price in that luxury range declined by 9% to $890,000
"Strong First Quarter"
Gregg Antonsen, recently named senior VP of luxury sales at Corcoran Pacific Properties, says that although the Oʻahu market is facing headwinds from economic and geopolitical factors, high-end home sales are still strong.
"We had a very strong first quarter and May was a continuation of that, but we started seeing some mixed signals," he says.
"This is still a seller's market and it will remain a seller's market, but I think we're going to see price increases beginning to taper, kind of level off. We will see an increase in inventory, which actually is a healthy thing."
Inventory, the number of homes for sale, has been tight since Hawaiʻi's real estate market took off a few months after the pandemic began in early 2020.
Inventory of single-family homes priced at $1.75 million and higher on Oʻahu was numbered at 145 in May 2022 – 14% fewer than in May 2021. However, the statewide inventory of condos for sale at $750,000 or more in May 2022 was 326 units, 8% more than in May 2021.
Fewer Offers from Buyers
One indication that the market may be tapering off is the number of offers: In the past two years, a home listing sometimes received a dozen or more offers.
"We're still seeing lots of activity, it's just that instead of getting five or six offers you may have one or two," Antonsen says. "You're still getting offers. I just think the velocity and the pace will slow down."
He says luxury home buyers are primarily from the mainland – usually from California. Many are all-cash buyers who may not be as sensitive to higher mortgage rates as buyers of less-expensive homes.
Still somewhat absent are buyers from Japan, who have yet to return in large numbers to Hawai'i since Covid began. Last year, buyers from Japan purchased 211 properties on O'ahu; that's an increase from 114 in 2020 but just a fraction of the 581 homes they bought in 2018.
"That's a big question mark," Antonsen said. "Will they come back with demand or won't they?"