Ride Along with Hawaii's Longest Commuters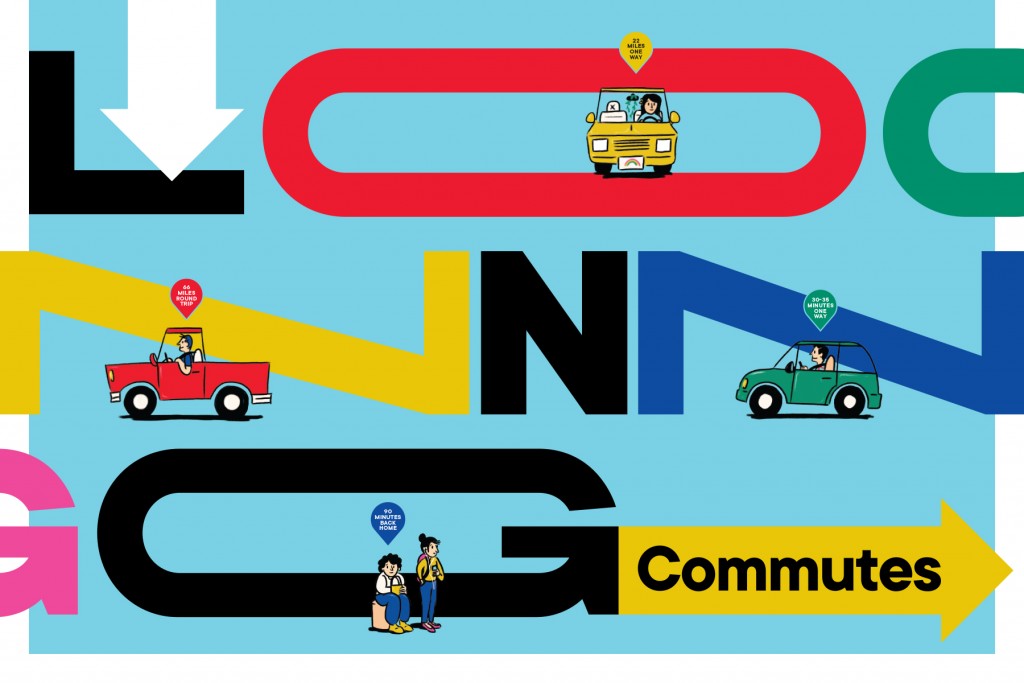 Four people describe their lengthy commutes and the ways they've made them tolerable. Plus we offer tips to make your commute more enjoyable.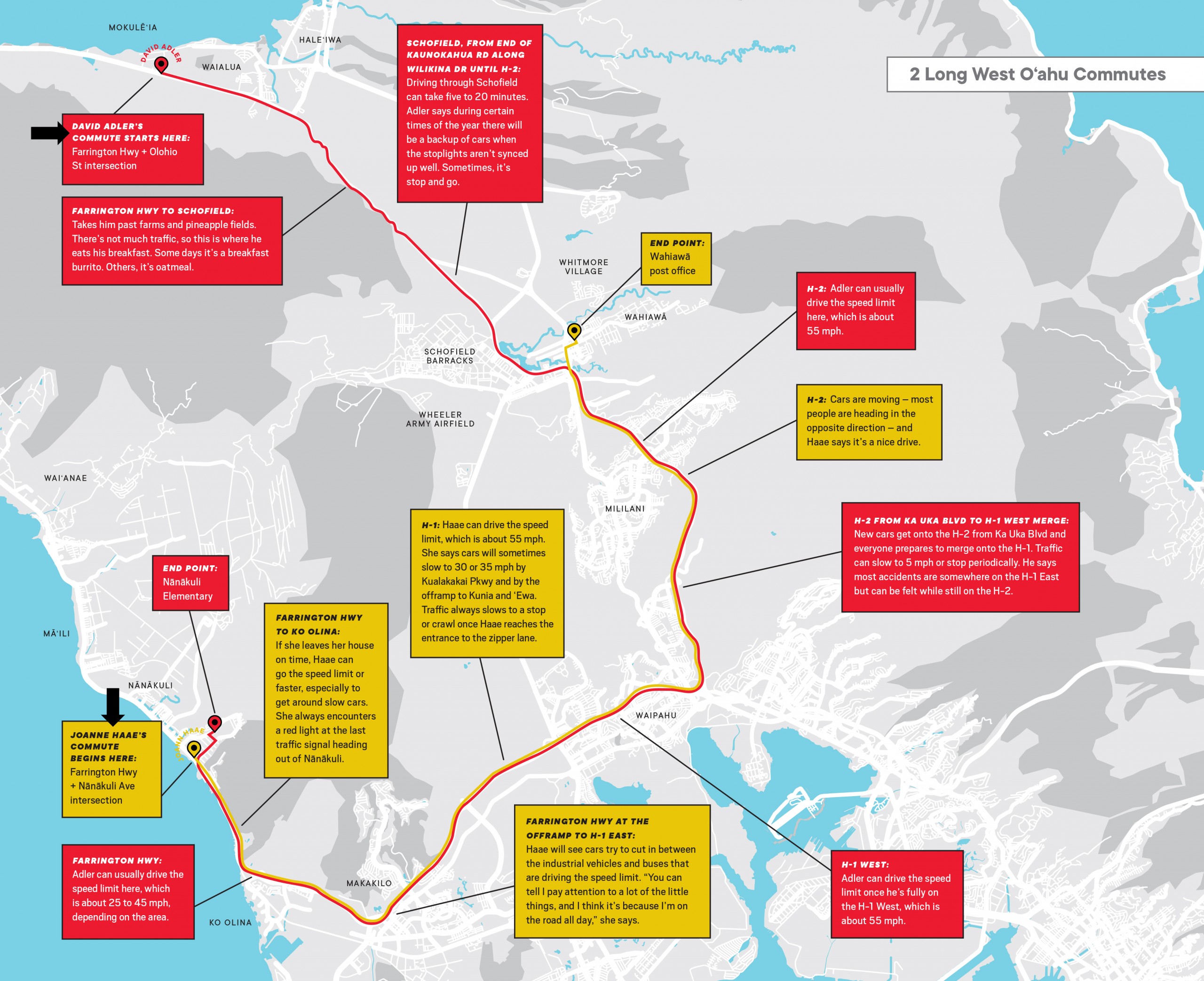 Waialua to Nanakuli, 33 miles one way
Start: 6:00 a.m.
Good days: 40-45 minutes to work; 50-55 minutes back home
David Adler's commute takes him along five highways, past mountains and an Army base – all the way from the North Shore to the Leeward Coast – for his job as a teacher at Nanakuli Elementary School.
Adler typically wakes up between 5 and 5:20 a.m. and leaves his rented home in Waialua around 6 a.m. His morning routine is fast and simple: he showers and heats his already prepared breakfast to eat on the road.
Most days, he can get to school within 40 to 45 minutes. With a chuckle, he describes his mornings as nonchalant, not dreadful. He drives alone and uses that time to wake up. He'll drink coffee, listen to NPR and plan his day. Another positive aspect: he's driving against heavy traffic, not in it.
Construction, rain and accidents will lengthen his commute. In the 15 years he's driven between the North Shore and Nānākuli, he's only had to stop midway twice. Once was about 10 years ago when fires closed Farrington Highway. The state ended up opening the military bypass road through Kolekole Pass, which connects Wai'anae to Schofield Barracks.
He says congestion has gotten worse over the years – especially on the North Shore any day of the week – but he's also gotten smarter. "I know routines better and I know which lanes move faster, having done it so many hundreds of times," he says. "I'll legally pass someone on the two-lane roads at a certain spot because I know they're a slower car. I know which lanes are going to move more quickly when the (H-1) merge comes."
Unsurprisingly, the worst aspects of his commute are the distance and its cost. He's gone through three trucks – which he buys used – in the last 15 years, and he spends about $200 on gas each month.
He says his current commute is the longest and farthest he would tolerate: "I could have tried to change schools years ago, but I feel a sense of responsibility for this school. I've been here a long time. I really love the kids, I've had a lot of families go through my classroom, like all the siblings. And I've become so used to it that it feels normal," he says.
"However, my wife and I have definitely discussed that when we have our own child, cutting down on the commute will save us time and money, and that might be the thing that makes me teach closer to the North Shore."
Nanakuli to Wahiawa, 22 miles one way
Start: Before 5:00 a.m.
Good days: 35 minutes to work; 45 minutes coming home
Letter carrier JoAnn Haae's commute was much simpler in 2009, when she first transferred from the Waianae post office to Wahiawa's. Today, her commute is exacerbated by the extra traffic that's come from new developments in West Oahu.
She drives almost 45 miles each day to and from work and the worst part is all the time spent in the car. "I'll get home and I'm usually more frustrated than anything," she says. "I'm tired because my day is long. I usually tell my family I can't function for the first two hours that I'm home. It's difficult to unwind."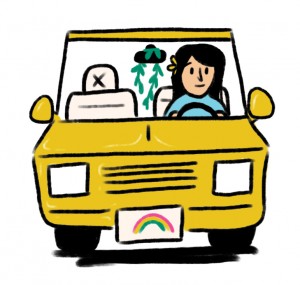 When schools are in session, she can get to work within 35 minutes – if she leaves her house before 5 a.m. If she leaves later, odds are she'll get stuck in stop-and-go traffic on Farrington Highway. Before heading out, she listens for traffic conditions on the radio and checks the community-run Westside Traffic Alert Facebook page – she's one of the administrators.
Once on the road, Haae is alert and watches other cars. She'll often change lanes to get around slow drivers. "Oftentimes I look in the mirror and I realize, wow, imagine how frustrating it is to be behind that kind of driver every morning," she says.
She typically arrives at work at 5:30 a.m. – an hour before her start time. This allows her to find street parking close to the post office and have a cushion in case there's an accident. During her spare time, she'll clean her desk and read.
For a couple of months in 2016, she napped in her spare time. Back then, she was so frustrated by the traffic before the H-2 that she would leave home around 3 a.m. to work out at 24 Hour Fitness in Pearl City before heading to the office. Going to Pearl City instead of a gym closer to her home meant that she wouldn't get caught in that traffic. She returned to her normal routine when that commute left her even more tired.
Traffic has gotten worse over the years, she says, as more developments have cropped up in West Oahu. The trade-off for putting up with this commute is having a job she enjoys. "It's about how much you're willing to put up with. Something I teach my kids, not just with traffic but with anything else, if you're going to complain about it, and if you have no choice, try to make the best of it.
"My situation is, I try not to think about it. That hasn't worked," she says with a laugh.