Hawaii's Record-Breaking Coral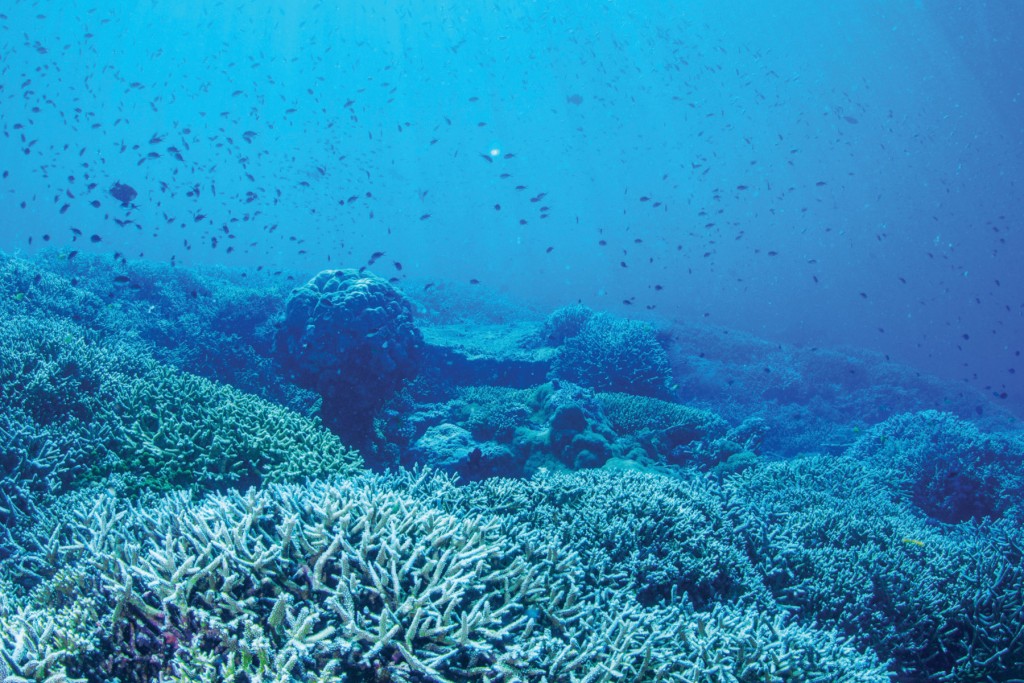 Hawaii's vast and diverse coral not only dazzles the eye, some of it startles the imagination.
The oldest marine creature in the world is believed to be a 4,265-year-old deep-water black coral discovered in 2004 off Makapuu at Oahu's eastern tip.
"That Leiopathes coral is the oldest living marine organism that we know of right now," says Christopher Kelley, program biologist at UH's Hawaii Undersea Research Laboratory.
Les Watling, profes- sor in UH's Department of Biology, calls it an astounding discovery. "Can you imagine? That animal has been sitting there in that same place since the time of the pyra- mids," he says.
Watling was part of the team that found another amazing coral in Hawai- ian waters. The world's largest known Gorgonian coral was discovered in 2007 in the Twin Banks, part of the Northwestern Hawaiian Islands, at a depth of 4,482 feet. The coral is 18.7 feet long.
"It was so big, we drove the submarine right underneath it," Watling says. "As we were driving I thought, 'Whoa, that's actually a really, really big coral.'" He says the submarine aimed two laser beams at the specimen to get an accurate measurement. Unlike many massive corals, this specimen was very tall and long, much like a tree.
There could still be undiscovered older or larger corals than these found in Hawaiian waters. "The problem is that there has been so little deep-water exploration in the Pacific that we just don't know what else is out there," Kelley says. "It's fascinating that some of these organisms live to be so old and large. We should really be thinking about ways to protect them from any threats."