Here's How Hawai'i Plans to Expand its Electric Vehicle Charging Infrastructure
Today, 1.4% of Hawai'i's passenger vehicles are electric. If the state is to get to 500,000 EVs by 2045, we need tens of thousands of charging stations.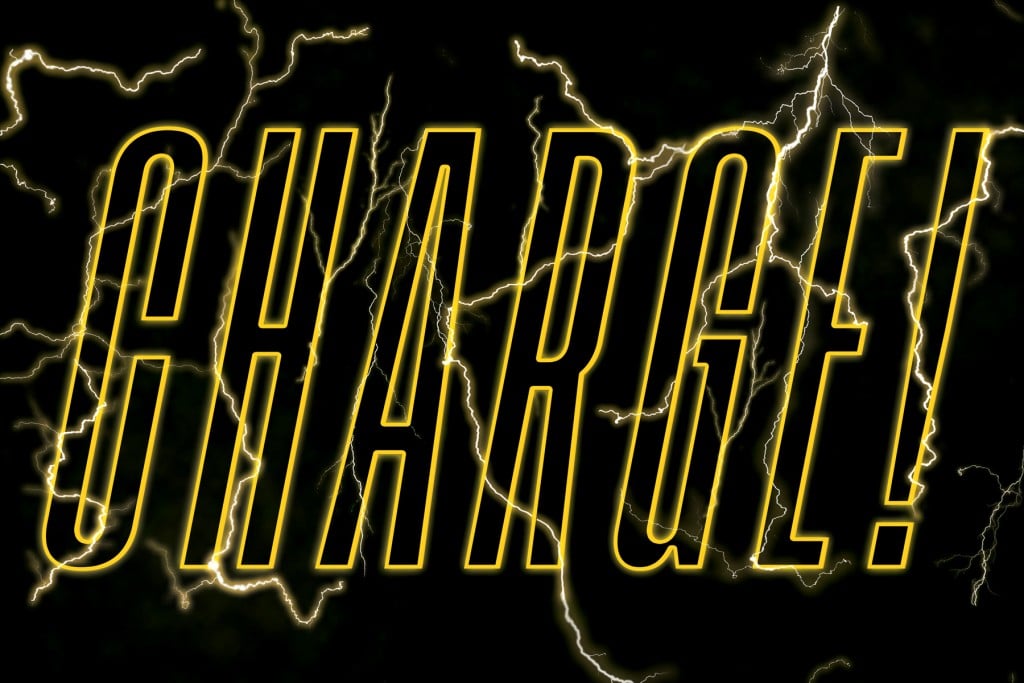 New styles to suit every need, personality and driving desire are about to debut in the electric vehicle market. By 2045, forecasts suggest half the vehicles on Hawai'i's roads will be electric.
That's half a million vehicles. The challenge facing the state and Hawaiian Electric Co.: Where will everyone plug them in?
"We have about 14,000 EVs on the streets now," says Aki Marceau, Hawaiian Electric's director of electrification of transportation. That's about 1.4% out of 1.04 million passenger vehicles registered in Hawai'i today.
That per capita rate puts Hawai'i fourth or fifth highest among the states, Marceau says, but, "we're still in the early adopter phase."
The same goes for EV charging infrastructure: Hawai'i is among the leading states but it's still early and we have a fraction of the publicly available chargers that Hawai'i's drivers will eventually need for widespread EV use.
Chris Yunker, managing director of resilient clean transportation and analytics for the state Energy Office, says this about EV infrastructure: "We're making good progress and are one of the leaders in the nation, but we have a ways to go."
Marceau says Hawaiian Electric is committed to helping create that infrastructure.
"One of the biggest priorities for Hawaiian Electric is providing a network of chargers that anyone can access," she says. "We want it to be reliable and serve our community.
"In the earlier days, especially when car batteries weren't as powerful, there was concern around range anxiety. We're hearing less of that now, and instead hearing charging anxiety – 'Oh, maybe there's someone at my charger.' That's one area of opportunity and we're hoping to expand that."
The momentum away from gasoline power and toward electric vehicles is widespread. President Joe Biden earmarked $174 billion in his proposed federal budget to support and invest in electric vehicles. General Motors has committed to phasing out all gas and diesel-powered vehicles by 2035, and other car companies worldwide are dramatically increasing EV production.
Beyond Single-Family Homes
HECO estimates there will be a need in 2030 for 46,720 private charging stations. That includes single-family homes, condominium buildings and the parking lots for fleets of company vehicles.
The utility also estimates there will be a need in 2030 for 3,651 public charging stations in the parking lots of places like shopping centers, rail stations, office buildings and hotels.
Many people and organizations have a stake in creating Hawai'i's EV infrastructure: car manufacturers and dealers; electric utilities; policymakers and government leaders at the county, state and federal levels; advocacy groups and oversight agencies such as the state's Public Utilities Commission, which evaluates pilot programs that look at EV infrastructure strength and approves rates for charging stations.
Scott Glenn, chief energy officer in the state Energy Office, says there is a huge difference between how most EV owners charge their vehicles today and what is needed in the near future.
"Today, a lot of the conversation is if you have a charger. From the infrastructure point of view, if you live in a single-family home there's no reason not to get an EV. You should be able to do your daily life on a charge."
But if Hawai'i wants widespread EV use, it will have to be easier for other people to charge: those living in condos or other multifamily buildings, people at work and tourists who rent cars.
Glenn says serving tourists means more than just adding charging stations to hotel parking lots. "The last thing we want is having a tourist drive to Hanauma Bay and not have a charge to get back to town," he says.
Melissa Miyashiro is the managing director for strategy and policy at Blue Planet Foundation, which advocates for ending the use of fossil fuels. She suggests a policy that requires new construction to include EV charging infrastructure. "Vancouver is an interesting example because they require that new construction be 100% EV ready," she says.
Glenn adds another issue: self-driving vehicles.
"If autonomous vehicles take off the way people are projecting, car ownership will be less," Glenn says. "You call them for an errand, and then afterward your car drives off to help someone else. Where do we charge them? Who owns them? It could be a totally different paradigm of ownership in the next 10 years."
Once finished, the Honolulu rail system will keep a lot of cars off the road and possibly fuel the need for charging stations where people park for rail trips.
Planning for the Future
Hawaiian Electricʻs 2019 report, "Critical Backbone Study: Planning Methodology," quantified the need for both public and private EV charging.
"A main takeaway from the report," Marceau says, is that by 2030 "there's a seven times increase in need for public charging over existing development in 2019."
The U.S. Department of Energy says Hawai'i now has 361 EV charging stations statewide, with a total of 739 charging outlets or ports.
Twenty-five of those stations are fast or "super chargers" installed by Hawaiian Electric as part of a pilot program. Each has one outlet. You can most commonly find them in shopping centers and other commercial centers.
A DC fast charger takes just 15-30 minutes to fully charge a vehicle; an AC level 2 (240-volt) charger takes several hours; and the typical home charger, AC level 1 (120-volt), usually requires an overnight charge.
"When you go to the fast chargers that HECO has installed, they're super convenient and they work in 20 to 30 minutes and you can run an errand and get on your way." – James "Jay" Griffin, Chair, Public Utilities Commission
Hawaiian Electric says it plans to add four more fast chargers by the end of the year.
While the PUC has capped the number of fast chargers during this evaluation process, HECO is requesting approval to turn the pilot program "into a full program to expand our ability to own and operate public chargers," says Marceau.
The PUC says it has sped up its evaluation process by following the model of Vermont, where there are quicker evaluations.
"We've tried to establish a structure that still has review and accountability, but more flexibility, so utilities can identify different concepts they want to test and learn more quickly if we want to go forward or not," PUC chair James "Jay" Griffin says.
Marceau says Hawaiian Electric wants community feedback before determining how many chargers to install. "There are a few different steps that need to happen before we decide how many to apply for," she says.
It costs HECO $150,000 to $175,000 to build a charging station, says Marceau, with the charger itself costing around $30,000 and the remainder covering infrastructure.
"We try to put it close to where infrastructure exists and not do a lot of utility realignment," she says.
"Right now there's a great need for charging so we want to make sure we have enough chargers in specific locations across our service territory. We have 40%-50% (of charging stations) on O'ahu and the rest are 50/50 on Maui and the Big Island. I actually think we need more in the urban core. The ones on Ward Avenue are the most highly used."
(Kaua'i's electricity comes from a coop, Kaua'i Island Utility Cooperative.)
More Demand than Ever
Marceau says Hawaiian Electric saw a significant drop in charging starting in April 2020, early in the pandemic. But by December it had popped up again, and by January it was even greater than the year earlier. The utility's pricing is based largely on solar power, which means the cheapest charging period is when the sun is shining. Prices rise in the evening, then decline again as people go to bed and the demand for power diminishes.
The public charging rate on O'ahu is 49 cents a kilowatt-hour from 9 a.m. to 5 p.m., rises to 57 cents from 5 to 10 p.m., and drops to 54 cents from 10 p.m. to 9 a.m.
Hawaiian Electric estimates that during the least expensive time on O'ahu, it costs about $15.68 to charge a 2018 Nissan Leaf up to 80% capacity on a public fast charger. That compares to $8.64 on a level 1 charger at a private home during off-peak hours.
HECO also asked the PUC to approve two other pilot projects: the creation of 10 bus charging sites – approved on May 7 – and one for 30 commercial vehicle charging sites that would be used by businesses transitioning their fleets to EVs and other businesses. Both are "Make Ready" programs: Hawaiian Electric installs the infrastructure and another company installs chargers and maintains them.
"It's not cheap to own and operate public charging and we support third-party charging as well," says Marceau. "This allows the opportunity for others to provide public charging. Tesla is looking at providing some public charging in certain areas on O'ahu right now, and an organization called Electrify America is looking at providing public charging on O'ahu as well."
The state Legislature passed bills this year to offer rebates for creating charging stations, and to direct 3 cents of the $1.05 tax per barrel on imported oil into a fund to pay those rebates. That 3 cents translates to between $700,000 and $800,000 a year.
"That's an important piece of the puzzle," says Glenn. "Since it's a dedicated fund then businesses don't have to fear it running out and missing it. Knowing that the fund is there, they could start working toward using it and applying for it."
Targeted Money
Miyashiro of the Blue Planet Foundation applauds the Legislature's new funding for the rebate program, which was established in 2019, but ran out of its original $400,000 in funding. "This provides more long-term funding," she says. "We anticipate it to be more" than the original allocation.
The legislative bill allows a $4,500 rebate for installation of a new level 2 charger and $3,000 for a level 2 charger that replaces an old one, plus $35,000 for a new DC fast charger and $28,000 for a replacement.
Hawaiian Electric has also done its best to quantify how many different types of chargers will be needed going forward and where they should go, says the PUC's Griffin.
"That has definitely helped us to understand what the trajectory is here. How do you decide how many is too much or too little? It's a chicken and an egg analogy. But it depends on how many people are buying EVs and putting them on the road, so that charts the path forward. Our intent is to understand how quickly that will ramp up and will help us base approvals (of charging stations and pilot programs) to support that transition."
Like many of the people interviewed for this story, Griffin has an EV and loves it, but is aware of the current shortcomings in the public charging infrastructure. He bought an EV to better understand the issues.
"It's not as easy or convenient as a gas vehicle today," he says. "I plug it in at night (at home) and it takes a few hours for a full charge. You're still having to go and find other places to charge. At our office downtown there's very little infrastructure nearby and when I've gone to it, it's either occupied or not working. You've got to have a couple of backup plans."
Griffin also closely compared the overall costs of his previous gas-powered vehicle to his EV. He used to spend about $200 a month on gasoline, and now spends $100-$120 extra on his electric bill to cover charging. Plus the EV's upkeep and repairs tend to be much lower because there's no internal combustion engine parts to fix or motor oil to change.
The cost of EVs will likely continue to fall, while the choice of vehicles and the demand for public charging both rise. "We're going to see the demand for charging," and with that, eventually more charging stations, Griffin says.
"When you go to the fast chargers that HECO has installed, they're super convenient and they work in 20 to 30 minutes and you can run an errand and get on your way and that bodes well for the future," says Griffin. "My understanding is that as the capabilities of those chargers continue to improve, convenience will continue to improve and you can charge quick enough that you feel comfortable with your driving range."
Many Possibilities
Shopping centers and other private entities can also install charging stations in their parking lots – state law requires one charger per 100 parking spaces – and either absorb the cost as a perk for customers or pass it on.
"There are a few different models," says Griffin. "You see this in the malls. They have chargers installed in their parking lots. Some are free, and basically the mall is paying the electric bill. Or they're contracting with somebody to run the stations. You swipe your card and it's charged as you plug in. It's a private transaction. There are also third-party companies operating these networks but they're still buying the power from HECO, unless you have PV locally onsite. If you have an electric connection, someone is paying an electric bill to supply that charger.
"(By 2030) there's a seven times increase in need for public charging over existing development in 2019." – Aki Marceau, Director of Electrification of Transportation, Hawaiian Electric Co.
"To the person driving up they all look the same. The question is making sure it's more available, and the cost to do it is worthwhile."
Carmakers are also looking at installing charging stations, Hawaiian Electric and others say. When that happens, it's still HECO that sets the rate.
Plenty of electric cars, including sports cars and SUVs, exist and more models are on the way. For truck lovers, a couple of EV pickups have been unveiled by manufacturers and will be out by the end of 2022 or early 2023. President Biden was there for the unveiling of the Ford F150 Lightning in May.
"If you fall in love with the Lightning," says Heather Cutter, president- elect of the Hawaii Automobile Dealers Association, "you could potentially get it at the end of 2022."
"People love their trucks," says Glenn of the state Energy Office. "The Toyota Tacoma is a top-selling truck in Hawai'i and once those go electric, the demand will just flip. … Once that happens it's game over for gas vehicles and internal combustion engines."
Cutter agrees. "There are exciting developments because there are no current EV trucks and both GM and Ford are unveiling them. By 2035 every type of vehicle will have an electric version. That gives hope that the consumer demand will grow for EVs."
Cutter, who is also president of Cutter Ford, Cutter Chevrolet and Cutter Mitsubishi, and VP of Cutter Management Co., likes the electric Mustang Mach-E, which can run 300 miles on a single charge. She's on her second Mach-E now, a customized gunmetal gray on the outside with black interior.
"I'd be sitting on King Street at a red light and people would walk around it or take a lap around my car," she says.
Cutter says it's great fun to design your own car and tells the story of the husband of a friend who did that for an EV he's buying. "I don't think he's been this happy since he got engaged," she says with a laugh. "You're invested in it and you're willing to be patient and wait for your car to get here."
New Way of Buying and Selling
EV sales are different. You don't go to a lot and look over the offerings; you reserve a car online, perhaps design the interior and exterior you want, and then wait a year or so for it to arrive.
"We're transforming the way we do business," Cutter says. "We don't have 20 Bolts sitting there. You go online and make a reservation and pay a deposit. And you can build it however you want. When it arrives you get to test drive it and see if it's everything you hoped. If it's not, the dealer won't make you obligated. We'll sell it to someone else." Her dealership even returns the deposit if you don't want the car in the end.
A certification program sponsored by Blue Planet Foundation has created a support system at dealerships. Sales associates earn their EV expert certification by learning about electric vehicle laws, incentives and facts that improve the buying experience for both buyer and seller.
"There are over 70 certified experts, and on different islands, that have the knowledge and resources to sell electric vehicles," says Miyashiro. "And then we have a digital hub where Hawai'i residents can go if they're looking to purchase an EV and can look at a particular dealership, knowing that they have this training and can answer questions about these vehicles."
Blue Planet is also the local administrator of the Clean Cities Coalition (previously Honolulu Clean Cities) – a program of the U.S. Department of Energy – and part of a nationwide lobbying effort for federal funds.
"There are 90 coalitions across the country, and we convene to talk about applying for federal funding and helping fleets transition," says Miyashiro. "We can connect with other states that are in the process of transitioning their fleets, so they can share the lessons learned and help them connect to funding opportunities in the federal government.
"One of the challenges is Hawai'i has a really hard time competing for these national pots of funding because there's a very large matching component and it could be hard to make up that matching grant. But we're optimistic with the new Biden/Harris administration that there will be new funding coming down the pike."
3,000 State Light-Duty Vehicles
Another challenge, will be transitioning the state's fleet of about 3,000 light-duty vehicles to EVs – about 1,000 light-duty passenger cars, 1,000 light-duty trucks, and another 1,000 multipurpose passenger vans and SUVs across all islands. There are another 2,000 pieces considered medium and heavy duty.
Yunker calls it an "aging fleet."
"If we can start now replacing vehicles aging out at 10 to 15 years, we can do a natural transition of our fleet," he says.
HB552, a bill passed this spring by the state Legislature and signed into law by Gov. David Ige, mandates that all state-owned light-duty vehicles will be electric or otherwise zero-emission by the end of 2035.
Beginning Jan. 1, 2022, all new passenger cars for the state's fleet will be zero-emission vehicles, Yunker says.
Blue Planet's Miyashiro says she's already encouraged about the future.
"We've successfully gotten early enthusiasm around adopting EVs, but we need to transition into EVs across the economy," she says. "That includes the visitor industry too and transitioning our rental car fleets. It has to be comprehensive and systemwide and that's always a challenge. If rental car companies are able to resell their used rental cars, that would open up more affordable EVs in a secondary market – at a lower price point.
"The trend we're seeing each month is the number of registered EVs increasing and the number of registered gas-powered vehicles decreasing. Even during the pandemic that trend was happening. It's not happening fast enough, but it's happening and that's why we see the opportunity to create the future by design, and not default – and making sure we're building a charging network with access for everyone."
---
New Laws Support EV Infrastructure
The Legislature passed this spring and Gov. David Ige signed into law three bills that support electric vehicle infrastructure.
HB1142: Allocates 3 cents of the $1.05 tax on each barrel of imported oil to subsidize the construction of electric vehicle charging systems.
HB552: Sets the goals that all stateowned light-duty vehicles will be electric or other zero-emission vehicles by the end of 2035.
HB424: Requires state agencies to prefer renting electric or hybrid vehicles for state employees conducting government business.