HoMA's New Conservation Campaign to Restore a Beloved Mirrored Sculpture
The Honolulu Museum of Art launches new conservation campaign around James Seawright's "Mirror XV".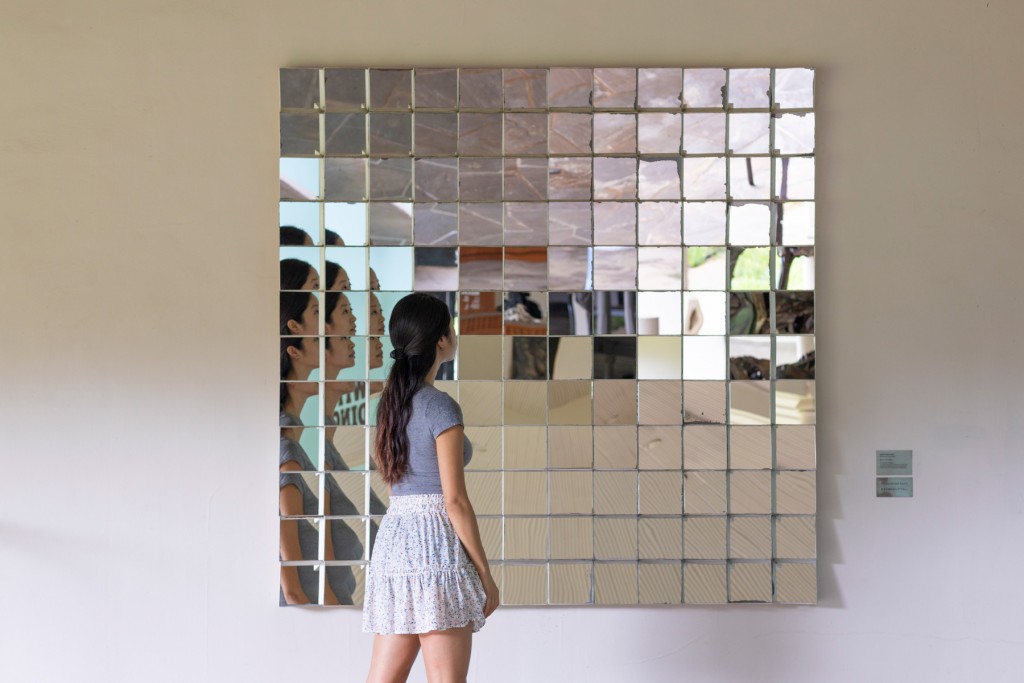 Strolling through the galleries of the Honolulu Museum of Art, or HoMA, one can almost be overwhelmed by the breadth, beauty, and size of the museum's world-class, encyclopedic collection of art from around the world—that's the intended outcome of an inspired visit to the museum. And with over 55,000 works that require varying degrees of upkeep, the museum staff works tirelessly to maintain the beauty and posterity of each artwork. In the art world, this is known as conservation.
Conservation is a highly specialized process which includes cleaning and restoring individual works to maintain their condition, taking careful steps to protect each precious object. "When we begin conservation of an object, our goal is to make sure that it will be in excellent condition for at least the next two generations," said Cynthia Low, the museum's Director of Collections.
This year, the museum is kicking off a special conservation campaign inspired by the idea of "adopt-an-artwork", a fundraising drive timed around the annual Giving Tuesday in November. The conservation campaign is specifically focused on raising support for conservation work on American modernist James Seawright's Mirror XV (1987), a large, multi-faceted reflective sculpture that many will recognize from its former home in the lobby at Spalding House.
Mirror XV is anticipated to be reinstalled at HoMA's Beretania Campus, but before that can happen, it requires significant conservation work after years of being on display—an intricate and technical process totaling $25,000. Through the generous support of many donors, November's campaign ensured that Mirror XV will continue to captivate museum visitors for generations to come.
Make your contribution to this campaign online at honolulumuseum.org and stay tuned throughout the next year—and beyond—for additional conservation campaigns focused on significant works in HoMA's collection where you can make a direct impact on the art you love.
We are deeply grateful for the support of our community, which helps us to foster transformative art experiences that make a lifelong impact.

The Honolulu Museum of Art
honolulumuseum.org
808-532-8700