How to Sell Amid COVID-19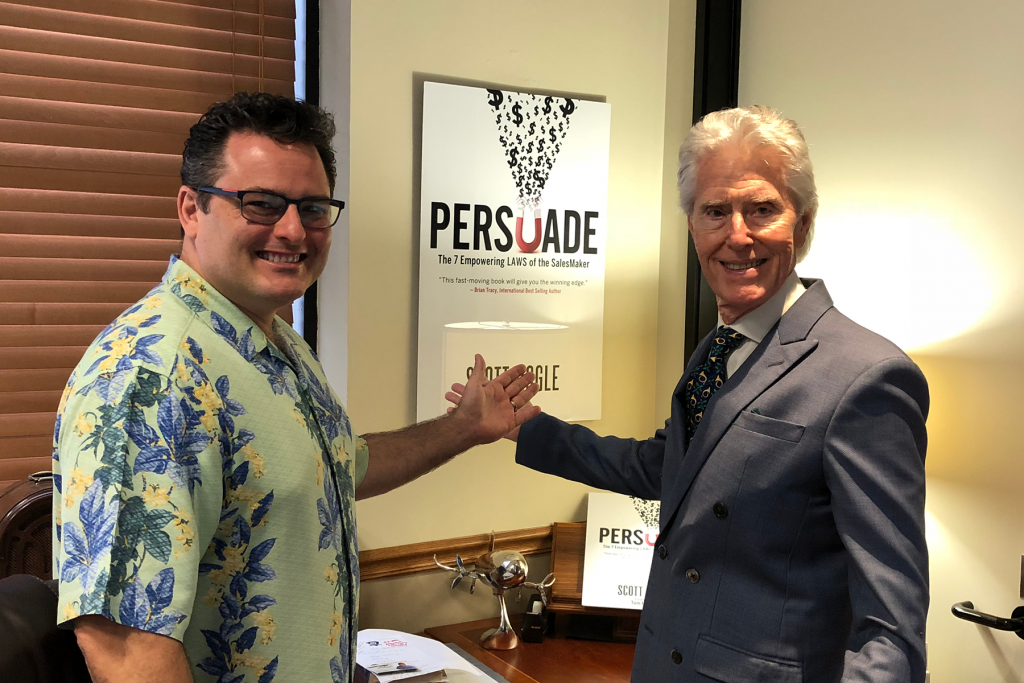 Practical advice to help you sell and maintain customer relationships during this uncertain time
Salespeople are struggling with how to sensitively approach customers and make sales while many businesses furlough staff and scale back operations.
Scott Hogle, senior VP of sales at iHeartMedia and author of the book "Persuade: The 7 Empowering Laws of the SalesMaker," says it's time to look past the fear and difficulties of COVID-19.
"Knowing what we know, if we're going to be sheltering in place for the next few weeks or few months, you got to sell through the storm because, frankly, people's incomes are depending on it," he says, adding that this is also a time for salespeople to help others navigate their own challenges.
Here are seven tips for how to sell during this difficult time:
1. Communicate and reach out to clients more than normal.
Anton Steenman, president and CEO of Elite Pacific Properties, says his company encourages its agents to reach out to clients to share real estate-related COVID-19 information and also to let them know they care and are concerned about their health and safety.
He adds that the company views its agents as advisors rather than salespeople. "This is not about the transaction," he adds. "Even in the process of selling homes, this is about giving people a new place to live and to experience their lives, and that is something that comes from the heart."
2. Focus on the relationship you have with your customers and clients.
"On the Mainland, the transaction is the reason for the relationship, meaning that 'I need something. Therefore, we're going to meet.' But in Hawaiʻi, the relationship becomes the reason for the transaction," Hogle says.
He outlines several steps for salespeople to follow when they talk with new potential customers: Have a plan for what you're going to offer, be empathetic and transparent, establish common ground, ask questions to identify their business needs during this difficult time and explain how you can help them meet those needs. Once salespeople sense there's a willingness to move forward, he says, they should get clients on a video call so they can do their presentation.
"If you call up and you're bold but you're also empathetic and you have something that can help an advertiser, you can quickly get to the close," he says.
"But it doesn't mean that you can skip the typical steps, which is to create connection, create comfort on the call. You've got to be able to build the rapport and relationship because without trust, they're not going to put their dollars into your hands."
3. Use video conferencing for face-to-face meetings.
Face-to-face meetings, Hogle says, allow salespeople to build rapport with their clients, read the room and feel emotions in the environment.
Before COVID-19, a salesperson's main goal was to get clients on the phone to set up in-person meetings. Today, amid stay-at-home and social distancing mandates, the new goal is to get clients on a video call, he says.
Steenman adds that Elite Pacific Properties has long used virtual tools to help clients connect with agents and purchase homes from afar. He says now is the time for salespeople and companies that aren't tech savvy to identify and invest in the technology they need to maintain customer relationships.
4. Add value before you ask for value.
Hogle says salespeople need to approach clients with empathy and put themselves in their clients' shoes to understand the challenges they face and how to be part of the solution.
"Today, we're in the business of saving businesses," he says of iHeartMedia, which is offering free public service announcements to advertisers and created support808.com to house that information and provide resources to the public on food drives, job openings, volunteer opportunities, open takeout places and more. The website is promoted on its radio stations.
"After you've added value to that business, then you've earned the right to be able to ask for value in return," he says.
He adds that his team is getting creative with what they give away and the rates they charge: "We're being very generous during this time because if someone's house is on fire, you don't negotiate with them over the hose, you put the fire out. And right now, we've got a lot of businesses around Hawaiʻi that, frankly, they need a lifeline."
Lisa Stover, senior account manager at Y. Hata and Co., writes in an email that salespeople can also help their clients plan for what their new normal will look like after the crisis is over. For instance, she's helping a Waikīkī customer – who has closed his restaurant and is using this time to plan menu changes – find items that he'll need once he reopens.
5. Be aware of your own emotions.
Salespeople might be under a lot of stress to continue selling so their companies stay afloat. Hogle says salespeople first have to get a hold of their own emotions before they can help someone else.
"Until you get inspired, you can't inspire other people," he says. "And until you feel settled, you can't make other people feel settled. Until you're moving forward, how do you help a customer move forward?"
His recommendation is for salespeople to take part in activities that give them strength, whether it's listening to music, watching movies, reading or meditating.
"If you've been through a period of weakness and you haven't been able to make the turn yet, I would say whatever your typical source of strength is, go into that place, go into that hiding place, go into that secret room, go into that place emotionally and stay there until you get strong," he says, adding that "one of the greatest ways to eliminate fear is to get your focus off of yourself and onto other people."
Stover, who has been with Y. Hata for 23 years, writes that she carries a lot on her shoulders and always holds herself responsible for growth, working efficiently and ensuring profitability for the company.
"In the beginning of this situation, I was struggling emotionally with the unknown," she writes. "Who will be laid off, what will the next days, weeks, months look like. I had to take a step back, breathe and say to myself, 'You have been in situations in the past and came out OK on the other side.' That holds me to try to stay optimistic."
6. You might face pushback for trying to sell.
It's possible that some clients or potential clients might become offended when salespeople pitch them. Hogle says salespeople have a few options to neutralize an objection: Agree with what they're saying, identify with their client's concerns or ask them questions.
"When we ask people questions, it pulls them toward us. When we make statements, it pushes them away," he says.
Stover writes that salespeople should always listen to the customers. Y. Hata's account managers have strong relationships with their current customers and continue to have conversations with them even if they are closed.
"I don't feel an (account manager) should have any pushback if their relationship is strong because you should be a resource for their needs and not a 'salesman' to their needs," she writes.
7. Know that this hardship will pass.
"We're going to come out of this no matter what," Hogle says. "But I do believe that how you walk through it determines how you come out of it. You can choose to let it weaken you, or you can choose to let it make you stronger."