From Humble Roots to Steady Growth
The IBEW was founded by lineman Henry Miller, and the rest, they say, is history.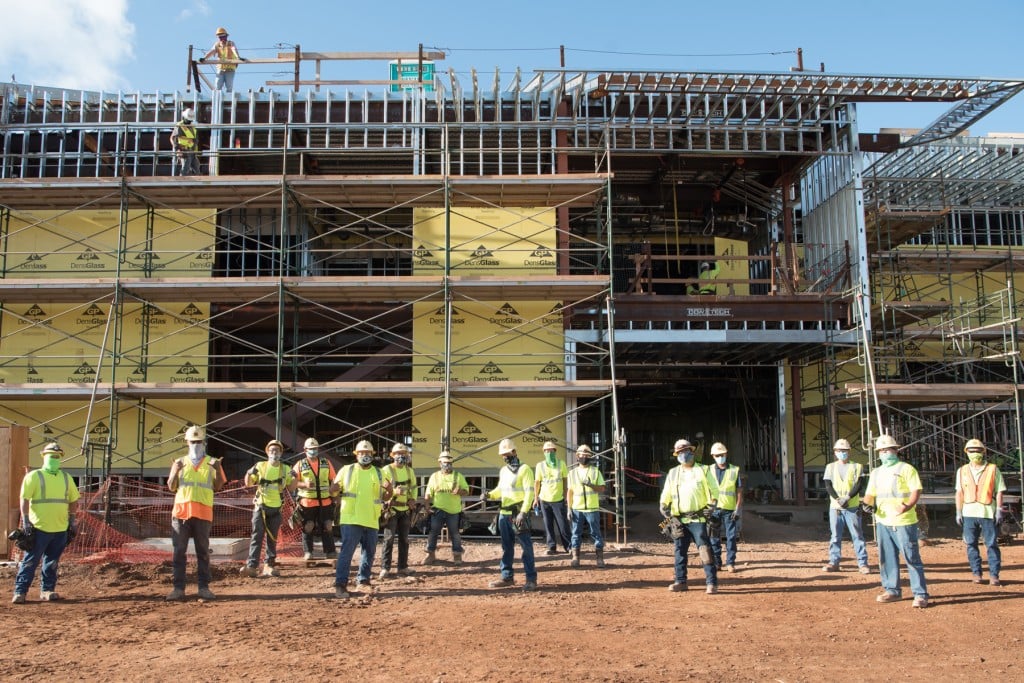 The first convention of the "National Brotherhood of Electrical Workers" was called on November 21, 1891, with ten delegates representing 286 members, and was chartered by the AFL in December of 1891. The IBEW was founded by lineman Henry Miller, and the rest, they say, is history. On June 6, 1940, some 49 years later, IBEW Local 1186 was issued its charter in Honolulu by then International President D.W. Tracy. It was issued to 19 civil service electricians employed at the Pearl Harbor Naval Shipyard now called Joint Base Pearl Harbor. In 1941, there were only 295 members.
81 years later, IBEW Local 1186 is over 3,500 strong and represents members in the Industrial, Commercial, and Residential Electrical Industries, Telecommunications, Federal Civil Service, Motor/Marine, Cable, and Professional/Industrial sectors.
Since 2008 under his leadership, Business Manager/Financial Secretary Damien Kim has also tried to align outreach efforts of IBEW Local 1186 to what the union means to so many local families. "We have done everything from Adopt-a-Highway, to adopting families for Christmas (and even one entire school), to various other community service activities (charity walks, fundraisers, golf tournaments, television programs) including sponsoring local and collegiate sports and other sporting events, because we care about the communities we live in," says Kim.
In addition to always looking for ways to integrate community service with its staff and members, growth for this membership is inevitable, as people want to be treated fairly by their employers. "We are now affiliated with Kamehameha Schools Faculty Association Kapalama Campus and the Faculty at Mid Pacific Institute, so we are happy to help them in whatever capacity we can," says Kim. However, expansion in membership numbers does not equal a compromise in service. "We are growing constantly and willing to represent anyone who needs it, but our main priority falls upon the current members of IBEW Local 1186," says Kim.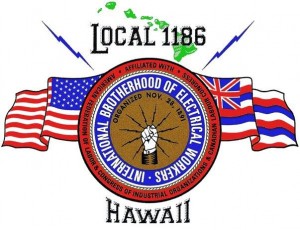 IBEW Local 1186
Lighting your path to the future
1935 Hau Street, 4th Floor, Honolulu, HI 96819
(808) 847-5341 | ibew1186.org