Innovation: Enticing way to reach new customers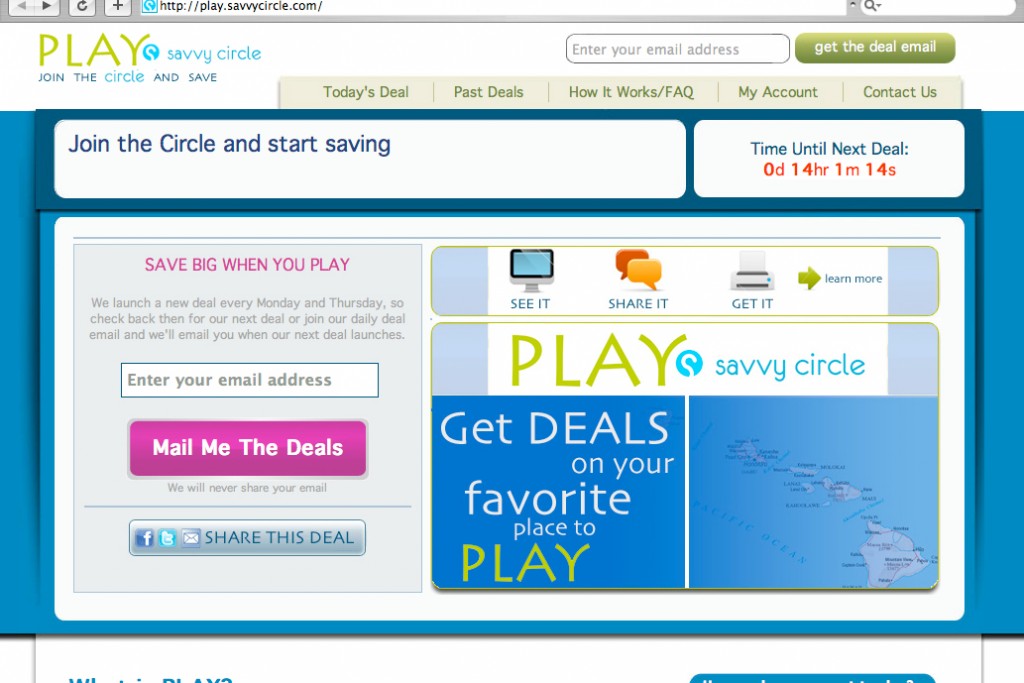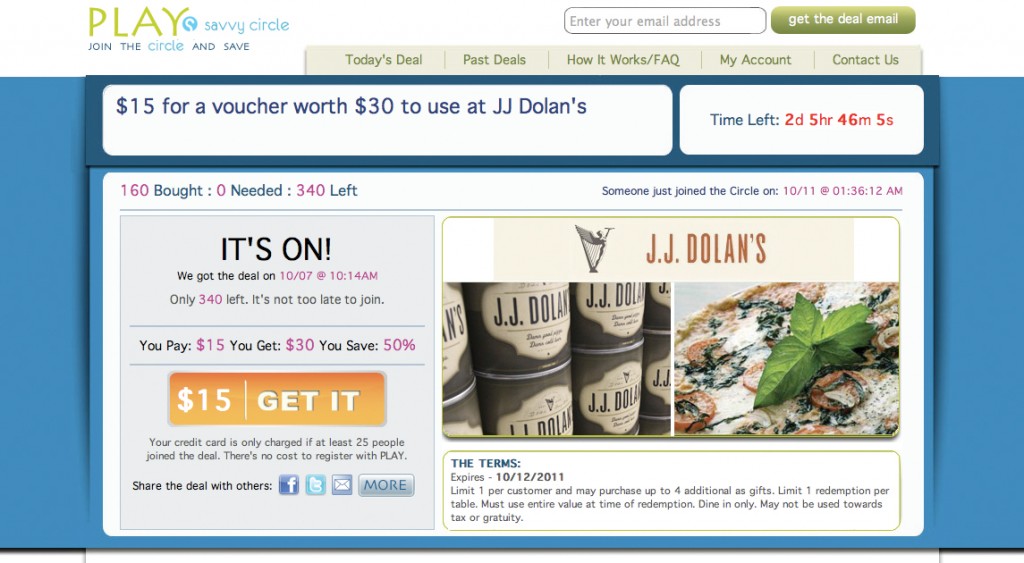 The Web site Play@SavvyCircle helps local restaurants and other businesses attract new customers in a fresh way.
What customers get:
The site offers people exclusive deals and discounts from businesses, which have included Hy's Steak House, Tango Contemporary Café, Heaven on Earth and Manoa Valley Theatre. Offers are only on Oahu so far, says co-founder Andrew Roth, but the plan is to eventually include the Neighbor Islands and other markets.
How it works:
Play@SavvyCircle gets a deal from a merchant and features it on its Web site for a limited time. Customers who want the deal click "Get It." When a pre-set minimum number have joined, their credit cards are charged and each gets a link to a voucher to print and redeem with the merchant.
History:
Roth and Jon Sugihara launched the first promotion with J.J. Dolan's on Oct. 7. "Our vision was to move 'Group Buying' online to help local businesses find new customers and help local customers leverage their collective buying power," Roth says. The next couple of deals had over 100 buyers each, well above the minimum, Sugihara says. A new deal is typically launched each Monday and Thursday, and is up for grabs for three or four days.
Drawing Traffic:
Social networking sites such as Facebook and Twitter draw about 30 percent of the customers to the site. You can also sign up for regular e-mails.
The Market:
"We want to help local businesses that don't have a budget for marketing," Sugihara says. "… We only get paid when we have delivered a real customer to the merchant."