Interest Rates are Up, So Number of New Mortgages is Down
The total of home loans issued in Hawai'i through the end of October dropped 38% from the same period last year.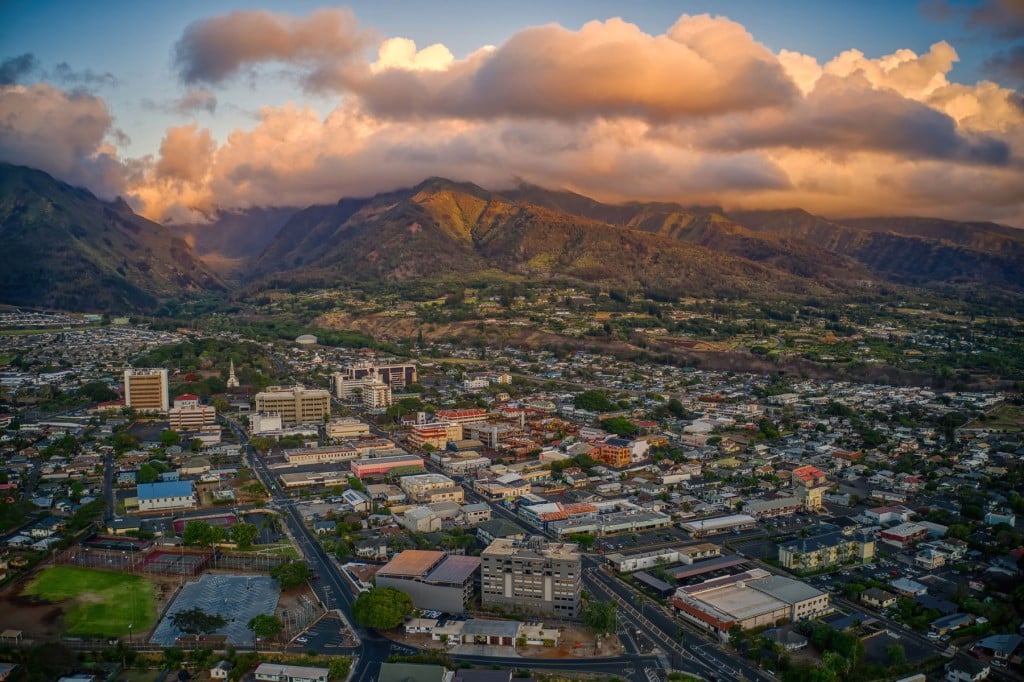 The impact of soaring interest rates on Hawaiʻi real estate is already evident in the double-digit-percentage drops in home sales this year. The rates are also impacting lenders, with the number of residential mortgages originating in Hawaiʻi dropping by more than half last month compared to October 2021.
The number of statewide residential mortgage loans from banks, mortgage companies, credit unions, finance companies and government sources totaled 2,491 in October, a drop of 55.6% from 5,616 mortgages in October 2021, according to the monthly Mortgage Barometer report from Title Guaranty Hawaii. The numbers include new and refinanced first and second mortgages.
The number of mortgage loans issued through the end of October dropped 38% from the same period in 2021. The total dollar volume for those mortgages, through the first 10 months of the year, was $30.87 billion, which was down 16.2% from $36.84 billion for the same period last year.
The drop in the number of mortgage loans in October was greater than the drop in home sales last month. On Oʻahu alone, the number of single-family homes and condominiums sold totaled 657 – 34% fewer than the 992 homes and condos that sold in October 2021, according to the Honolulu Board of Realtors.
The number of mortgage loans was also 63% fewer than in October 2020, when the pandemic's effect on Hawaiʻi real estate sales was in full swing, and it was 44% fewer loans than in October 2019, before anyone had even heard of Covid.
The monthly total of mortgages has actually been falling since December 2020, when Hawaiʻi reached a statewide high of 7,063 loans. Back then, 30-year fixed-rate loans averaged about 2.7%, according to the Title Guaranty data and historical interest rate data from Freddie Mac. Last week the average for a 30-year loan was 7.08%, the highest since 2002.
The number of mortgages varied in 2021 — when interest rates were around 3% — from a high of 6,804 loans in March 2021 to a low of 5,093 loans in August, but the monthly total never dipped below 5,000.
Then the number of loans fell to 4,202 in January of this year, a 24.5% drop from January 2021. After rebounding briefly to 4,584 in March, the number of loans has dropped each month as interest rates ticked up over 5%, then 6% and now 7%.
Impact on Mortgage Companies
The higher rates have been hard on homebuyers, especially first-time buyers, who must now come up with larger down payments or pay hundreds, or thousands, more each month on their mortgages. It's also pushed many would-be buyers to the sidelines, as evidenced by the drop in sales, and the corresponding drop in mortgage loans
The drop in mortgage volume is also impacting the mortgage industry, which is undergoing a shift that includes changes to staffing.
Pete Castillejos, area region manager for USA Mortgage and past president of the Mortgage Bankers Association of Hawaii, says that while his team has remained steady this year, other companies have started responding to the drop in loan volume.
"How is everyone adjusting to this new normal? That answer is cutbacks and layoffs," he says. "There are layoffs and cutbacks and there is a lot of movement in the industry – people are hoping the grass is greener elsewhere or they have been laid off and are looking for something."