Leaders Meeting Leaders was the Highlight of Merging Visions Event
Thursday evening at historic Washington Place was magic: Hawai'i's current business and nonprofit leaders met with emerging leaders from many walks of life.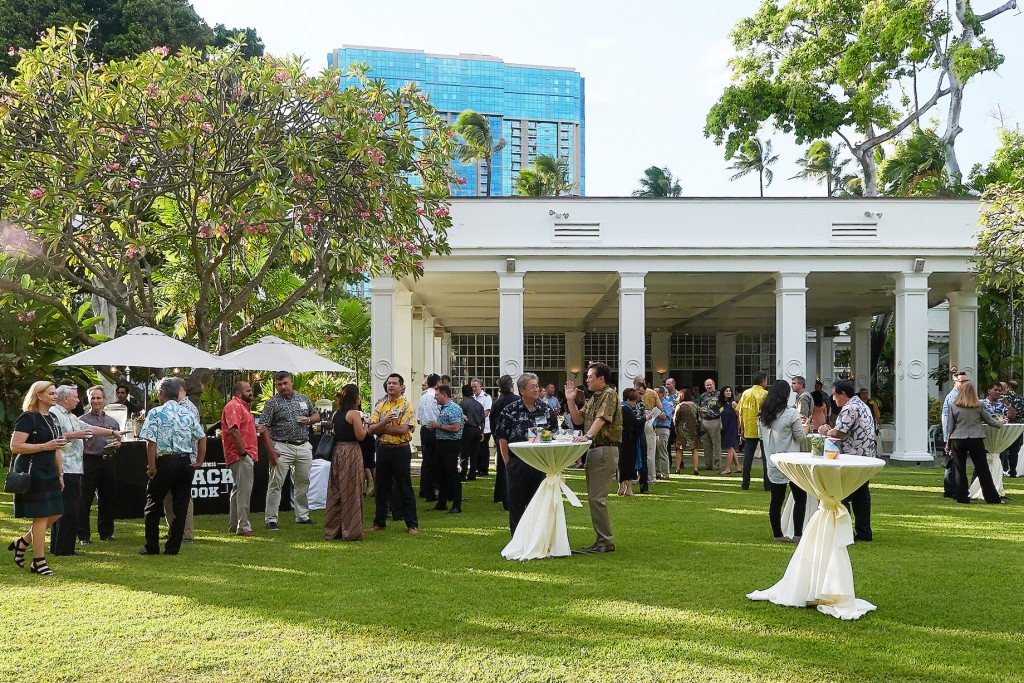 It was Hawaii Business Magazine's Merging Visions: A Black Book Event, which brings together the executives of the Top 250 biggest companies and nonprofits along with rising leaders from groups like 20 for the Next 20.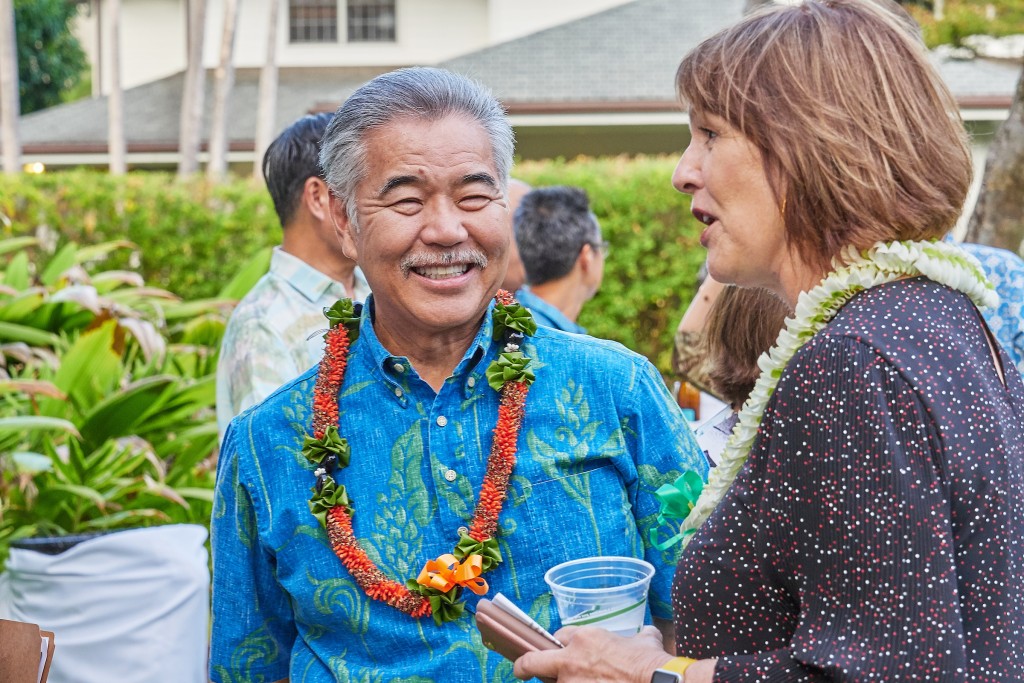 The event was made possible by four presenting sponsors: First Hawaiian Bank, Kamehameha Schools, the law firm Cades Schutte and The Car Parlor, a new car wash on Kapiolani Boulevard. The nonprofit partner was Hawai'i Community Foundation and Governor David Ige gave introductory remarks about the value of shared visions and collaborations for Hawai'i's future.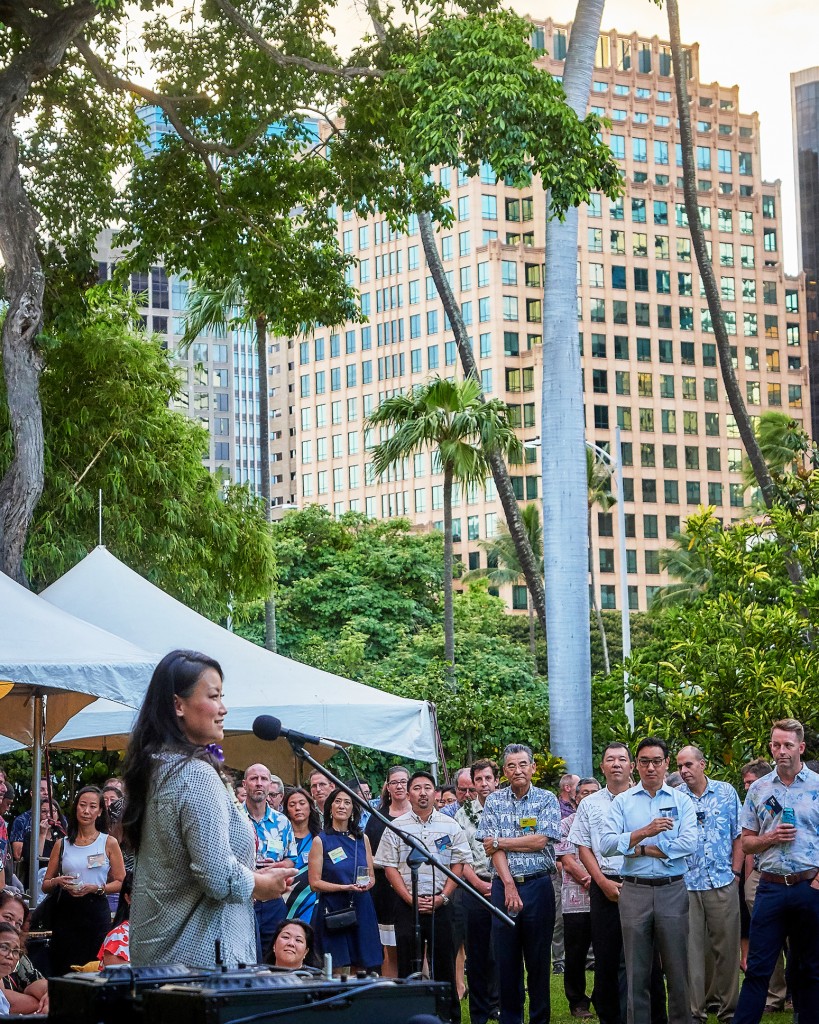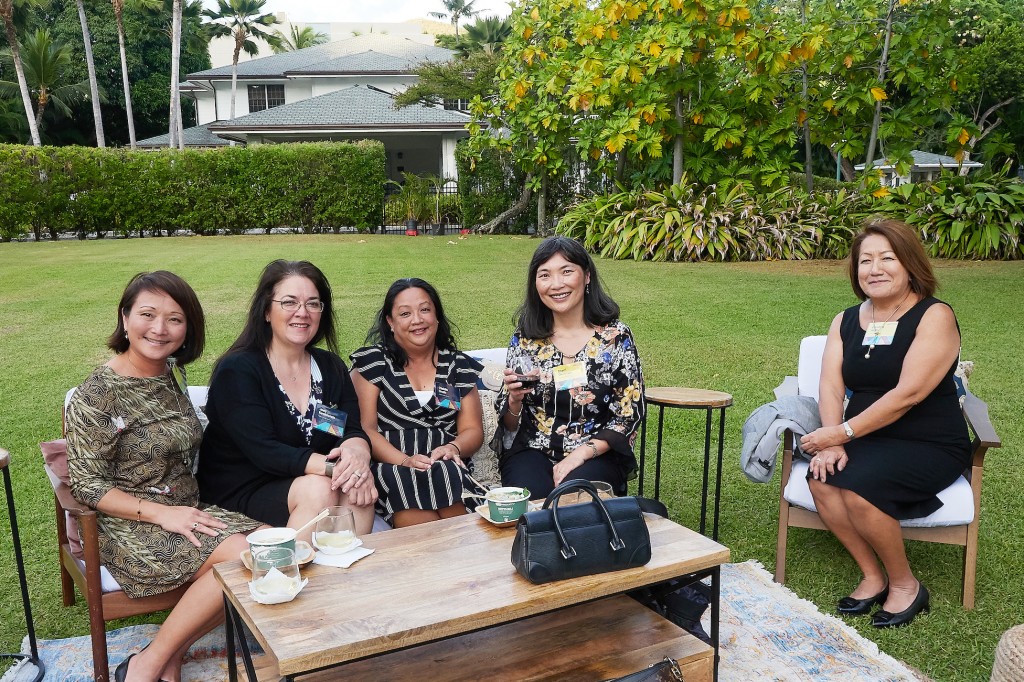 Hawaii Business Magazine Publisher Cheryl Oncea put it best when she told the crowd of more than 300 people: "This event, at its core, is a celebration of leadership. One of the pillars of Hawaii Business Magazine's mission is to create opportunities for existing leaders and emerging leaders to come together to share conversation and vision. Because we know for sure that collaboration and shared vision is the best way – perhaps the only way – to create positive change for our community."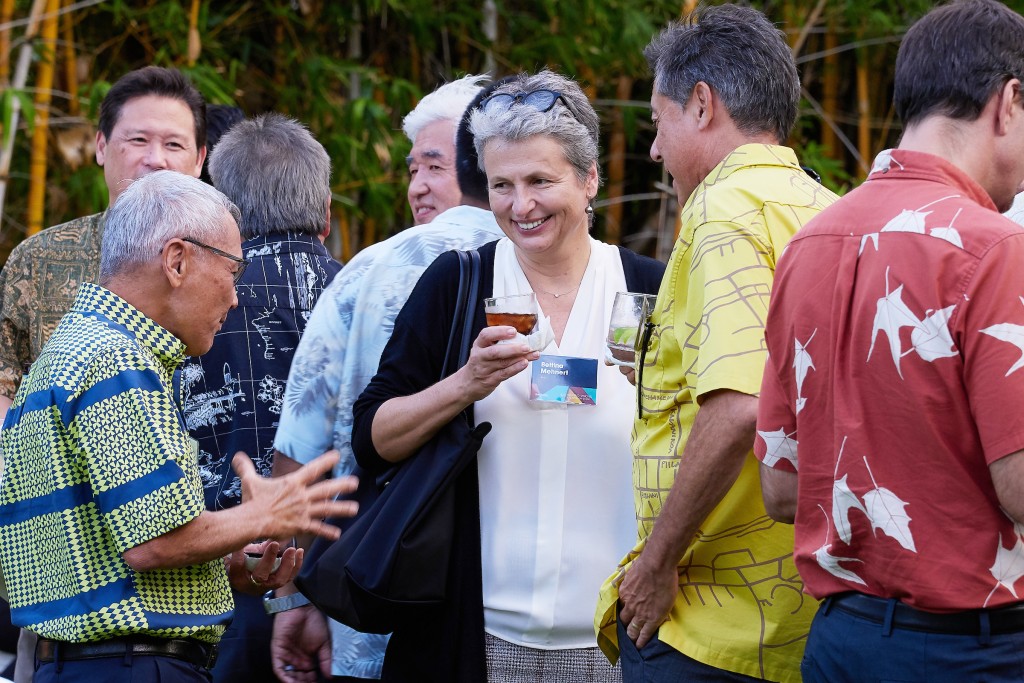 There were lively conversations on the lawn, great music from Aloha Got Soul, delicious food from The Pig and The Lady and fine beverages from Events International – including a fine Irish Whiskey from mixed martial artist and boxer Conor McGregor.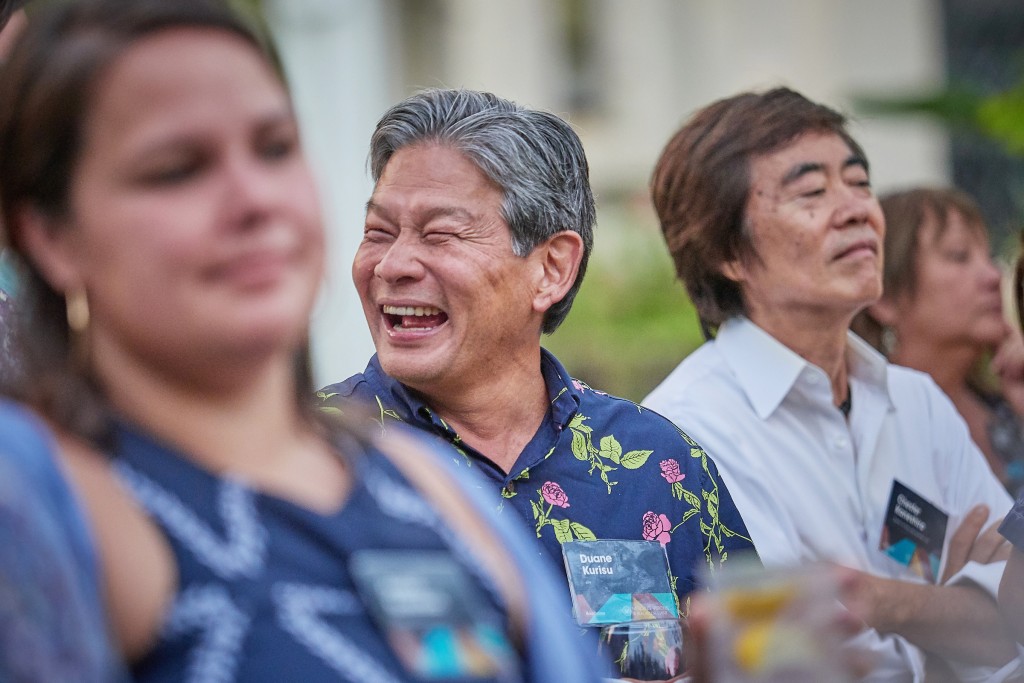 But it was the people that made the event special: friendships were strengthened and new connections made. There were many smiles and lots of laughter, and you could feel the energy and enthusiasm. It is hard to think of a better way to spend a Thursday evening.
Video by RKT Media Hawaii
---
Relive all the best Merging Visions highlights on our Instagram channel here!