Lessons Learned: Expanding in the Pacific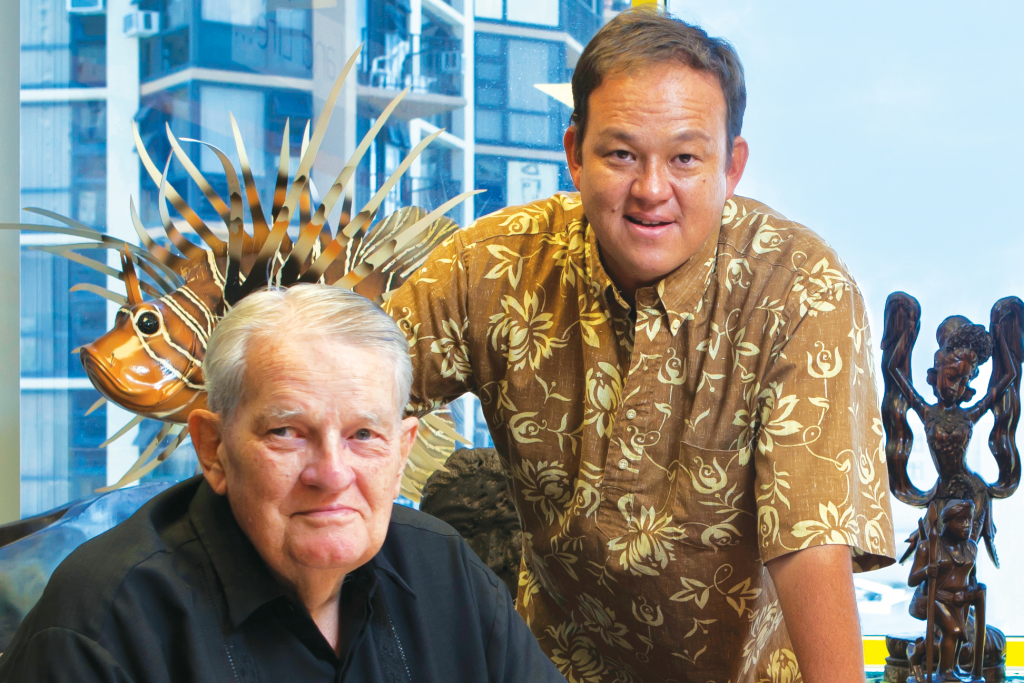 Lyon Associates, Inc. is a Honolulu-based, father-and-son engineering firm with projects from Micronesia to Bahrain. Jim Lyon, 45, was born on Okinawa, when Frank, now 82, was working for another engineering company. After retirement, Frank realized there was more work and more excitement ahead, Jim says, so he bought the company back and has been expanding ever since.
HB: What motivates you two to continue working in this field?
Frank: The Island lifestyle is quite important to us. We really enjoy flying halfway around the world and working with the talent that is there and working on a little island. Our home is Hawaii. We are trying to help somebody else from what we have learned here.
HB: Does that work when doing business in the Pacific?
Jim: Yes. Being from Hawaii, we understand the fale concept (building appropriately) and the ahupuaa concept (how land is linked from mountain to sea). Some islands have lost that in their society, but we bring it with us.
HB: What is the key to success in a business like yours?
Jim: Technical expertise. It's the importance of working at your craft. You can make the sale, but if you can't back it up, it doesn't fly.
HB: What is the trick to engineering consulting?
Jim: It's just old-school attention to detail. The more detail you have, the more contractors can give a better and better price. I like to say that civil engineering is the second-oldest profession. It's the essence of the Earth.
HB: Do you ever think about giving it all up?
Jim: We used to make plans about what we would do when he (Frank) was no longer here. But he's still here and we have nothing else to do. We just keep driving.
HB: Regrets?
Frank: Not really. We learned to work with local people. We've trained many thousands. Now they have their own companies and they're competing with me. That's OK.
HB: Any conflicts in a father-and-son business?
Jim: (Laughs) There are times when my dad and I are ready  to kill each other. But a little friction is what a business needs.